Winnipeg's Gabriel Patterson to Bring His Fitness and Nutrition Expertise to the Cookbook Genre
Gabriel Patterson, a certified personal trainer originally from Winnipeg, plans to publish a cookbook showcasing his nutritious and unique recipes.
WINNIPEG – August 9, 2019 – Gabriel Patterson plans to demonstrate his nutrition and fitness expertise through the release of a new book of healthy and innovative recipes.
Gabriel Patterson, Winnipeg native and current Toronto resident, spends his days inspiring clients toward balanced health. Using a combination of practices, Patterson guides better physical and spiritual health, and soon, he will publish his principles in a book of creative, healthy recipes.
As a successful personal trainer, Patterson, has gained quite the reputation as a highly qualified all-around wellness coach. He has years of experience helping clients recover from sports injuries, attain specific fitness goals, and discover a healthy and balanced way of living. He has spent his career at the forefront of the movement toward physical, mental, and spiritual wellness.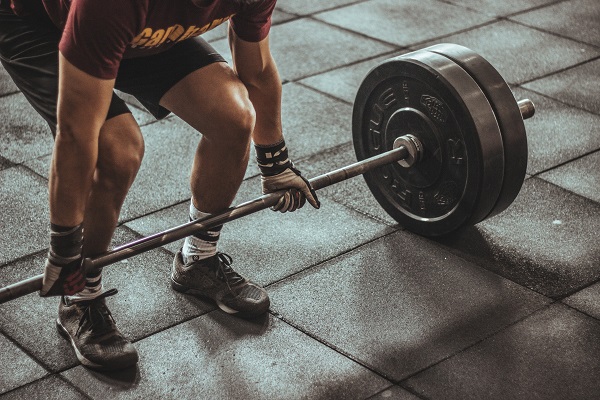 His approach to fitness does not merely rely on hours of reps in the gym. He likes to keep his training sessions balanced and stresses that exercise, meditation, and nutrition work hand in hand when striving for complete wellness. "I think it is important to train and strengthen ourselves in all areas. We focus on mental and spiritual growth as a way to help," says Patterson.
However, what makes Gabriel Patterson stand out from others in the fitness industry is his personal commitment to practicing what he preaches. Because of this commitment, his clients reap well-deserved results through tried-and-true methods. When he is not busy helping his clients become the best versions of themselves, Patterson leads a very active life. He currently resides in Toronto and tries to incorporate all of the wellness practices that he provides to his clients into his daily life.
To reach a broader audience with the methods and practices that have helped so many clients achieve their personal goals, Patterson has been working on a book of healthy recipes. These recipes are a reflection of a commitment to complete health for body and mind. "I want to make the world a healthier place, and I seek to provide people with as many tools as possible so they can reach their goals," says Patterson. Keep an eye out for this book, and look forward to an eclectic mix of inspired, soul-nourishing dishes.
Media Contact
Company Name: Patterson Training
Contact Person: Gabriel Patterson
Email: [email protected]
Phone: +1 416-371-1768
Address:333 Queen St W
City: Toronto
State: ON
Country: Canada
Website: www.about.me/gabrielpatterson