Edison Nation Shares Jump 34% As Investors Embrace Company Niche (NasdaqGS: EDNT)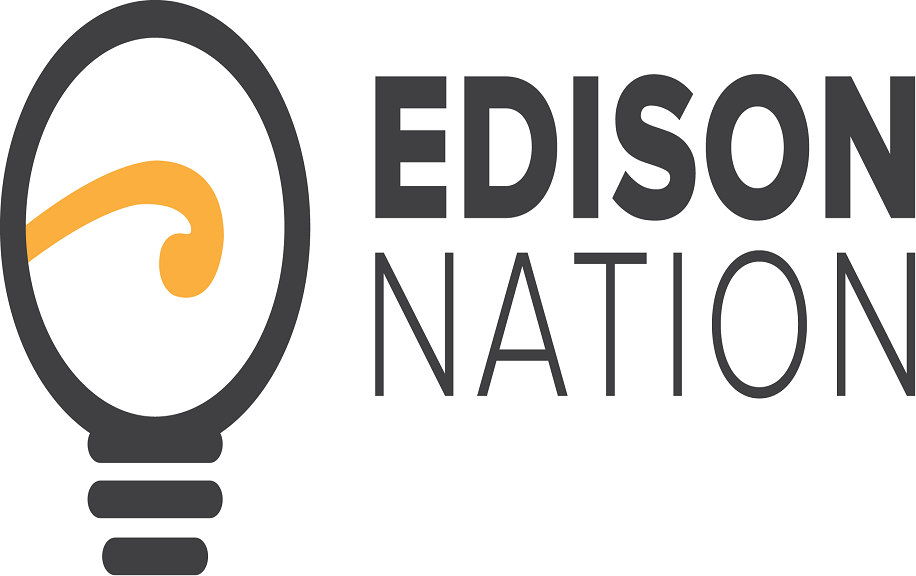 Edison Nation investors take notice of the company's opportunity and send shares higher by more than 34% last week. Edison Nation is positioning itself as an inventor's best friend with a state of the art platform that can bring new products to market.
After combining forces with Xspand Products Lab in 2018, Edison Nation has grown into one of the most trusted marketplaces for inventors around the world by creating a platform where inventors can confidentially share ideas and shift the burdensome development and monetization processes to the Edison Nation team. Today, Edison Nation is capitalizing from the combined and best assets of both companies, setting the stage for the now fortified Edison Nation to increase its growth trajectory by utilizing the strength from the Xspand platform, a successful development tool that provided its clients a proven, full-service product analysis, manufacturing, and distribution program that successfully brought ideas to market. And, investors are taking notice.
By the end of trading last Friday, the stock jumped by more than 34% following a report on Yahoo! Finance and a positive earnings release by Edison Nation that showed strong growth during the first half of 2019. Now, the Edison Nation focus shifts to the future, where they intend to generate additional growth momentum from a combined Edison Nation and Xspand team that is proving its ability to deliver expertise to an online marketplace designed to join innovators and innovation-hungry companies together. Moreover, by utilizing it's proprietary and recently launched Live Product Search tool, the company is increasing its services by providing users with an interactive product listing between industry and the inventor that can offer substantial help to expedite the review and development process.
And, with better services for innovators comes increased attention from investors, which can ultimately translate into bottom-line growth. Thus, Edison Nation can offer a win-win proposition.

Video Link: http://www.youtube.com/embed/ab-btS7Avk0
A Two-Sided Opportunity From Edison Nation, Innovation or Investment
The opportunity from Edison Nation can be two-fold. After all, it's fair to assume that not every person is in the design and development business. For those people, considering Edison Nation as an investment opportunity may also deliver rewards. And, investors have good reason to expect success. During the first six months of 2019, Edison Nation posted a 49% increase in revenue and a more than 61% rise in gross profit. Total revenue for the period eclipsed $11 million primarily driven by the continuing success of its IP and the scale of its consumer brands. And, as the company extends its reach into the second half of the year, investors can expect that Edison Nation will continue to aggressively source innovative ideas via its proprietary Edison Nation Innovation Platform, capitalizing on a selection process that highlights the 'best-of-the-best' inventions by utilizing proprietary algorithms that can deliver products to the market quickly.
And, even though the company's shares spiked by more than 20% during last weeks trading, Edison Nation stock is still trading at a discount from its 52-week high of $7.83 per share. Climbing back to those levels can bring a more than 178% increase from current prices. Moreover, with the infrastructure growth, and with the number of members in the Edison Nation community also increasing, the supposition builds for the stock to move higher as the year progresses. Thus, taking into account that valuations of shares can be wildly inefficient, opportunities can be born by investors that are patient and have the discipline to recognize and capitalize on market disconnects. Edison Nation may be a prime example of a mispriced asset.
But, to be fair, not everyone is comfortable with investing. To that end, inventors and innovators also have plenty of reasons to embrace the value of Edison Nation. Here's why.
Inventors Let Edison Nation Take the Burden
For more than a decade, inventors have recognized that Edison Nation can bring layers of value to their projects. And, as more members join the community of innovators, now sitting at more than 200,000 strong, Edison Nation can deliver their more than 100 years of combined experience to bring value and potential riches to their ideas. In fact, Edison Nation is already proving their worth and since its inception has received more than 100,000 idea submissions that have generated product sales above $250 million at retail through the development and management of over 300 campaigns in their marketplace for clients. That success has a lot to do with the company's client list of top-tier manufacturers and retailers, including Amazon, Bed Bath and Beyond, Walmart, Rite Aid, Proctor&Gamble, and more.
At its best, Edison Nation is growing its development platform to be a substantial asset to inventors. And, since 2008, Edison Nation has worked to position themselves as a one-stop-shop that builds a road-map for product development and success. The company's expertise ranges from preparing and filing tedious patent applications to developing a framework to facilitate distribution deals and contracts with many of the worlds largest brands and companies, like the ones listed above.
As of today, the Edison Nation platform extends to a community that is approaching a quarter of a million innovators that confidentially submit ideas via the company's online platform. It's from these idea submissions that Edison Nation starts the review process, leading the Edison Nation team to select the most suitable projects for development. These decisions can be driven by the intellectual property value as well as by the practicality of the idea. For these vast services, Edison Nation generates revenue of between $25 – $100 per submission, a fee that is used to cover program fees and cost related to review.
In addition to submission fees, Edison Nation generates additional revenue from licensing fees, capitalizing from their ability to match an innovators intellectual property with category leaders that can earn Edison up to 50% of the licensing fees. To reciprocate, innovators are provided full and direct access to all of Edison's resources that are designed to help create, develop, and sell new products. Moreover, Edison nation is also expanding its revenue stream opportunities by acquiring quality micro-brands that have the potential to penetrate new markets. For example, Edison Nation acquired Cloud b, Inc., a leading supplier of children's sleep products. That deal was quickly accretive to Edison by bringing roughly $6 million in revenue combined with a gross margin of 45%.
Building Value Through Diversification
Edison Nation services go well beyond tangible products. The company has been successful in delivering customized product and packaging solutions to its member base and gets them in front of well-known partners, including Disney, Marvel, Madison Square Gardens, and Universal Studios. Furthermore, the paths to product revenue are flexible with Edison Nation facilitating direct-to-consumer, brick and mortar, and B2B distribution deals for its developed projects.
Combing the sum of the parts, Edison Nation is advancing a growth strategy that can deliver intended results. A couple of items immediately stand out. First, Edison Nation recently announced the return of its Emmy and Telly award-winning show Everyday Edison's, a show that features inventors that are trying to launch inventions into the marketplace. Second, the company announced its plans to launch its mobile app version of the Idea Submission Platform during the summer of 2019. Both projects bring more attention to what the Edison Nation is all about. Also, Edison Nation added additional member resources that are leading innovators toward the company. Some of these projects include:
Launched exclusive new products for its theme park and entertainment customers, including Disney Parks and Resorts and Universal Studios including; Avatar Light Up Wood Sprite and Star Wars Baton and Shield Set for Disney Parks and Resorts; A Monsters Inc. interactive flashlight for Tokyo Disney; and a Jimmy Fallon microphone for Universal Resorts.
Licensed Ezy Dose Medi-Spout pill assist cap to Apothecary Products, a global leader in consumer wellness products. It is the second product licensed by Apothecary Products from Edison Nation's innovator community in what is an enhanced effort to license Edison community ideas to established brand partners.
Edison's Innovation Platform sources product ideas from an organically grown community of 200,000+. Coming First Quarter of 2020, a mobile application will serve to facilitate further platform engagement.
Return of Emmy award-winning TV show, "Everyday Edisons" with a February 11, 2020 premier – Thomas Edison's birthday – on a leading SVOD. This show is an inspirational reality TV series produced under license by Edison Nation, which chronicles the stories of first-time inventors as they launch their unique products into the marketplace in conjunction with the Edison Nation Online Innovation Platform. "Everyday Edison​s" is produced by six-time Emmy Award-winning producer Michael Cable.
Developed the Edison Academy, inventor centric master classes, teaching the fundamentals of product development and inventing. The Academy serves as a resource to provide ongoing value to the organically grown Edison community of 200,000+, while captivating prospective inventors previously disengaged from Edison Nation. This initiative creates revenue opportunities in the form of recurring monthly and annual subscription fees.
Expanded their Online Innovation Platform with the "Edison's Design Challenge" that will encourage members of the innovation community to contribute to the design and innovation of products already in Edison Nation's product launch pipeline.
Expanded the Edison Online Innovation Platform with its Entrepreneur Partnership. The Entrepreneur Partnership is an opportunity for brands to further leverage Edison Nation's inventor community and proprietary range of services to launch new products or scale additional product line.
Clearly, the first half of 2019 has been a productive year for Edison Nation. And, there is no indication of a slow down. Moreover, Edison Nation is in a market that is akin to continued growth, making either side of the Edison Nation opportunity an intriguing proposition.
Edison Nation Targets A Market Where Ingenuity Reigns
If there is one thing that both inventors and investors can bank on is that human ingenuity won't slow down. In fact, the pace of change is faster than ever, providing substantial opportunities to those with vision, timing, and sometimes a little bit of luck. But, what can make things easier for these innovators is to have a company like Edison Nation doing most of the heavy lifting to get a new product or idea to market.
And, with retailers getting squeezed by online stores, partnering with a company that has the expertise to develop eCommerce opportunities may be the necessary part of an entrepreneurial business plan. Edison Nation can serve that role and at the same time, can lessen the need for free-cash capital, almost entirely eliminate the need for technical skills, and can facilitate the buildout of a distribution infrastructure that can take a product national. The bottom line is that they are great at what they do. And, whether one is an innovator or an investor, Edison Nation may offer a lucrative opportunity.
Perhaps at the end of the day, though, the Edison Nation value is magnified by their ability to provide a win-win proposition for both itself and its members. And, with Edison Nation having an arsenal of resources that can help to locate, capitalize upon, and quickly optimize real-world opportunities, the chances for inventor success is far higher when having Edison Nation as an ally. Moreover, when innovators earn success, investor gains may follow.
Thus, no matter the side taken, whether it be inventor or investor, at least one statement may ring true… Edison Nation should be on the radar.
Media Contact
Company Name: Dolphin Digital Media
Contact Person: Kenny Soulstring
Email: Send Email
City: Miami Beach
State: Florida
Country: United States
Website: https://www.soulstringreport.com/