Weifang-Dublin Investment Promotion Conference was successfully held
On September 12, 2019, the "Weifang Dublin Investment Promotion Conference" was successfully held in Dublin, Ireland.
Tian Minli — deputy mayor of Weifang City of Shandong Province, John Farrelly — Chairman of the Chamber of Commerce of County Meath, Ireland, Pan Haoquan — Director of the Consular Department of the Chinese Embassy in Ireland, and more than 30 people from all walks of life participated in the promotion.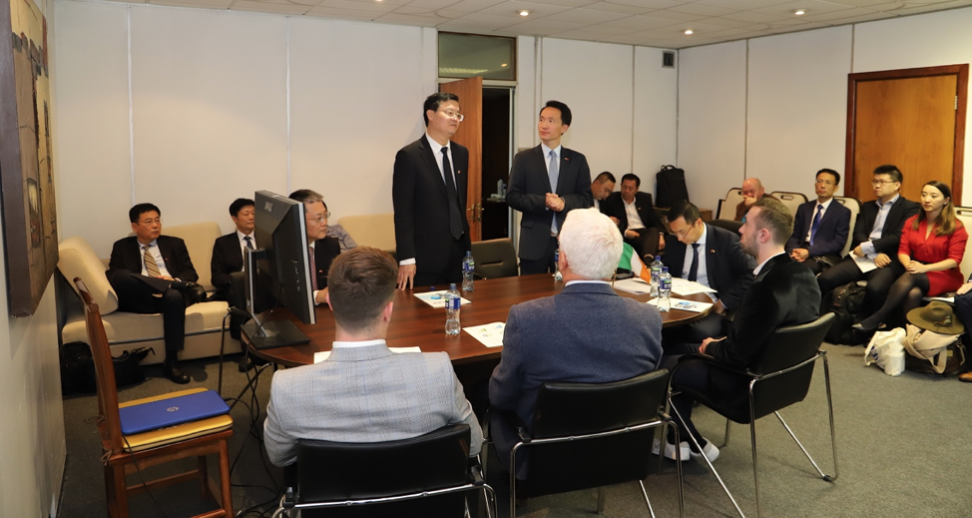 Vice Mayor Tian Minli briefed the participants on the general situation of Weifang's economic and social development and stressed: "Ireland and Weifang have many similarities, which also brings opportunities for cooperation in transportation, finance, education, science and technology, agriculture and so on. On the occasion, I also sincerely invite the Aifang to visit Weifang on behalf of the Weifang Municipal Government."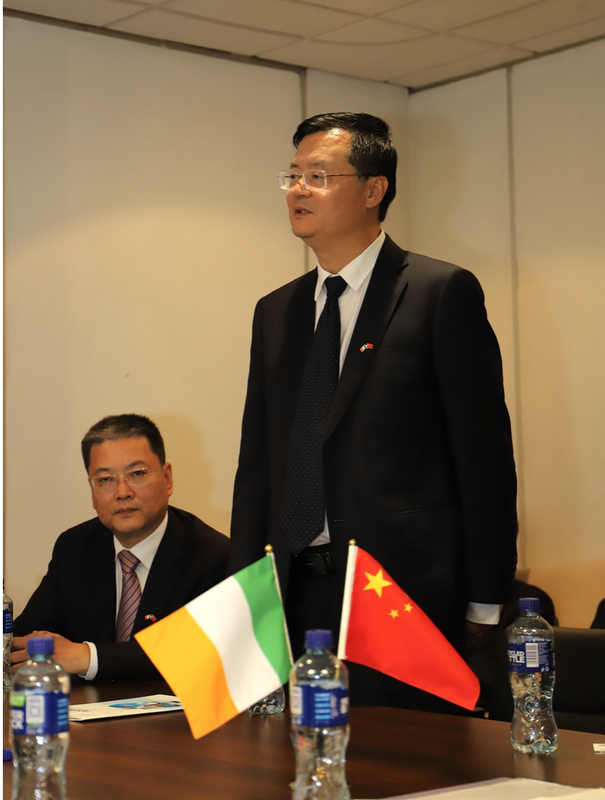 Director Pan Haoquan, on behalf of the Embassy, warmly welcomed Tian Limin's delegation to visit Ireland. He briefed the delegates on the rapid development of bilateral relations between China and Ireland in recent years. He also hoped that the delegation would negotiate smoothly and enjoy a pleasant cooperation during the visit.
President John Farrelly then shared the wonderful experience of visiting China in recent years and the development of County Meath. As the predecessor of the two predecessors of County Meath, President Farrelly was full of expectations for the establishment of friendly and cooperative urban relations between County Meath and Weifang City.
The conference also broadcasted the Weifang propaganda film to show the participants the geographical, policy and development advantages of Weifang, Shandong, and conveyed Weifang's emphasis on attracting overseas investment and cooperation and strong support for technological innovation.
Finally, in the common witness of both sides, Weifang Investment Group and Ireland China Association for Scientific and Technological Exchange (ICSATA) signed a letter of intent for cooperation.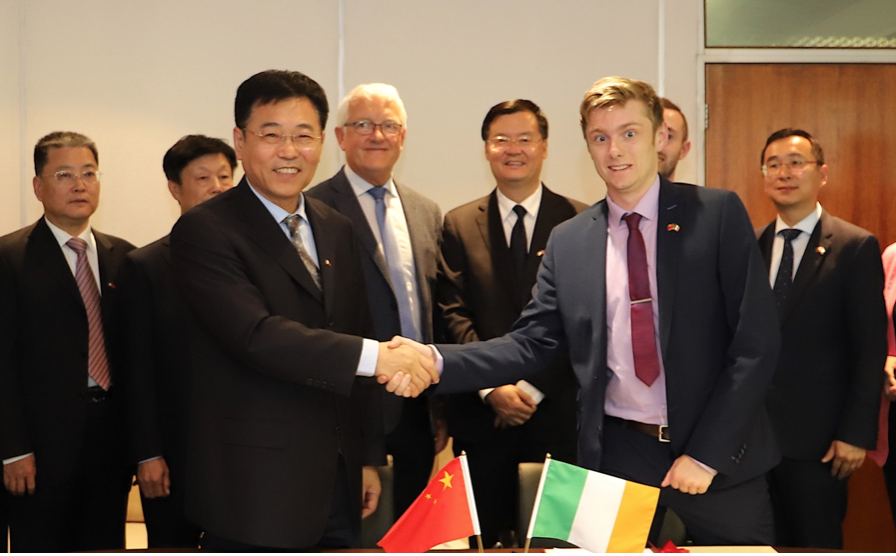 (The promotion meeting was sponsored by Weifang Municipal Government and sponsored by Ireland China Association for Scientific and Technological Exchange. It was also strongly supported by the Chinese Embassy in Ireland and the Northern Chinese Chamber of Commerce in Ireland.)
Brief Introduction of Weifang City
Weifang City is a prefecture-level city under the jurisdiction of Shandong Province, located in the middle of Shandong Peninsula.The climate is a warm temperate monsoon semi-humid continental climate. As of 2016, it has jurisdiction over 4 districts, 6 cities and 2 counties.In 2017, the total population was 9.363 million.In 2018, Weifang achieved a total production value (gdp) of 615.68 billion yuan, an increase of 6.5% at comparable prices.
Weifang City is the world's kite capital, national environmental protection model city, national health city, national garden city, China's outstanding tourism city, national advanced scientific and technological progress city, national circular economy demonstration city, and won the China Habitat Environment Award.
This place has two famous vegetable bases in the country. It is one of the large vegetable production areas in northern China and one of the most important economic cities in China with the most investment potential and development vitality.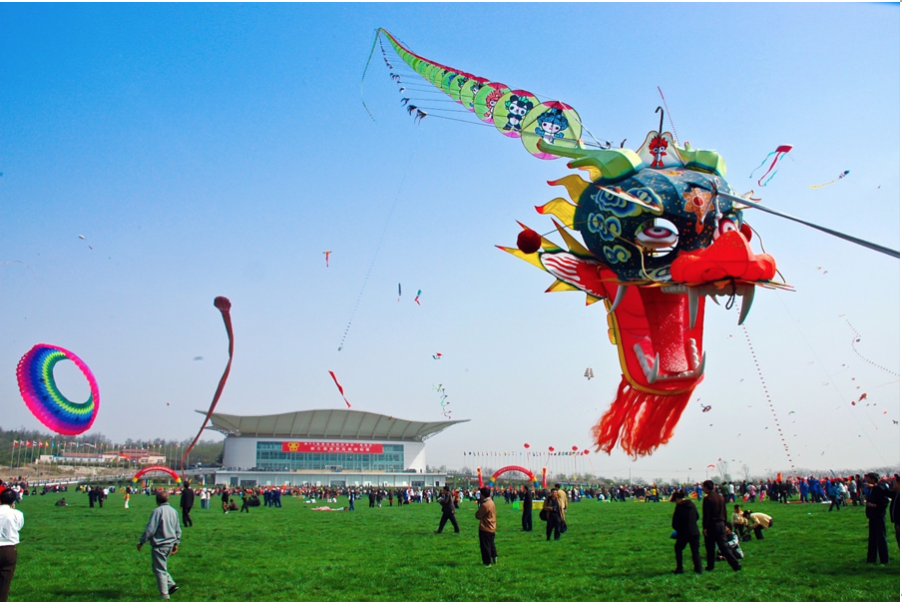 Media Contact
Company Name: NTES NEWS
Contact Person: Kevin
Email: Send Email
Phone: 670-433-2123
Address:4655 Old Ironsides Dr, Ste 290
City: Santa Clara
State: California
Country: United States
Website: www.163.com