AMZ Coin: profitable reliable investments in already developed projects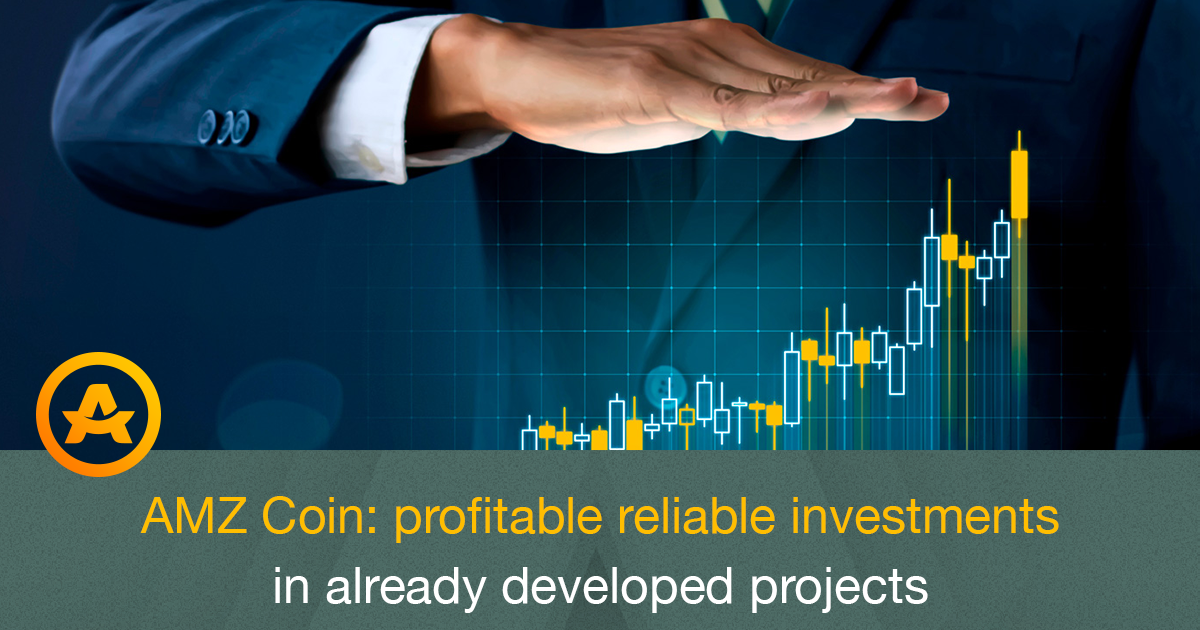 Investors who want to make money on blockchain, need to invest in the companies that are both earning revenues from it today and building the systems that might make for a new revenue stream in the future. It's a combination of long-term bets and very short-term ones, too. Blockchain carries an exciting future potential for consumers, businesses, and governments alike. One of the ways to start investing in blockchain is AMZCoin.

What is AMZCoin?
AMZCoin was launched by a business group that is present in various sectors of products or online and offline services. AMZCoin is the basis of them all, as it is used for payments and receipts in 100% of businesses. For this reason, it is a currency that is extremely cheap and has a very large earning potential.

AMZCoin is the first global payment solution for the payment industry powered by blockchain and cryptocurrencies. AMZCoin arises to counter a need for VISIONARIA, to facilitate payments and receipts from various businesses and platforms, in which case AMZ is the method that makes it much easier for our business customers to pay and receive funds. As well as we bring technological innovation associated with the creation of currency.
What is VISIONARIA?
VISIONARIA is a Business Hub that makes investments in several sectors to create and launch AMZCoin, and provide funding assistance for projects to exploit the fast growing SaaS (Software as a Service).
VISIONARIA has identified several entrepreneurial projects that require promotional funding in order to reach the wide international audience. The ICO will launch AMZ coin as a long-term investment strategy to raise funds for the macro ecosystem. In order to be a major advocate in the media and for AMZCoin and Visionaria to become synonymous with philanthropic projects providing financial assistant to those in need and provide a better standard of living. Additionally the members of the Visionaria funding group are working towards sustainable growth with greatest visibility to a maximum number of investors and customers.

What are the advantages of the AMZCoin?
AMZ Coin is powered by EOSIO Technology. The AMZCoin brings new EOSIO software technology through the Block.one ecosystem, making it one of the fastest, most scalable and easy to use blockchain foundational platforms in the world. AMZCoin features:
Cost – It's virtually free; EOSIO differs from most blockchain protocols in that it offers a generous and more cost effective model for developers.

Speed – EOSIO gives developers one of the best platforms to build blockchain applications due to the lower period of dormancy/latency.

Scalability – The average speed of 15-20 transactions per second has become the norm for most existing blockchain systems, making them limited in their global usefulness.

Security – The protocol's democratic end-to-end encryption network model provides user's security.

Who are we?
This is a multidisciplinary team with professionals that come from diverse areas.
The different know-how enables a huge range for the project in several management areas, engineering, social media, law, finance, personal development and many others. This allows us to have a strong structure core to redesigned all the projects.
Projects
The different projects are important to AMZ Coin's value, innovation and its entrepreneurship. The importance of AMZCoin projects is that AMZCoin will be an integral part of all of them both in payments and receipts and from the technological point of view.
VISIONARIA is a platform that provides funding assistance for multiple projects, including Charitable and Humanitarian Programmes, Crypto Asset Exchange, Entrepreneurial, Commercial and Marketing Apps, YouTube and Online TV Channels.
AMZCoin will allow all its users that buy more than 10000 coins to get an extra income by holding their coins for a specific period of time.
Media Contact
Company Name: BestPR
Contact Person: Media Relations
Email: Send Email
Country: HongKong
Website: bestpr.io