Unknown Fair Object aka UFO presents an anonymous blockchain protocol with strict privacy measures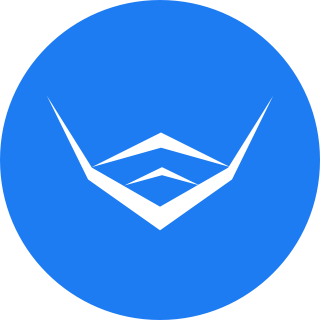 Unknown Fair Object (UFO), is an anonymous blockchain protocol built transparently by developers worldwide, to overcome the privacy-related issues in today's blockchain network. It is created by a global developer network with strict requirements on privacy.
Although the cryptocurrency revolution led to the creation of thousands of digital currencies and blockchain projects, privacy still remains one of the major concerns on the blockchain network. Only a few projects have their own blockchain protocol and truly contribute to the development of blockchain technology. In addition, the digital footprint left all over the internet also poses a threat to the data privacy of the users but fortunately, an anonymous blockchain network can bring a solution to this issue.
Based on our observation, here are 2 reasons why UFO will be the cryptocurrency of the year for 2020.
1. There is huge growth in users, on the day of its launch. They have acquired more than 60,000 miners which is a great indicator of demand from the crypto community.
2. As the digital age matures, people understood the importance of privacy. Especially in the crypto world. Privacy coins have huge demands and growth. So how will UFO solve the privacy problem?
UFO is solving this problem by designing a new anonymous currency utilizing the best in class MimbleWimble Technology and the latest X17r algorithm that will allow the participation of more common users. This protocol supports multi-asset and integrates well with other existing advanced technologies and systems such as lightning networks, cross-chain atomic exchange, and smart contracts. It utilizes the Anti-quantum algorithm to ensure the security of the blockchain cryptographic algorithm.
MimbleWimble is an anonymity technique that is proven reliable to protect the privacy of the users on the blockchain. Compared to other Zero-Knowledge Proof plans, it is more lightweight and secure. The X17r Mining Algorithm is anti-ASIC which means the users can participate in mining without needing a complicated machine. X17r algorithm is the current most advanced transformation algorithm after X11, X13, X15, and X17.
In addition, UFO is a multi-asset platform that allows more users to use the anonymous blockchain. So when users want to issue digital assets, they don't have to establish a new public chain and pay maintenance costs and contribute computing power to maintain it. This will also make the exchange and circulation of different value assets pretty convenient.
UFO implements a smart contract technology that supports multiple development languages to the UFO789 project and will make explorations for various industries. Along with an efficient and stable network, a strong data layer acts as a solid foundation for the basic protocols of the UFO blockchain. Some of the other features that make UFO the ultimate blockchain is that its Smart contracts are built on the unalterable blockchain layer and the security and reliability guarantee provided by cryptography is applicable on all their blockchain layers.
If you're a crypto lover, privacy protector and believe in UFO. Please consider joining the UFO community. Especially those who have resources such as miners, exchanges, investors, media, and etc.
More information about UFO can be found on its official website.
View their latest updates on the Telegram page.
Media Contact
Company Name: UFO
Contact Person: Press Executive
Email: Send Email
Country: Germany
Website: http://www.ufo.link/