Sydney Cleaning Company Offers Deep Cleaning and Disinfection Services in Response to Coronavirus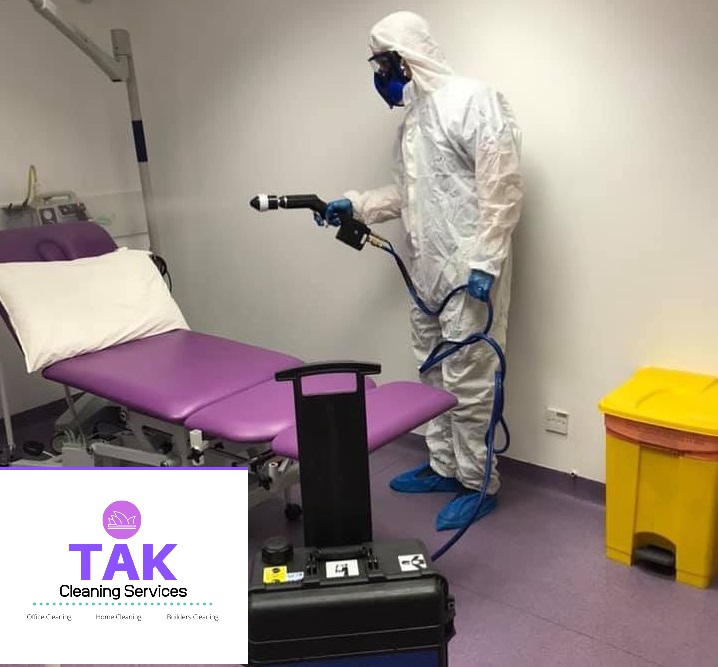 Image of TAK Cleaning Services performing deep cleaning services at Southern Cross Aged Care Facility in North Turramurra
TAK Cleaning Services has announced it will be offering deep cleaning and disinfection services in response to the outbreak of the COVID-19 Coronavirus. The company which was established in 2001 and has already providing disinfection services to the hospitality and manufacturing industry. Due to the impact of the virus on homes and businesses, they have upgraded their equipment and processes in order to also meet the demand for these clients.
The owner Takumi Fuji says "we saw a lot of people concerned so we've made the deciision to make our deep cleaning services more readily available to help give people more peace of mind and allow businesses to reduce the likelihood of infection so their family members and employees can feel more safe"
Takumi also said that the phones have been ringing off the hook since launching the service last week and they have been inundated with requests. At this point, their existing customers are getting first priority and they plan to increase their capacity in the coming weeks.
As one of the leading cleaning companies in Sydney, TAK Cleaning Services uses state of the art equipment which ensures 100% coverage of surfaces compared to the traditional spray and wipe method which only covers 35%. Additionally they use approved disinfectant solutions which have been proven to kill 99/9% of germs within 10 minutes of application. Their deep cleaning and disinfection services follow the strict guidelines for coronavirus cleaning as recommended by the Australian Health Department.
Video Link: https://www.youtube.com/embed/Xnaj8p2sCNg
About the Company
TAK Cleaning Services was established in 2001 by Takumi Fuji and has since grown to become one of the leading cleaning companies in Sydney. When you're looking for a reliable commercial or domestic cleaning in Sydney and Lower North Shore to take care of your home or business premises, TAK Cleaning Services offers you the perfect balance of price and quality. You can be sure that our cleaning teams are polite, friendly and hard-working, never putting off a current cleaning task for their next visit.
Media Contact
Company Name: TAK Cleaning Services
Contact Person: Takumi Fuji
Email: Send Email
Phone: (02) 6190 1371
Address:207/133 Pacific Hwy
City: Crows Nest
State: NSW 2065
Country: Australia
Website: www.linkedin.com/company/tak-cleaning-services