Hacker author Bhanu Srivastav is one of the most famous Non-Millionaires because of his Charitable giving
Mysterious author Bhanu Srivastav who is behind the bestselling novel – 'Hacker' is India's most respected and down to earth Author in India. He donates all of his royalty for the betterment of poor children through Food, Health & Education. To achieve this he partnered with Childline India Foundation & Akshaya Patra Foundation.
There is a famous quote from George Eliot – "One must be poor to know the luxury of giving."
Bhanu Srivastav, the author of the bestselling novel 'Hacker 404 Happiness not found', is the best example of this. Born in a poor family, struggling for his basic needs, he grew up to India's most Influential Author. After completing his Engineering, he joined Syndicate Bank and started learning about newer technologies. Bhanu worked in Business Process Re-engineering and Innovation Department at Syndicate Bank Corporate Office Bangalore. He became famous by his debut novel 'Hacker 404 Happiness not found.' because he decided to donate royalty proceeds from this novel to needy children for the betterment of their life.
Hacker 404 Happiness not Found is based on a fictional story of the world's biggest loser – Surya, who lost the battle of his life. His battle included how he chose to end his life and how he bounced back to become one of the Biggest Business Tycoons. The story contains several ups and downs of Surya which teaches us that we are not alone in this world with pain, how we bounce back is what matters the most. How a college hacker who was famous for small cyber-attacks, hacked something which was never meant to hack and thereafter his life took a turn and changed everything.
A powerful storyline with a noble cause to uplifting the living standard of poor children through donating full royalty of the novel through Childline India & Akshaya Patra Foundation worked as magic and Hacker became the fastest Bestseller in India. All of the royalties from Bhanu Srivastav's Novel 'Hacker', go to the Childline Foundation and Akshaya Patra Foundation in equal ratio.
"I loved the Hacker's story, I was not able to leave reading after I started because of the cliff-hangers at the end of every single chapter. This is one of the best Inspirational Novels available in India. I am happy that a part of my money I used to buy this novel will be used to bring smiles on the face of some children…" said Jyothi Gowda, an engineering student from Bangalore. This novel collected a lot of word of mouth publicity from its readers because of its story and suspense.
When asked about this success, author Bhanu Srivastav denied taking the credit and said "All the credits go to the readers and my those friends who were with me when I needed them most & also when I was not able to afford a Psychiatrist. This book's success is not my success, it belongs to every single person who is connected with it…"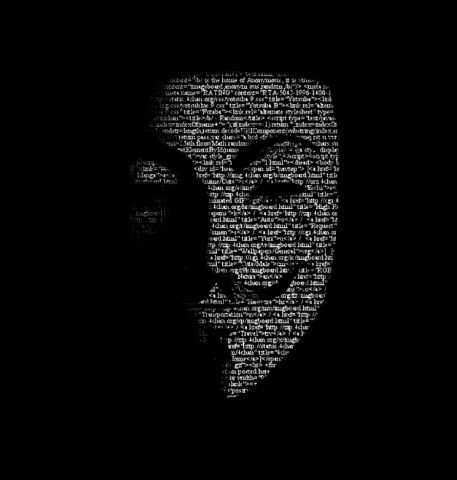 As per the experts of the publishing industry, there is another reason behind the huge success of this novel, which is the mysterious nature of the author. Bhanu Srivastav likes to live his life in an anonymous way and is totally Google proof. This means if you search "Bhanu Srivastav" on Google, you will find everything except information about him. Like other celebrities, he is not active on Social Media sites. No one has seen him, how he looks like, what is going on in his life, who are his friends, what he likes… nothing is public. The only thing anyone can find is a black image of Guy Fawkes. How he did this no one knows. His novel also doesn't have his photo in Author's description.
As per human nature, people get attracted to those things or peoples whom they don't know because they love to solve the mysteries and discover the hidden things. Bhanu Srivastav's anonymous nature is the reason behind the success of his novel 'Hacker'. The virality of news related to him is just because of curiosity od his readers. They want to know every single thing of the person who has written such a wonderful story.
Whatever the reason is, Bhanu Srivastav's 'Hacker 404 Happiness not found' is now the National Bestseller in India and has a huge fan following. His novel has set an example that if the product is good, it will sell in the market without any advertisement. People are loving his work and his way of Philanthropy. In upcoming days Hacker will break several records because of this unique strategy and zero marketing concept developed by the Indian author Bhanu Srivastav.
Media Contact
Company Name: The Backbenchers Inc
Contact Person: Ashish Verma
Email: Send Email
Phone: +91-9412171217
Address:Gandhi Nagar
City: Bengaluru
State: Karnataka
Country: India
Website: https://www.thebackbenchers.com