Kardy Laguda launches Kardy-O-Fun, a new online on-demand fitness workout platform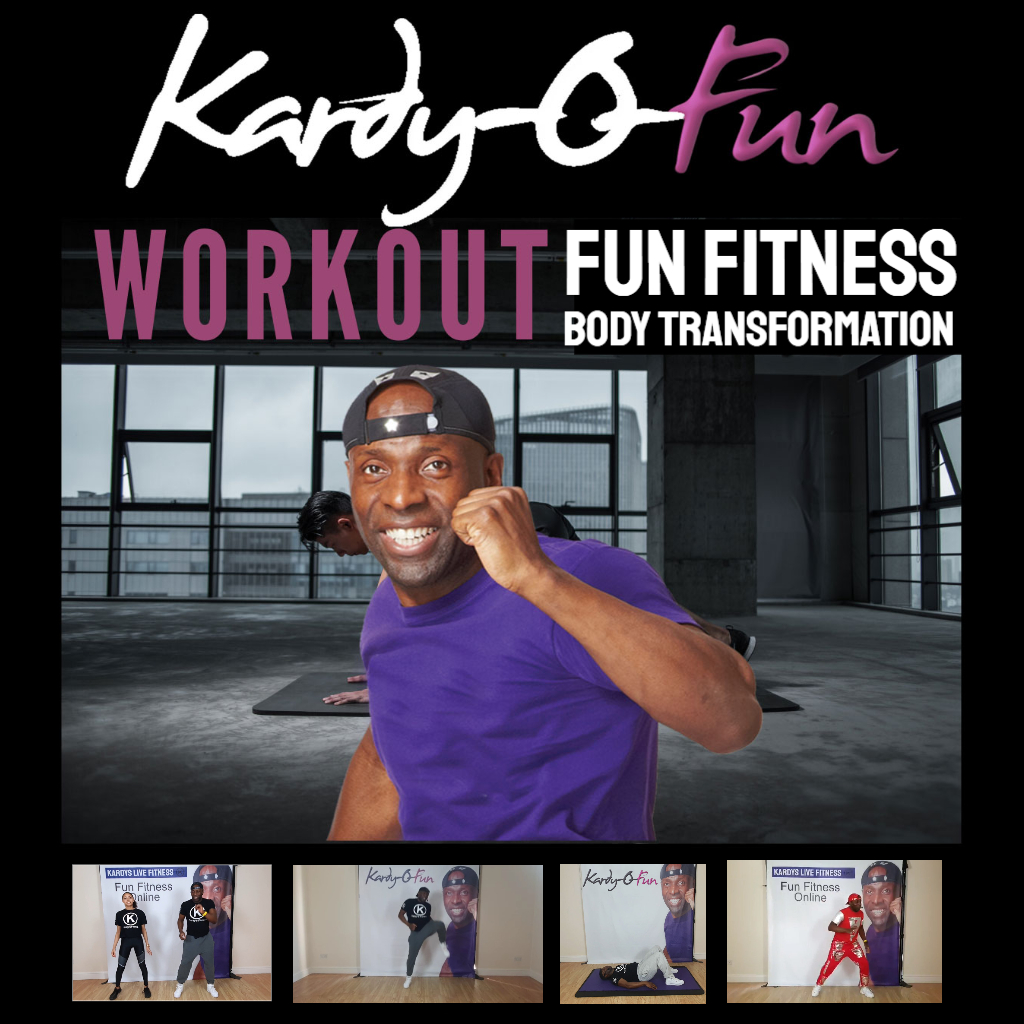 Top international UK fitness guru, Kardy Laguda, announces the launch of Kardy-O-Fun, an innovative fitness workout platform to reach millions of people worldwide
Described as "the UK's No.1 Fun Fitness Guy," Kardy Laguda has decided to increase his reach and help millions of people across the globe to meet their fitness goals with the launch of Kardy-O-Fun. The innovative online, on-demand fitness workout platform will be officially launched on 1st July 2020 to reach his thousands of followers and fitness enthusiasts worldwide and help them enjoy the benefits of his unique style of fitness.
"When you are having fun while working out to great music you won't believe how many calories you can burn and be unaware that you are doing so and you will get to move like nobody's watching. Who wouldn't want to do that?" said Kardy Laguda.
Keeping fit and staying healthy have become more challenging in recent times for several reasons. Due to a relatively busy schedule and the desire to make ends meet, many people have neglected exercising. Consequently, there has been an increase in the rate of obesity and its associated health issues, with research showing that millions of people suffer from ill-health as a result of inadequate physical activities. Unfortunately, many of the fitness solutions providers are not comprehensive enough to offer users a complete solution to meet their goals. This is where Kardy is looking to change the narrative by making fun, yet effective workout sessions easily accessible to people regardless of their location worldwide.
Kardy-O-Fun is coming at the best possible time, considering the "new normal" ushered in with the unfortunate emergence of COVID-19 and the need for people to stay safe and healthy while adhering to restrictions such as physical distancing.
The new online workout system offers fun workouts designed by Kardy using his wealth of experience and knowledge of the fitness industry. The workouts help participants to experience the fun and the body transformation that everybody desires. The workouts come in different forms to target specific parts of the body. The categories of workouts are as follows:
1 Lazy Bums (The lower body workouts)
2 Tums For Mums [& Dads] (The core workouts)
3 Flexi-Pants (The stretch workouts)
4 Kardy O Party (Dance fitness style workouts)
5 Kardy O Interval (Interval training workouts)
6 Daddy Daughter Workouts (Family fun workouts)
For more information about Kardy-O-Fun and how to be a part of the revolutionary fitness solution, please visit – https://kardyofun.com.
Media Contact
Company Name: Kardy-O-Fun
Contact Person: Kardy Laguda
Email: Send Email
Phone: 07860 468222
Country: United Kingdom
Website: https://kardyofun.com