Core Technologies Navigates Boston Companies Through COVID-19 Pandemic
Full-service IT firm Core Technologies partners with businesses to maintain a smooth workflow as more workers go virtual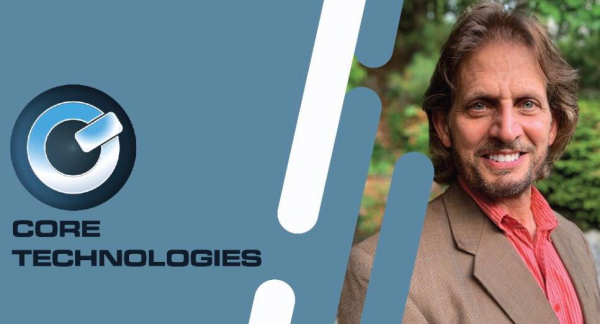 Core Technologies, a leading provider of IT services and security in Boston, has carved a niche in the IT industry helping businesses make wise technology decisions. In line with the company's mission of assisting businesses to leverage best in class technology solutions, Core Technologies has kept their doors open during the ravaging COVID-19 pandemic, ensuring its' clients continual and smooth workflow as more and more workers go virtual.
The devasting pandemic has wreaked havoc globally with a reported 9.7 million people infected by the coronavirus. The unfortunate emergence of COVID-19 has led local and state governments to put severe measures in place to curb the spread. The restrictions include social and physical distancing, with many businesses forced to close offices and ask employees to work from home.
With the work-from-home shift it's become paramount for businesses to maintain good information security. This is precisely where Core Technologies comes in, applying essential services and practices as they guide clients through the pandemic. In particular, they have seamlessly and securely moved terabytes of customer data to the cloud, installed virtual private networks (VPNs), and enabled secure, remote access over a short period of time.
A team of well-experienced and highly trained professionals led by Rich Spinelli, Core Technologies has become one of the most sought-after IT consultancies in and around Boston. According to Spinelli, who has over 30 years of industry experience, Core maintains its commitment throughout the pandemic. "In spite of COVID-19," he says "we're convinced more now than ever that every customer deserves first-class IT service, less downtime, and greater security, not only to get past it but thrive through it."
In addition to cloud-centric solutions, the Boston IT firm offers an impressive range of system and network admin tasks, with strategic IT consulting and project management. The company also provides round-the-clock system monitoring capabilities with its COREAlert remote monitoring and management service.
For more information about Core Technologies and their range of IT solutions, please visit https://www.c-ore.com/.
About Core Technologies
Core Technologies is a provider of Information Technology (IT) consulting services to organizations of all sizes in the Greater Boston area. Over the years, the company has served clients spanning the medical, legal, financial, real estate investment, clean manufacturing and property management sectors, expanding its services to include two additional leading-edge technology solutions – electronic medical records and property surveillance.
Media Contact
Company Name: Core Technologies
Contact Person: Rich Spinelli
Email: Send Email
Phone: (617) 784-6727
Address:699 Boylston Street Plot 3248
City: Boston
State: Massachusetts
Country: United States
Website: www.c-ore.com