ELEMENS Stomatoloska, Medicinska i Veterinarska oprema d.o.o. Banja Luka, Bosnia and Herzegovina now offering PaX-i Insight, the next generation of panoramic technology.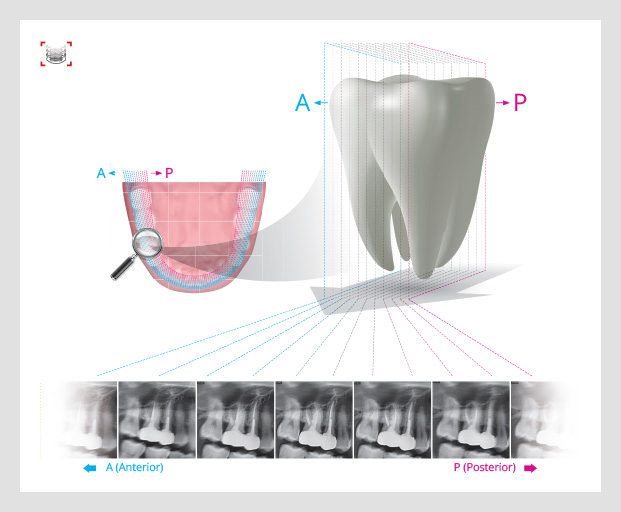 The all new Ortopan PaX-i Insight features the 'Insight Pan', which is the 4th generation of panoramic radiography presented by VATECH for the first time in the market.
While the conventional panoramic systems may miss important details which land outside of a single focal trough, 2d Digital Ortopan PaX-i Insight is capable of taking multi-layered images and providing in-depth look across a single focal trough.
Having the option to choose from a variety of images, the Insight Pan offers clinicians to explore 41 images (each sliced in 1 mm) when exploring their region of interest. This feature not only provides an accurate diagnosis for periapical diseases, periodontitis and pericoronitis but also allows clinicians to find hidden roots and canals.
In the case studies released by VATECH, visible fractured roots are often 'missed out' in conventional panoramic images with a single layer. Utilizing the PaX-i Insight's 'multi-slice' mode, clinicians can discover buccal roots by examining each root and its periodontal ligament separately.
One notable feature of PaX-i Insight is the 1.9 second acquisition time. Cephalometry radiography is an essential part of an orthodontic treatment and yet, it was not always easy to acquire a superb image quality that clinicians desire due to the motion artifact. Standing still for 12 seconds is difficult especially for children and teenagers. Furthermore, any movement during the image acquisition would leave clinicians with blurred images. Now with PaX-i Insight's rapid ceph technology, clinicians can obtain accurate images in the shortest time span by minimizing motion artifacts.
Besides the functionality of Ortopan PaX-i Insight, the user-friendly EzDent-i software serves as a powerful solution to maximize the capability of PaX-i Insight. The Easy-to-use interface allows clinicians to be more efficient with treatment planning and patient consultation. An efficient practice leads to a much better standard of care delivered to the patients.
About the Company
Elemens Stomatoloska oprema d.o.o. Banja Luka, Bosnia and Herzegovina was established in April 2010 by Bojan Capljak. The Company has a special expertise in Dental X-ray system, Intraoral RTG, 3D Dental Diagnostic Equipment, 3D X-ray, Dental X-ray, 2D X-ray and Medical X-ray. The Company was located at Banja Luka, near the park, to take advantage of the relaxed nature of the area as well as ample, untimed parking for clients.
We aim to maintain and improve our position as the leading VATECH distributer in Bosnia and Herzegovina.
Google My Business: ELEMENS Stomatoloska oprema, Medicinska oprema i Veterinarska oprema d.o.o. Banja Luka Bosnia and Herzegovina
Media Contact
Company Name: Elemens doo
Contact Person: Bojan Capljak
Email: Send Email
Phone: +387 51 215-300
Address:Ilije Garasanina 1
City: 78000 Banja Luka
Country: Bosnia and Herzegovina
Website: https://elemens.ba