Music Publication "Critiques by SwanoDown" focuses on music and fashion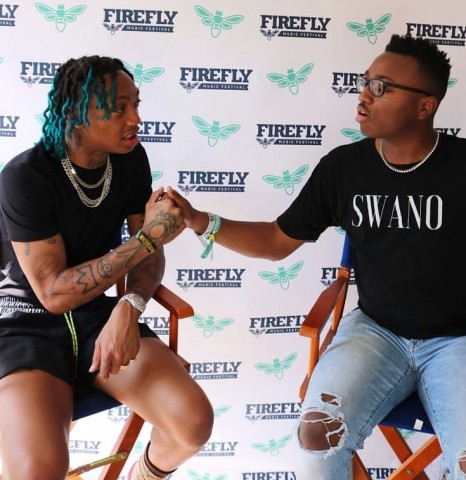 Photo by Lukey Lenz
The 21-year-old musician from Baltimore, Maryland, Imani Wj Wright, is a talented artist, having won various commendations and recognition for his work. As he embarked upon his career, he was offered to write music reviews for a London based magazine called Stereo Stickman, because of his musical background. He then started writing articles for The Baltimore Times, and continued there for 10 months, until he landed a job at The Afro-American Newspapers, one of the most historic newspapers in the US, where he covered the beats of politics and entertainment. By the time he turned 21, he was offered to write his column in the same newspaper, which focuses on the Arts.
After gaining hands-on experience in music, and now writing, Wright is set to give his attention to the music publication Critiques by SwanoDown, which is founded by him. This publication is run by 3 American Journalists – Imani Wj Wright, 21, Grayson Jones, 21, and Miles Monroe II, 25. With a primary emphasis on fledgling artists and artists who are established, "Critiques by SwanoDown" has received music submissions from over 2,000 artists in just the past 8 weeks.
"At Critiques by SwanoDown, we focus on Music and Fashion, with music being our center of attention. We analyze music, and interview artists across several genres. We spotlight high-quality art, regardless of social status," says Wright, telling about his publication. "We're even expanding our lingual outreach with writer/photographer, Madeline McQuillan, 20, writing music reviews for our French-speaking audience," he adds.
As mentioned, the work that people see at "Critiques by SwanoDown" is mainly done by 3 writers – Imani Wj Wright, Grayson Jones, and Miles Monroe II. They have also had the opportunity to interview and work with renowned names like Travis Scott, H.E.R., and Pusha T.
A classically trained Opera singer, Pianist, and Saxophonist, Wright has achieved many accomplishments in his life at a very young age. He has been featured in Forbes, has given a Ted Talk, headlined the Kennedy Center, and has earned a Johns Hopkins Outstanding Performance Award.
Along with working on his music publication, Wright is also working on his own music and is looking forward to releasing a few songs that he has recorded with Rakeem Miles and Reese Laflare. The single titled "Woosah," in collaboration with Rakeem, will be out later this month.
"SwanoDown" is also a video production company that is based on the principles of Virtuosity, Idealism, and Progression. With this venture, Wright is ready to add another feather of accomplishments in his cap.
Get more information on "Critiques by SwanoDown" now on its website.
Media Contact
Company Name: SwanoDown
Contact Person: Seth Alper
Email: Send Email
Country: United States
Website: SwanoDown.com