Professional service PMU (Microblading, Hair Stroke) & Skincare in Vietnam – Miss Tram Natural Beauty Center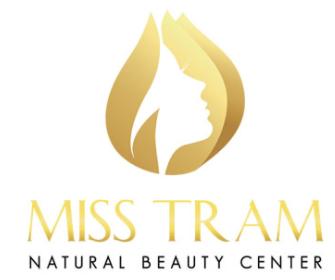 Miss Tram Natural Beauty Center for more than 15 years working in beauty care services such as acne treatment, face scarring, thorough melasma removal, skin rejuvenation, PMU (Microblading, Hair Stroke) – eyebrows, eyes, lips, eyelash extensions, safe hair removal, tattoo removal without scars. The most famous here are permanent makeup (PMU) and skincare.
Miss Tram Natural Beauty Center is one of the prestigious and reliable beauty spots in Ho Chi Minh City, Vietnam. With 15 years of establishment and development, this facility is constantly improving facilities, machinery, and receiving and transferring new beauty technologies to improve service quality and provide customers with absolute satisfaction.
Miss Tram Natural Beauty Center (they are also known as Spa or Beauty Salon) was founded by Master Dong Bao Tram – who has a name and many years of experience in the beauty industry. This facility came into operation with the mission of beautifying women, helping women become more confident, and becoming a sustainable development organization for the community.
Not following beauty trends, Miss Tram Spa operates under the motto "Bring natural beauty but harmony. With its own motto and path, this facility has affirmed its position as one of the high-quality aesthetic centers in the South.
Miss Tram has a variety of high-quality services to meet the increasing beauty needs of women. This facility has basic services such as skin care, acne treatment, cosmetic sculpture, … to high-tech services such as tattoo removal without leaving scars, erasing melasma, scar treatment, and skin rejuvenation. natural skin.
The team at Miss Tram Spa
Miss Tram Spa was established and operated by Master Dong Bao Tram. In addition to serving and responding to the increasing demand for beauty, this facility also has a team of professionals who are specialized and trained in countries with advanced cosmetic industries such as Japan, Korea, the USA, France, Germany, … with highly skilled and highly trained technicians.
Technicians at Miss Tram are directly trained by Master Dong Bao Tram to ensure uniformity of workmanship and give customers absolute satisfaction.
In addition, the staff of Miss Tram Spa is also well trained in service style, conscientious attitude, and enthusiasm to customers. The staff at this facility also has a deep understanding of beauty services to assist with consulting and answering customers' questions.
Facilities – Machinery and equipment
Understanding the support role of equipment in beauty services, Miss Tram Spa not only focuses on training technicians and consulting staff, but also constantly improving facilities. and machinery. Miss Tram beauty salon has spacious infrastructure, spacious and airy space with modern machinery and equipment, meeting the standards of the Ministry of Health.
With more than 15 years of experience in the field, Master Dong Bao Tram understands that beauty must go hand in hand with safety. Therefore, all beauty equipment and tools at Miss Tram Spa are absolutely sterile before use. At the same time, focus on choosing products for care and treatment of skin problems in order to give customers absolute trust and satisfaction.
In addition to improving infrastructure and equipment, Miss Tram Beauty Salon is also one of the first units in Vietnam to transfer and apply new beauty technologies from the United States such as rejuvenating Hifu Technology. skin, Yellow Laser technology applied in the treatment of pigmentation, freckles, acne treatment with CO2 Fractional Laser along with other advanced beauty technology.
Miss Tram Spa spends a lot of time researching the compatibility of beauty technologies before applying. This has helped Miss Tram Beauty Salon to have high-quality services that are suitable for the beauty needs of women.
Beauty care services
Miss Tram stands out with its services for skin and beauty treatment. All services at this facility follow the motto "Beauty but are natural".
Outstanding beauty services, skincare – treatment at Miss Tram:
Acne treatment – radical scarring
Skincare and treatment services at Miss Tram Spa are performed according to medical and sterile procedures completely. Understanding the role of skin in the appearance and confidence of women, Miss Tram Beauty Salon is constantly researching and optimizing the treatment to bring high effectiveness in treating skin problems such as pigmentation. , freckles, acne, age spots, aging, pitting scars, …
Not only has the medical standard acne treatment service like other cosmetic centers, but Miss Tram Spa also applies Fractional CO2 laser micro-activation technology combined with products from Oriental medicine to eliminate bacteria causing acne Regulates excess oil secretion, and reduces the risk of acne scarring.
Acne treatment with Fractional CO2 Laser technology not only cleans pimples but also helps tighten pores, regenerate and nourish healthy, white, and pink skin.
In addition, the Fractional CO2 Laser microscopic technology is also used in the treatment of pitted scars due to acne or accidents. The laser is used to have the ability to impact the damaged skin, activate the collagen production to fill scars, and improve the skin's surface.
Remove melasma at the root
Root removal service at Miss Tram Spa uses Nd-Yag Laser technology to destroy melanin pigmentation in the epidermis layer of the skin. This technology uses a laser with 2 wavelengths of 532nm and 1064nm to directly impact melanin pigmentation causing dark spots. After being destroyed, melanin cells are broken down and excreted through the skin naturally without damaging or invading healthy tissue.
This technology has the ability to treat freckles and skin pigmentation effects of UV rays, aging, the use of poor-quality cosmetics, or hormonal disorders in postpartum women. To bring high effectiveness, Miss Tram Spa will build a treatment course suitable to the level of melasma and location of each customer.
Skin rejuvenation
Skin rejuvenation is one of the outstanding services at Miss Tram Beauty Salon. Here, customers will experience the non-invasive facial lift technology – HiFu S + (High Intensity Focused Ultrasound). This is the only beauty technology capable of having a deep impact on skin structure (3 – 4.5mm).
With a deep impact, HiFu S + technology stimulates elastin and collagen production to improve elasticity, reduce wrinkles, and bring radiance to the skin.
In addition, this technology also uses high-intensity ultrasonic waves capable of spreading energy after it enters the dermis. The energy from the ultrasonic waves stimulates blood circulation, tightens, and contracts the sagging muscle tissue due to the effects of the aging process.
In order to bring optimal results and satisfy customers, Miss Tram Spa focuses on the examination step before conducting treatment. During the examination, the doctor will evaluate the level of aging through specialized machines to come up with an appropriate treatment regimen.
Tattoo spraying service – aesthetic sculpture
Cosmetic sculpting and spraying are the strengths of Miss Tram Spa. All tattoo spray services at this facility are performed by highly-skilled, well-trained technicians, and a sterile step in the beauty process. Before spraying, the customer will be consulted by a technician on the shape, lip color, eyebrow color matching with the face and skin color.
Outstanding PMU services at Miss Tram Spa:
– Lip tattoo (+ treatment of dark lips)
– Eyebrows Tattooing, Spraying, Embroidery, Sculpting, and Microblading
– Correct, delete and adjust the old tattoo for lips/eyebrows
– Curved, long natural eyelash extensions
– Eyelash extensions service at Miss Tram uses 3D silk eyelashes imported entirely from Korea to bring the most harmonious and natural beauty.
This facility is committed to connecting eyelashes that do not cause eye-stinging, do not pin close to the eyes, do not spend a lot of time, do not lose real eyelashes, and do not cause staining and itching.
Similar to cosmetic tattoo spray service, customers wishing to have eyelash extensions at Miss Tram Spa will be consulted by a technician on the eyelash extension style suitable for the face and eye shape.
High-tech aesthetics
In addition to conventional beauty services, Miss Tram Spa also has high-tech beauty services such as:
Scarless tattoo removal: This service uses Yag Laser technology with laser beams with wavelengths of 532nm and 1064nm which double effects on tattoo ink accumulating under the skin. Yag Laser technology has been researched and verified for the safety of the skin. Miss Tram Spa is committed to blurring tattoos up to 95% if done correctly.
Cosmetic Mole Removal: Miss Tram Spa applies CO2 laser technology to remove moles on the face and body area. This technology helps to gently, quickly remove moles, does not cause pain, burning, and almost leaves no scars if cared for according to the technician's instructions.
Multi-area hair removal: Miss Tram Spa provides hair removal services in the bikini area, underarm areas, and hairy areas using high-tech laser methods. This method works to atrophy the hair follicles, causing hair to lack nutrition and fall off naturally. Hair removal services at Miss Tram Spa are painless, uncomfortable, and effective in the long term.
Other beauty services
In addition, Miss Tram Spa also has other beauty services such as:
– Stimulates eyebrow and eyelash growth from sheep placenta DNA
– Reduce belly fat with acupressure technology from Korea
– Skin regeneration with salmon DNA
– Detoxify the skin with a CO2 mask
– Improving skin beauty with Nanodiamond thread implantation method
The procedure of visit – beauty at Miss Tram Spa
Knowing that women have to spend a lot of time on work and family, Miss Tram Spa always tries to provide high-quality services, professional manners, and a dedicated and enthusiastic service attitude. In addition, the process of visiting and beautifying at this site is also simplified to help women more easily arrange their time.
Step 1: Move to Miss Tram Spa and register for the service.
To save time, you can book a schedule through the hotline 1900 7018
Step 2: See your doctor/specialist
The doctor will conduct a skin exam to assess acne, melasma, freckles, aging, and give appropriate treatment directions. If there is a need for beauty, the technician will advise on the service suitable to your needs, preferences, facial contours, and financial capacity.
Step 3: Pay the cost of treatment
After being consulted, you can choose the appropriate service and pay at the counter.
Step 4: Service implementation
Step 5: The doctor/counselor will guide you to take care of the beauty treatments and treatments
Step 6: Follow-up appointment according to appointment (if any)
On weekends, the number of customers at Miss Tram Spa is quite large. Therefore, you should book a schedule through the hotline 1900 7018 to minimize waiting time.
Miss Tram is rated as one of the best beauty service addresses in Vietnam.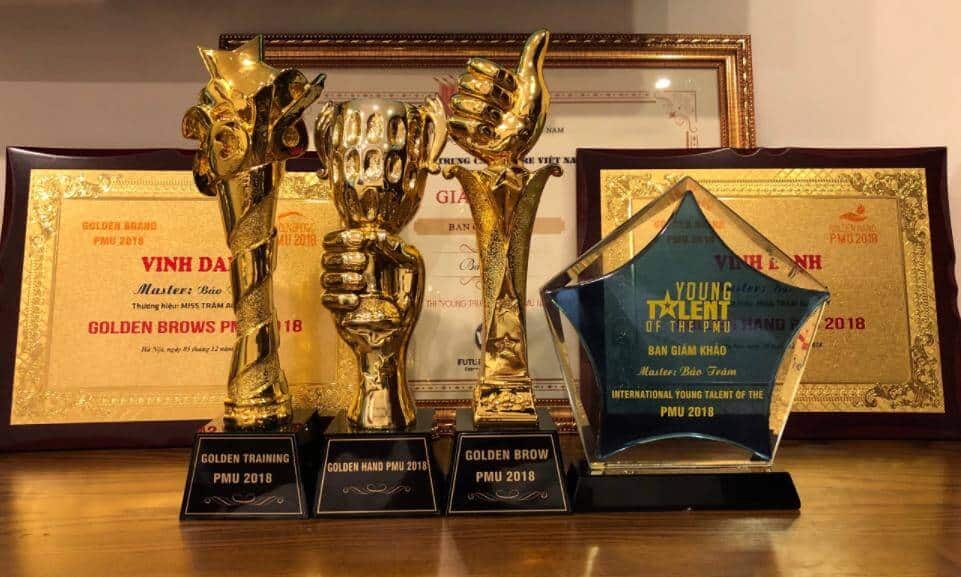 Contact information – Working time
In order to help women easily arrange a time for skincare and beauty, Miss Tram Spa works every day of the week.
Working time: 9:00 – 18:00
From Monday – Sunday
If you have specific requirements on time, you should contact the staff through the switchboard to get the rank.
Contact information:
Address: No. 126/6 Phan Xich Long Street, Ward 3, Binh Thanh District, Ho Chi Minh City
Consultation switchboard: 1900 7018
Hotline: (+84) 909 783 289 – 937 186 060
Website: thammymisstram.vn
Media Contact
Company Name: Miss Tram Spa Beauty Center
Contact Person: Master Dong Bao Tram
Email: Send Email
Phone: +84909783289
Address:126/6 Phan Xich Long, Ward 3, Bình Thanh District
City: Ho Chi Minh
Country: Vietnam
Website: thammymisstram.vn