Spin Rewriter Reviews Applaud the Product for Its Ability to Create Human-Quality Articles Quickly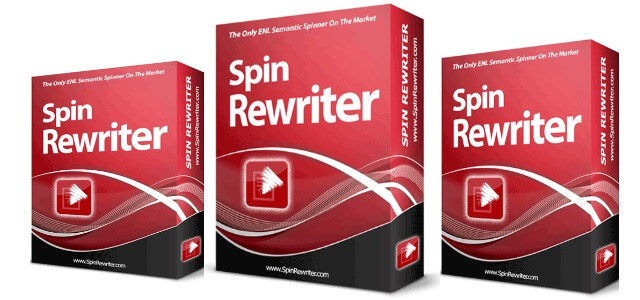 Spin Rewriter 11 utilizes state-of-the-art AI technology to generate hundreds of unique, highly readable articles in just minutes.
Spin Rewriter 11 attracts rave reviews for quickly generating hundreds of unique, highly readable articles from a single piece of content.
Spin Rewriter, the revolutionary rewriting software is being highly praised by individuals and organizations as it helps them create human-quality articles quickly. Spin Rewriter works better as it delivers an entirely new level of language understanding.
"We are happy with the amazing responses we are getting for our rewriting tool that's revolutionizing the process of creating articles," says the spokesperson for Spin Rewriter. "It can take one article and deliver dozens of articles that are 100 percent unique. Spin Rewriter is a success because it does not look just at the words but at the whole article to analyze it and recreate it without losing the meaning and the message."
Spin Rewriter is a web-based software that understands what the articles want to convey and rewrites it intelligently using the Emulated Natural Language (ENL) approach. It is a boon for content managers as they can now create multiple articles from the one and boost their online visibility.
Those who need unique content quickly can rely on Spin Rewriter to deliver. The software can produce human-quality articles faster and save website owners, content managers, and digital marketers money and time. They don't have to rely on expensive writers and a premium for quality articles. Spin Rewriting fits in that role efficiently.
The updated version of the ENL Semantic Spinning engine, Spin Rewriter 11 has more synonyms and sentence structure variations. There are no limits on the number of articles and versions. The process of creating a rewrite is simple.
Spin Rewriter upgraded version also allows side-by-side comparison of the original and spun text. It even adds relevant public domain images to articles to relevant paragraphs based on the choices made by users. Other key features are:
Deep spinning
Sentence and paragraph-level spinning
HTML formatting
Paragraph creation
List shuffle
Copyscape integration
Grammar and spell-checker
Word and character count
Parallel processing and many more
Users just have to paste their article in the editor and click on the Rewrite tab to turn the article into a brand new one that's completely unique. It can also be done manually, as Spin Rewriter can suggest synonyms based on the context of the article for almost all the words of the article.
The Export option allows users to create thousands of variations of the original article. They can all be spun at once, and the entire process can be completed in just about two minutes. The best part is that the ENL approach makes the rewritten content absolutely Google-Safe.
While the many Spin Rewriter review posts by end-users heavily recommends this brand, it is also endorsed by Easy Blog Networks and other reputed and popular PBN providers online.
According to the spokesperson, nearly every top name in SEO tool integrates the Spin Rewriter API.
Users can avail of the current special Spin Rewriter discount of 60 percent. A 5-day free trial is also being offered under a special deal.
For more information, visit http://tryspinrewriter.com
Media Contact
Company Name: Spin Rewriter
Contact Person: Stuart Jordan
Email: Send Email
Phone: (703) 218-2996
Address:11130 Fairfax Blvd
City: Fairfax
State: Virginia
Country: United States
Website: http://getspinrw.com