Evan Rossell and Dee Rosse Create Yet Another Sensation in Art and Fashion with the Apparel Brand Pull & Bear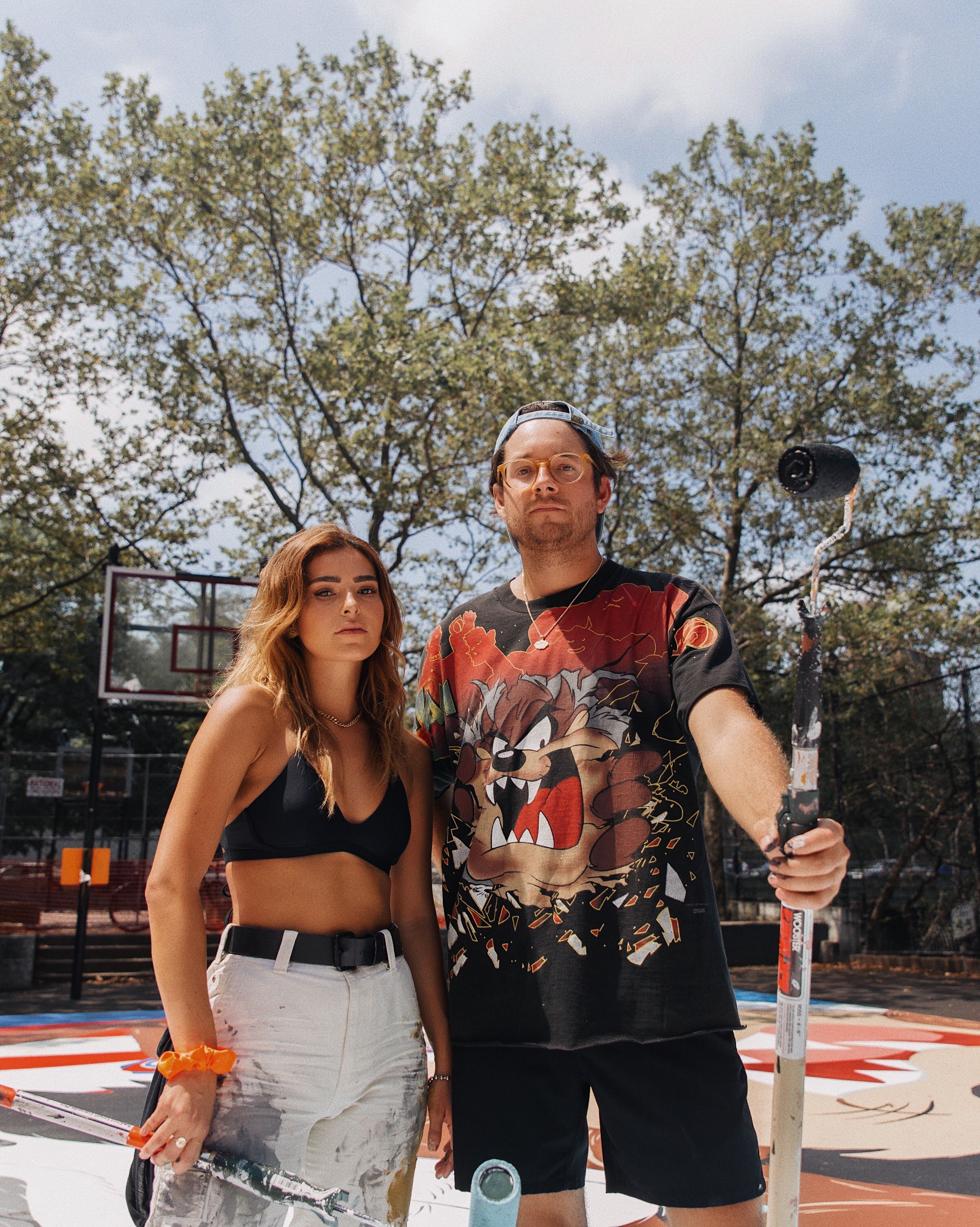 November 5, 2020 – After enjoying all the praises for the basketball court mural 'Tune Squad', California-based artist Evan Rossell is in the headlines again. This time, the limelight is for a Looney Tunes collaboration for Warner Bros. with the apparel brand, Pull & Bear. The Looney Tunes X Evan Rossell for Pull & Bear Collaboration features the classic Looney Tunes characters in a modern rendition through the artistic work of Evan.
The clothing and other products feature stretched, multi-eyed, or playing characters, all with Evan's signature hairy pattern or monster eyes. The creative art of Evan's for Warner Bros. and Pull & Bear is for reveling in Bugs Bunny's 80th birthday. A wide range of jeans, t-shirts, shoes, bags, etc. can be found at Pull & Bear online portal or in 500 selected stores.
Evan Rossell is the man behind the hairy monster character and alters ego, "STINK" and the Hairy Fools. Due to his unique designs and hairy patterns he has earned collaborations with some of the world's biggest brands. Evan's quest for new avenues for creative expression has earned him a partnership with a surf brand, Catch Surf for creating an exclusive Evan Rossell line of surfboards and apparel.
Evan and his partner Dee Rosse became popular worldwide after their exclusive painting 'Tune squad x Evan Rossell', the Space Jam themed basketball court, in Williamsburg, New York. In the mural, the Tune Squad characters appear larger-than-life, flaunt a hairy design, and seem attractive with popping colors. The mural was designed in the eagerness of the new 'Space Jam 2' with Le Bron James, making it a must-visit tourist place.
Some of the other popular works of Evan are Nike Go Skate Day (2017), Nike StinkWeen, Levis Denim Waves, Levis Haus Miami featuring a hand-painted jacket from Evan Rossell, and Dee Rosse, Red Tab Foundation for Innercity arts, and multiple pop-ups with Levis. The Nyjah Huston Skate Park mural and the WareHouse Mural with Dee Rosse are the other two worth mentioning murals. Both artists are actively working and taking on new projects. Thus, more unique artwork and collaborations can be expected in the future.
For more information, please visit: www.Evanrossell.com and www.Deerosse.com
Follow on Instagram:
https://www.instagram.com/evanrossell/
https://www.instagram.com/deerosse/
Media Contact
Contact Person: Evan Rossell and Dee Rosse
Email: Send Email
Country: United States
Website: http://www.evanrossell.com/