Kingofbounce is Popping on the Waves With Fresh New Sound and Plans to Launched High Voltage CD Soon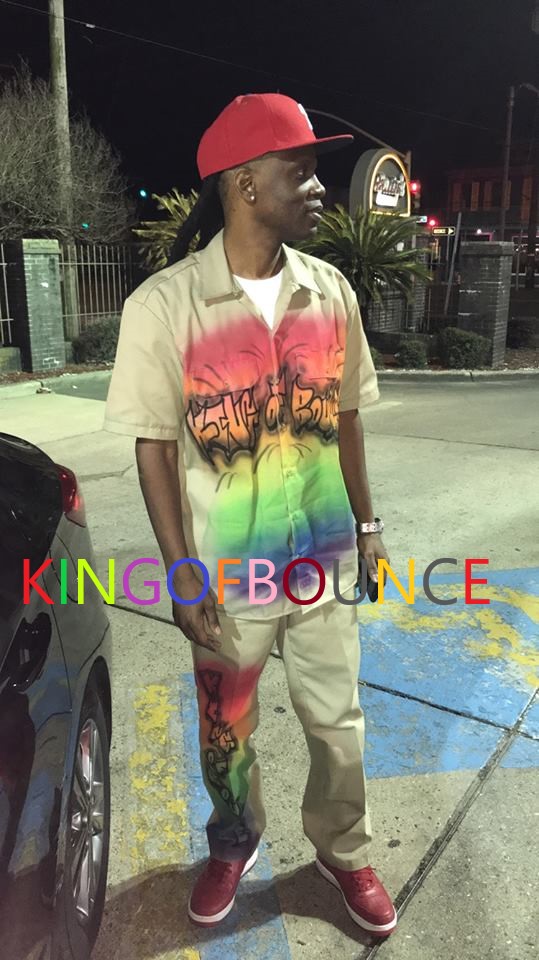 November 5, 2020 – Kingofbounce has cut through the crowd of American artists to make a name for himself with his unique style, now labeled the "New Orleans Bounce". The high energy style combines elements of local music integrated into the hip-hop artist's unique style of rap influenced by the famous triggerman beat. Kingofbounce started out as a local New Orleans rap artist recognized by music platforms across the country. That was his stepping stone to success, and now he is planning the launch of a new CD.
Back in his hometown of New Orleans, Kingofbounce has earned the admiration of many for coining the groovy style New Orleans Bounce. The sound is really a rage across America. Like many successful artists, he kickstarted his career locally by performing on Q93 radio where he took part in a local rap competition called the 9'oclock props with DJ Wild Wayne. Q93 is a hopping urban radio station in the city, and can also be heard on iHeartRadio.com. The program had many reputable Djs pulling shifts including DJ Wild Wayne. The Dj's show plays on weekdays from 2 to 7 in the afternoon. The chance to be on the show in the afternoon during some of the peak listening hours meant a lot to Kingofbounce, and it definitely helped start his career.
Kingofbounce received an even bigger boost when one of his songs appeared on Master P's Platinum download album, "Down South Hustlers". Kinfogbounce likes to think of himself as not just a rapper but also a philanthropist. He expressed gratitude to Master P for taking an interest in his work and giving him a chance to spread his music to a larger audience. The compilation album itself dropped in 1995, a premier release for the record company at the time.
With his newfound popularity and fame, Kingofbounce soon released his own CD in 2000 and it was titled "Me N Ma Dawgs". It was an instant hit, selling over 30,000 copies, an impressive figure for a first-time release. Since then, he has performed sold-out shows in New Orleans, Hattiesburg, Mississippi, Gulfport, Mississippi, Montgomery Alabama, Houston, Texas, and Miami, Florida. Though some might call him a regional artist, the availability of digital distribution means that he now has the potential to reach the entire world. Considering the number of sales made so far, it is safe to assume that Kingofbounce is far more than just a local or even regional artist.
The exciting rap artist operates from his Instagram page @kingofbounce. Old and new fans can get a peek into his lifestyle, new music, and videos from his Instagram. It's also a good way to keep tabs on the new upcoming CD. It is reported that the CD has been revised and Kingofbounce looks forward to releasing it. He may not be able to perform much these days, but his CD's and music can still be heard by everyone who wants to listen. His high energy music is perfect for morale building, and the success of his career so far shows pretty well how good that music is. Feel free to check him out and see what all the fuss is about for yourselves.
For more information: https://www.instagram.com/kingofbounce/
Media Contact
Company Name: Kingofbounce
Contact Person: Media Relations
Email: Send Email
Country: United States
Website: https://www.instagram.com/kingofbounce/