Sam Adebanjo Drops "You Will Rescue Me" feat. Samm Henshaw
Nigerian British singers and record producers, Sam Adebanjo and Samm Henshaw team up on a brand new inspiring track titled "You Will Rescue Me" (Genre: R&B, Soul, Gospel)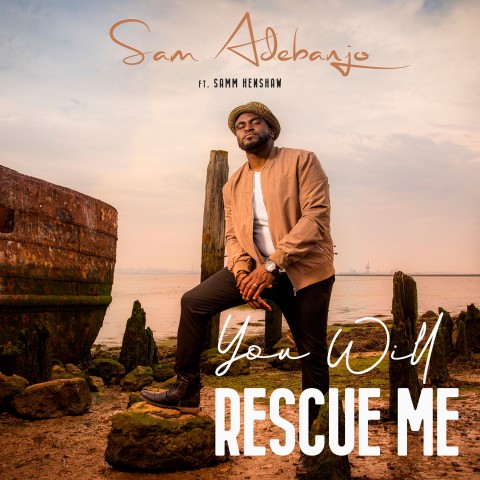 According to Sam, "You will rescue me" was birthed through a challenging time in his life. The song came as an encouragement to keep the faith despite the many challenges that came his way.
"The Coronavirus Pandemic impact is one we could all relate with, numerous have lost jobs, businesses, and many have lost love ones. With faith and hope, we can prevail through these circumstances," shares Adebanjo, "You will rescue me' is an anthem that will inspire and encourage anyone that is facing any challenges. "God is with you and in control, be rest assured that all things will work out for your good".
Video Link: https://www.youtube.com/embed/IEiSAlSOxlE
"You Will Rescue" is available now on Spotify, iTunes, Amazon, and all other major stores!
About Sam
Sam Adebanjo is a seasoned motivational speaker, Gospel Artiste, BA Honours, business visionary and CEO of "Gospel Touch" performs in the UK/USA (Worldwide)at private and corporate functions. They have been featured mostly on the UK's and USA national TV stations: BBC, ITV, and Channel 4, BET, TBS and have been nominated for the MOBO Awards. Sam has worked alongside projects with Micheal Jordan, President Barack Obama, Trevor McDonald, Sport Relief, Master Card, Jamie Oliver, Gordon Ramsay. As a CEO and entrepreneur, he has motivated and assisted many in discovering their purpose and creating the life of their dreams while doing what they love. Sam is a living testament to the surety and to the faithfulness of God.
The once homeless, victim of gang violence, and was in problem with the law, has transformed his life by channeling and pursuing his passion for music, God, and business. He has turned his passion into a quantifiable living and is sharing his story to help make the world a better place. Sam Adebanjo would like to impart his story so anyone, with the help of God, wise counsel, determination, and a little assurance, can accomplish enormity just like he has. The words he speaks and performs through songs are the result of sweat, tears, God's grace, and consistency throughout the years. He trusts his story will motivate and that it will help the journey of others to be even more expedient than his own.
Social Media: https://www.facebook.com/DesireToWorshipGod
Spotify: https://open.spotify.com/artist/7LsuSIo2toUaq7efxLrQHr
Media Contact
Company Name: Gosple Touch Choir
Contact Person: Media Relations
Email: Send Email
Phone: 447956005371
Country: United Kingdom
Website: www.gtchoir.com