OsonDoson's Rice Cereal Concerto attracts worldwide attention
Cereal for meals and snacks with milk, soy milk and juice
Video Link: https://www.youtube.com/embed/RSeKpB-8sS4?list=PLOF_BCanjOECbOUED9xCay4Bpy4pnEBhN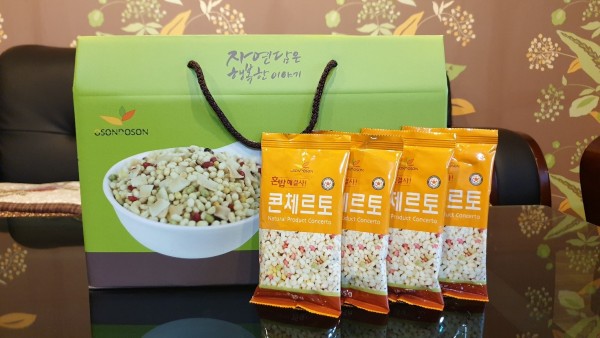 Cereal Concerto made by OsonDoson, a company specializing in organic and fermented foods, is drawing attention both at home and abroad. Concentro is a new concept of roasted grain and health rice designed to provide customers with proper nutrition.
Concerto is brown rice roasted without pigment. Green uses barley sprouts, and yellow uses turmeric that is effective in improving immunity and anti-cancer. Red uses beet and black uses black rice. Therefore, Concerto is fully healthy food, a product coated with natural chlorophyll, which can be called multivitamin.
The chlorophyll of barley sprouts is a representative antioxidant that is essential to our body. However, because it is cumbersome to eat, the company has developed a product that can consume chlorophyll conveniently. When chlorophyll enters the human body, it turns into hemoglobin. Therefore, this product is more beneficial to health because these brown rice and chlorophyll are combined with each other.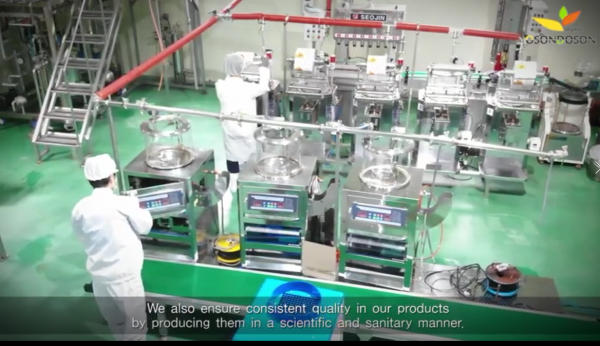 This product does not add any chemical additives at all, but it has a rich taste and nutrition. In particular, it increased the sugar by adding natural coconut without adding sugar that is harmful to the human body. Coconut is known as a sodium antidote and also helps remove salt from the body. Also, it strengthens the body's immune system and balances electrolytes while minimizing skin aging, helping to keep blood pressure stable.
To ensure the safe production of Concentro products, the company has acquired HACCP certification, organic processing certification, six food-related patents and five FDA approvals. In addition, the company produces fermented red ginseng essence, which helps boost immunity and recover from fatigue, and it also manufactures various rice porridge such as mushroom brown rice porridge and mushroom oat porridge, which can be eaten as a substitute for meals or snacks.
An official from OsonDoson said, "We want to become a globally competitive company that promotes the Korean Wave culture by seizing an opportunity to pioneer a market for exporting quality processed foods of Korea, such as the U.S. market."
Media Contact
Company Name: OSONDOSON
Contact Person: Sung Mi Lan
Email: Send Email
Phone: +82 10 2048 1435
Country: South Korea
Website: https://www.gobizkorea.com/user/goods/frontGoodsDetail.do?goods_no=GS2020052691639&ctgryCode=S0100100170000&upperCode=M0100100000000&goodsNms=Organic-Mushroom-ats-porridge&skwanSn=&speclKwanId=SPCCD0000623