PAPERCRAFT WORLD is utilizing Mr. Checkout's Fast Track Program to reach Independent Gift & Boutique Stores Nationwide.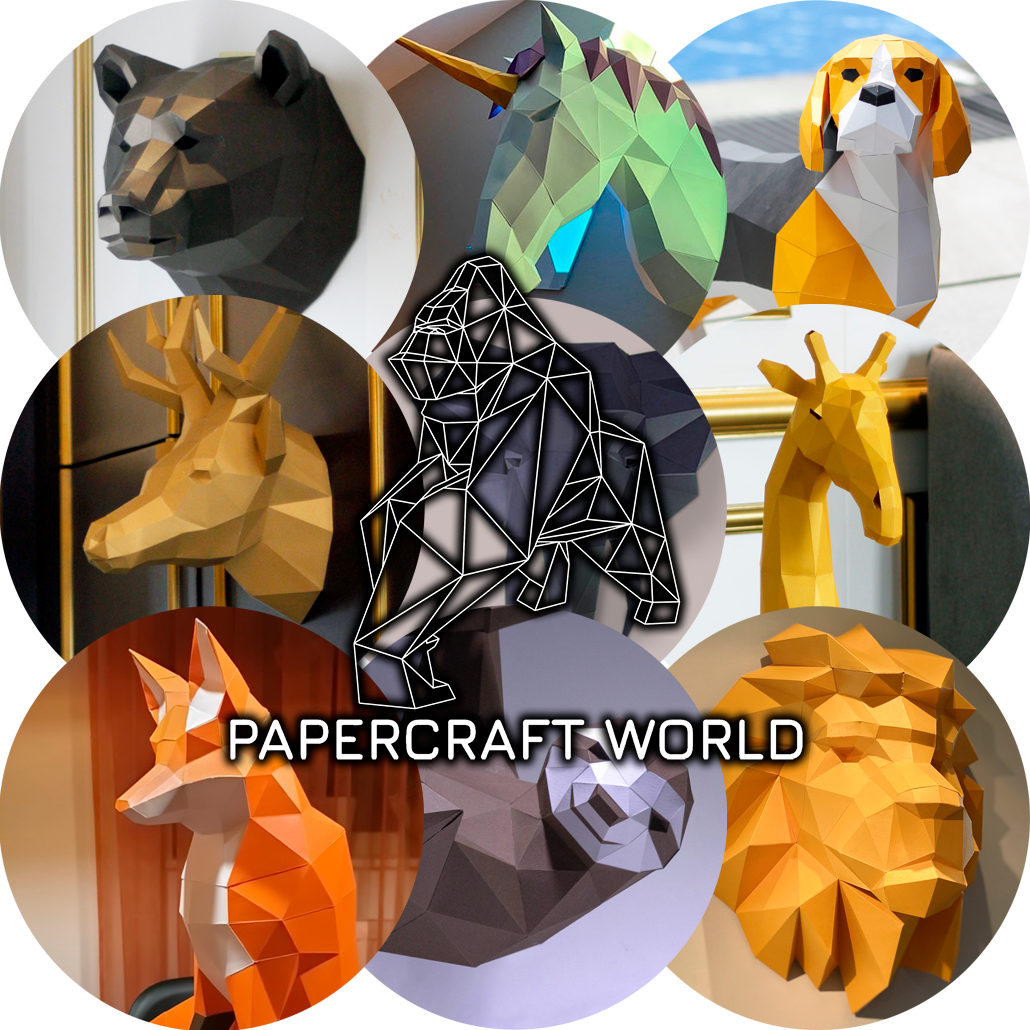 By choosing PAPERCRAFT WORLD kits you also support conservations such as Rainforest Trust, Cheetah Conservation Fund and many other conservations around the world.
PAPERCRAFT WORLD's unique polygonal designs are unlike anything you've ever seen and are sure to spark your imagination. Their precision cut and pre-creased contemporary art kits are assembled together by yourself or with friends/family, and that will forever represent the joy of time spent with the people you love. The 3D sculptures add modern deco to your home, office, event or public space.
PAPERCRAFT WORLD is fast becoming a globally known brand for unique 3D interior deco kits. Their customers love to build and collect our designs, decorating their homes with our unique animal and polygonal designs. The feedback about how they feel when finishing their contemporary art kits is overwhelmingly positive.
PAPERCRAFT WORLD is an environmentally conscious company that donates to causes such as Rainforest Trust who support and protect endangered species, threatened rainforests and other tropical ecosystems around the world. Our designs include many endangered animals, such as cheetah, for which we co-operate with the Cheetah Conservation Fund to help fund its protection. All PCW products are fully recyclable and made from 100% recycled materials.
The assembly kits are precision cut and pre-creased which means you don't need to use any cutting tools, rules or folders for the assembly. Standard tacky glue is used for the building and we provide easy, simple to follow instructions. We use thick and sturdy pearlescent and matte cardstock as the material for creating our wonderful products. Their retail packaging gets a lot of compliments for its artisan looks and they really do stand out on shelves. Their team is highly passionate about building new models, while launching new designs monthly, resulting in new products and fresh designs for customers to build and collect.
On top of a fun and enjoyable experience, there are also many cognitive benefits to building our papercrafts, such as improved focus and spatial thinking. With most people spending several hours a day on devices, our papercrafts provide a wonderful way to disconnect from the screen and reconnect with our creativity while having a rewarding experience watching something come to life before our eyes. Their kits are a joy to create individually or by spending quality time bonding with friends and family. Many of their customers compliment on how calming it is to build their models, especially during the challenging times in today's world.
PCW has a global distribution and sales network and fast delivery for orders of any size. Their customers come from various fields such as retail, arts and crafts, interior design & decor, gifts, puzzles, events, gaming, photography, branding, media, performing arts and many more.
Their company's vision is to protect endangered species through unique DIY art kits for people to enjoy around the world. PAPERCRAFT WORLD looks forward to sparking your imagination and creativity while making a positive global impact!
Media Contact
Company Name: Papercraft World
Contact Person: Ville Mikkolainen
Email: Send Email
Phone: +1 347 973 0267
Country: United States
Website: https://agbra.org/featured-item/papercraft-world/