Donna Riley Helping Businesses and Entrepreneurs Grow By Becoming Their Accountability Partner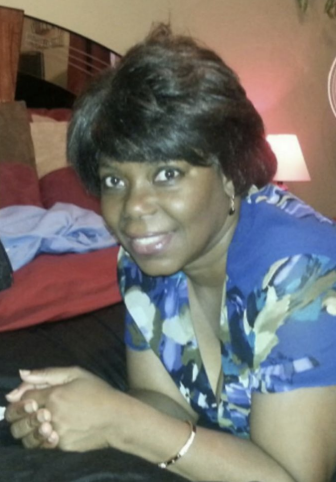 Get the mentorship and inspiration to come up with a business plan, execute it, and achieve business goals. Donna provides her clients with lifelong support until they achieve their mission
The journey towards establishing a successful business is often long, hard, and lonely for most startup businesses and entrepreneurs, but not anymore as Donna Riley cements her reputation as a motivator and accountability partner.
Not only does Donna Riley tell business owners and innovators what to do, but she also digs deep from her wealth of business experience and knowledge while she is at it. Several entrepreneurs have come forward to disclose that with Donna as their accountability partner, they managed to cut-out procrastination and the much-dreaded fear of the unknown and gone ahead to chase down their business goals.
Starting a business can be emotionally draining, psychologically challenging, and physically demanding. Some people lack the courage to initiate a plan let alone start a business. Accountability Partners can offer counseling and mentorship to provide inspiration and encouragement to get entrepreneurs to make a plan and stick to it.
In this time of global health crisis that is affecting the world's economy, what entrepreneurs need most is mentorship and someone that will push them to take that very important step to start something new.
Speaking about her project, Donna Riley, a Registered Nurse, and career advancement expert said "Where there is a will there is a way. Success is not easy without a guide, so plan your success and it will happen. To create a roadmap for future success, you need one on one coaching. As your coach, I would be your facilitator to help you understand and overcome the blocks that are keeping you from achieving those goals in your life. The aim is to give you more satisfaction and to find the right path to reaching your happier self. I will provide you with the tools and resources to help you envision your ideal life commit to a process and begin taking action"
Accountability Partners work with small businesses, startups, entrepreneurs, and individuals who're planning to start a business. They help their client come up with a strategic plan for executing the business until it becomes a success. They also ensure clients have a goal they want to achieve within a time period, from 3 months to 10 years, depending on the plan.
Donna Riley and her team offer a life mentorship to ensure career advancement and business growth for all of their clients. Each client is treated special based on their business needs, goals, capacity, and vision. Everyone is important to them which is why they work so hard to see people start a new career or business and achieve success.
Accountability Partners will be there to give the business owners and career professionals the extra push they need to succeed. Their services are affordable and flexible, as clients can sign up for one on one session for a monthly or yearly fee, depending on their budget and preference.
Facebook: https://www.facebook.com/AccontabilityPartners
Media Contact
Company Name: Accountability partners
Contact Person: Mrs. Donna
Email: Send Email
Country: United States
Website: https://5driley50.wixsite.com/accountabilityp