For those who are not from Trebinje or Serbia, who is Miso Cickovic?
During a recent interview, Miso Cickovic revealed some interesting facts about his passion for luxury and fashion.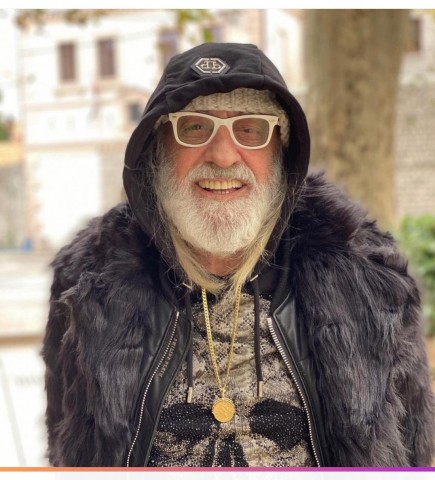 While talking about his backgroud, Miso Cickovic stated:
"I am one of the largest "Casanova" in the Trebinje and Dubrovnik coast. Over 35 girls for the season (over 80% Western Europe and America). In 1976, a girl bought me a brand new car zastava 101, when fico was a term. Let your girls buy you gum too, and it's good. My father graduated from law school in 1953. While my grandfather was in South America and had his own private plane".
Interviewer – "How did your love for fashion come about?"
Miso Cickovic – "From a young age I had an affinity for fashion. In 1965, I was with my parents in Italy, where I took my first Lewis jeans. From that moment on, I wanted to always have the best wardrobe and I had the conditions for that. Fashion has always attracted me and I carry it in my soul".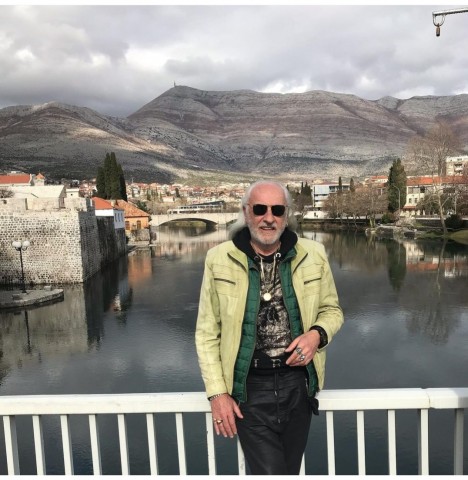 Interviewer – What is the best definition of fashion?
Miso Cickovic – "Fashion goes with the times in which you live and changes constantly. Many say for me that i am bringing fashion to this city. Nikola Tesla was a man beyond his time in science. Although none can compare to Tesla, but what he was in science, I am in the fashion trends in Trebinje, and maybe beyond".
Interviewer – "When and how did you get the nickname Don Michel?"
Miso Cickovic – "Since I was handsome and a great seducer from my youth, they compared me to Don Juan, instead of Zuan they added the label Misel to me. From year to year, as they saw that I did not give up on fashion and that I got better as wine over the years, I rightly earned the nickname don (sir)".
Interviewer – "What are the first fashion trends in this area that you started to wear?"
Miso Cickovic – From the beginning Levis, later Ray ban glasses, Paco Raban, Aramis, Yatagan, Versace … And today only Philipp Plein. Among other things Ray ban glasses (photo-sensitive) I got 1974 from a stewardess who brought them from New York. It was a boom in the Balkans at the time. I've worn them before many movie stars. When lacosta appeared, I had 10-15 t-shirts in my closet at the time. There was a story circulating in the city among the females that don michel closet is bleeding. The crocodiles were killed because he did not feed them.
Interviewer – "Who is your favorite Serbian and who is a foreign designer?"
Miso Cickovic – "I don't have a favorite in the Serbia. The best of the foreign ones are Giovanni Gianni Versace and Philipp Plein".
Interviewer – "How do you get a wardrobe and what does your wardrobe look like?"
Miso Cickovic – "I mostly buy clothes from Italy. 5 closets are full of wardrobes. I'm going to have to free up another room for a new collection".
Interviewer – Which fashion detail should always be worn by a man and which by a woman?
Miso Cickovic – A man should be a real man, and girls bathed dressed and always ready.
Interviewer – Does a man wear a suit or does a suit wear a man?
Miso Cickovic – A suit does not make a man, but what matters is what a man wears in his soul. The suit was just a piece of cloth. And with the most elegant and cheapest suit a man is the same.
Interviewer – Is the hedonistic way of life at odds with spirituality?
Miso Cickovic – "Of course, but nowadays it is a way of life. Once upon a time, ideals were love and sacrifice for your close ones, and today only money and how to satisfy yours pleasures".
Interviewer – "Is fashion in Trebinje followed, how do you comment on the styling of your fellow citizens?"
Miso Cickovic – "Ladies dress pretty well. The girls are among the most handsome in the region and follow fashion. Many are trying to copy me but one is Don Michel".
Interviewer – "What is your favorite social network and why?"
Miso Cickovic – "None of them are dear to me, but it is a necessity and a way of life today. There are only happy moments and exclusive photos on social networks. One would think see how beautiful and enjoyable life is for him.
However, social networks are one big lie. No one will share a picture when he is sad or crying, but only happy moments to brag and let others see his happiness and "envy" him.
At the thick persuasion of some friends, I made Instagram. And these pictures are a legacy to my children when I'm gone. So if I can choose my favorite social network it's instagram".
Interviewer – "What did the virtual world bring us, and what did it take away?"
Miso Cickovic – "Although the virtual world has made it easier to communicate and touch with all parts of the world, it is nothing compared to what it has taken away from us.
He took everything from us and ruined our souls. While children used to be outside and play with their peers, today they spend time with the computer, games and youtubes.
Before You could not be able to make children come home, and today you can't get them out of the house. As one friend of mine would say, "God in heaven, a dollar on earth."
Interviewer – Why should everyone visit Trebinje at least once?
Miso Cickovic – "This is the city of St. Vasilije of Ostrog, Jovan Ducic, Dejan Bodiroga, Nebojsa Glogovac. If I weren't from Trebinje, I would surely be interested to see what kind of city is that who have many famous stars.
I have been to many world capitals. From Paris, Milan, London … I always came back to Trebinje. In the 80's I had a man who works for a travel agency and he offered me charter flights to any world destination for ten days and paid hotel. But, I was not interested in anything, because Trebinje and Dubrovnik are the pearls of the world. Trebinje is one of the sunniest cities in the Balkans with an excellent climate.
Many cultural and historical monuments. Healthy and organic food. Recently, a German television station ranked Trebinje second in the world for pensioners.
I warmly recommend you to stop at least once in Trebinje and see all the sights. This beauty cannot be described in words".
Finally, Miso Cickovic said "I will end with a song by the Red Star: May God make us happy to return the days, celebrate the days of our past."
Long live Serbia … To Tokyo !!
Follow him on Instagram @don-michel_
Media Contact
Contact Person: Miso Cickovic
Email: Send Email
Country: Bosnia and Herzegovina
Website: https://www.instagram.com/don_michel__/