New Wildfire Thriller by Dr. Leighton J Reynolds Gets Behind the Psychodynamics of Serial Arsonists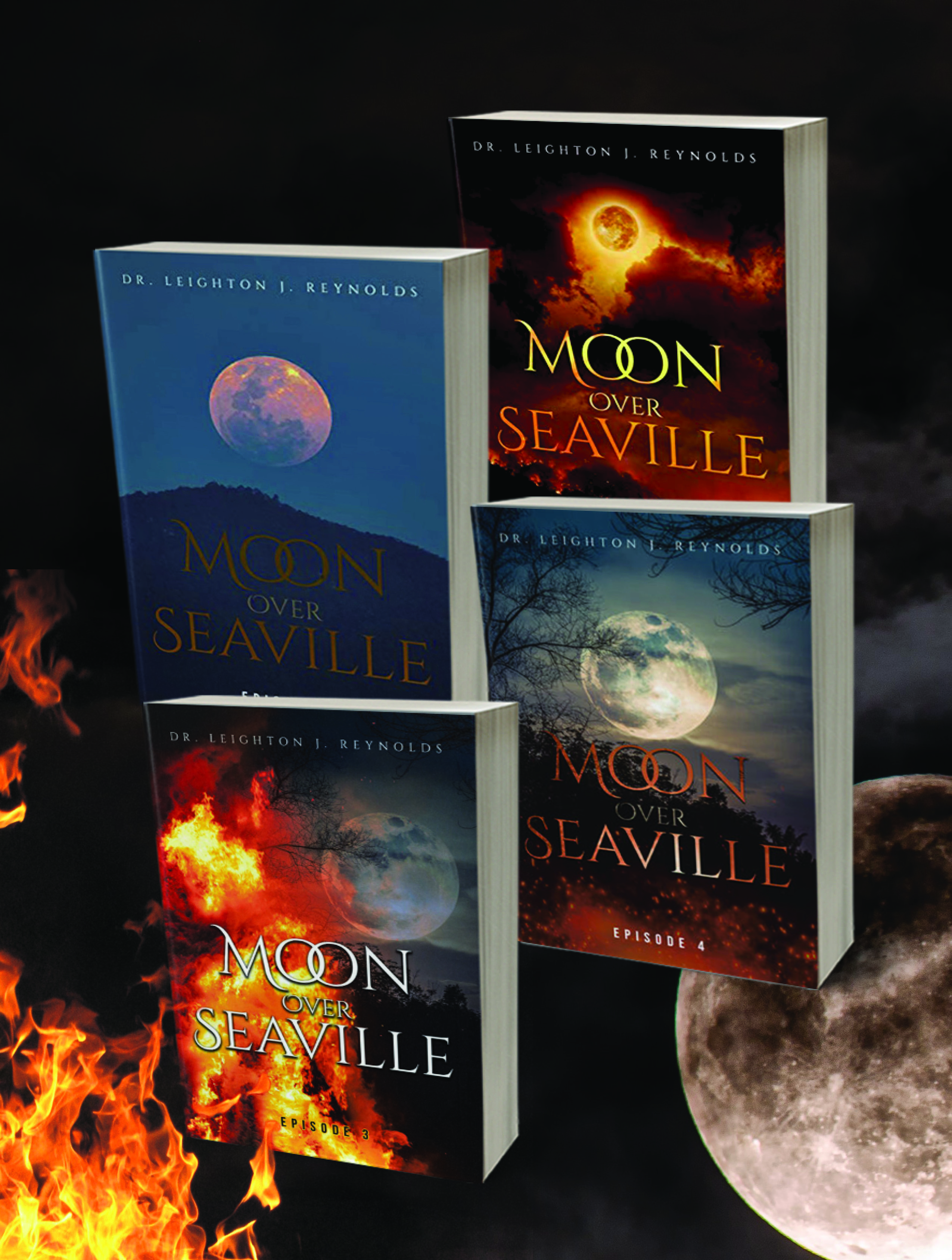 Not all wildfires are borne of nature. Southern California's wildfire country is the setting for this riveting psychological, action, and erotic thriller from author Dr. Leighton J Reynolds, titled "Moon Over Seaville" (4 Episodes). A serial arsonist is on the run, assured that all the evidence is burnt up in the wildfires. One man, Dr. Roger Sterling, however, knows better. "Moon Over Seaville" is a "pedal to the metal" adventure that sends out an important message for the future of mankind and the planet.
The local fire chief, Richard Bradford, is surprised when Dr. Roger Sterling tells him that a serial arsonist can also be caught by following psychological clues, the arsonist's psychodynamics, in the absence of other forensic evidence. For Dr. Sterling, this turns out to be the beginning of a thrilling challenge that also involves his two young children.
"My new novel is about the fundamental struggle between Eros and Thanatos, between the drives of sexuality and life, and the drives towards death and destruction. Fire represents both these drives extremely well!" says Dr. Leighton Reynolds.
The new fiction series comprises four episodes, all inspired by the desire to educate readers on the toll that wildfires are taking worldwide. The story is based on psychoanalytic perspectives and delves deeper into the recesses of the mind for understanding, answers and solutions. The core message of the series is that if the wildfire challenges are not addressed and resolved, planet Earth will continue to face negative and devastating consequences.
"Since I began writing in 2008, the wildfire problems worldwide have only become far worse. The cost in terms of terrible air quality, devastating forest lands, and huge financial costs is staggering," says the author.
The subsequent episodes tackle the question of who benefits from wildfires, how, and why. The answers are revealed in the struggle of Eros and Thanatos, and the dilemma of "13 vs 5" (negative energy in the universe has a force factor of 13, while positive energy in the universe only has a force factor of 5). Other riveting aspects of the plot include the kidnapping of Dr. Sterling's children, the appearance of Lenny The Hit Man, and a host of colorful, local (and suspicious) characters.
"Moon Over Seaville" by Dr. Leighton J Reynolds is available from Amazon, Barnes & Noble, and Independent Bookstores.
Media Contact: www.authorleightonreynolds.com
Media Contact
Company Name: Global Summit House
Contact Person: Anna Reid
Email: Send Email
Country: United States
Website: http://www.authorleightonreynolds.com