DIDWW expands coverage on voice and SMS-enabled numbers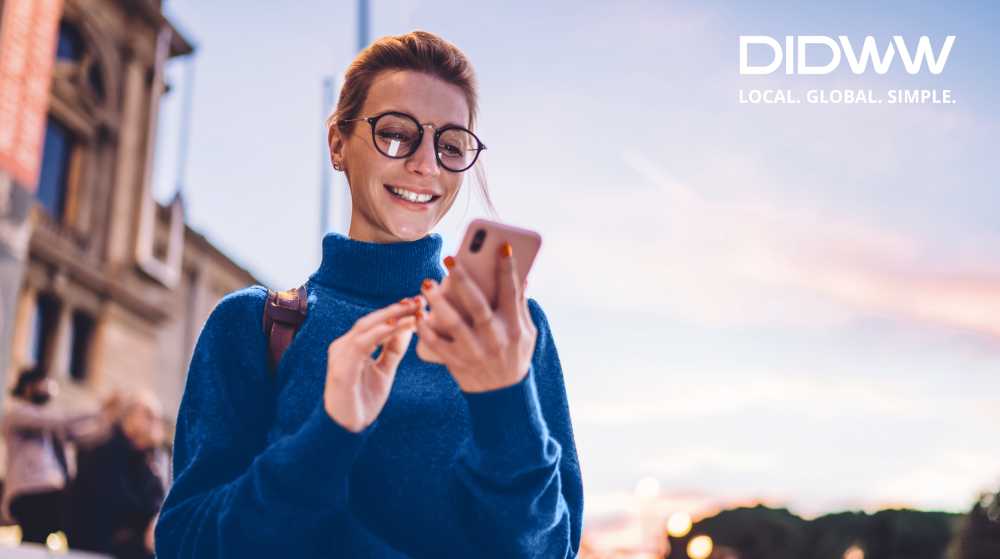 Ireland-based global telecoms operator DIDWW has expanded its popular voice and SMS-enabled virtual phone number service even further. The most recent additions of the Czech Republic and Poland ensure their SMS coverage is now available in 17 countries worldwide. DIDWW users can take full advantage of two-way P2P messaging in all these countries for a variety of retail and business use cases.
DIDWW virtual phone numbers are equipped with both SMS and voice functionality on the same phone number – a feature, which is unique to DIDWW in the cloud communications industry. DIDWW customers are able to make calls, as well as to send and receive text messages from their local, national and mobile SMS-enabled DIDs in selected regions.
In addition, users can also send, configure, manage, and monitor their messages directly via the innovative, self-service DIDWW User Portal or API. For the latest information on DIDWW coverage, visit its News and Updates page.
Tadas Urbietis, Carrier Relations Manager at DIDWW, added, "We always strive to provide our clients with the best possible service and the most extensive coverage. We are delighted to expand our two-way SMS coverage to include the Czech Republic and Poland. Our customers are able to enjoy advanced P2P SMS communication across 17 countries, and we plan to take this even further with the introduction of A2P messaging and new locations later this year."
About DIDWW
DIDWW is a platform for telecommunication professionals with full self-service access and real-time provisioning, APIs and all the necessary building blocks for achieving the ultimate control over voice and SMS services.
The company offers the largest fully compliant international coverage of local, national, mobile, toll-free voice and SMS-enabled virtual phone numbers, two-way local and global SIP trunks, access to local emergency services, flexible capacity options, free global number portability, a number selection tool, and more.
DIDWW delivers premium quality services to thousands of operators worldwide through a private and fully geo-redundant network with mission-critical reliability and guaranteed SLAs. Their customers enjoy advanced solutions coupled with a unique service experience and superior value, all driven by a highly motivated team of professionals.
Media Contact
Company Name: DIDWW
Contact Person: Vilija Simkiene, Marketing Department
Email: Send Email
Phone: +1 (212) 461 1854
Country: Ireland
Website: http://www.didww.com/