United Support Animals Helps Service Animal & ESA Owners Navigate Through the New Airline Policies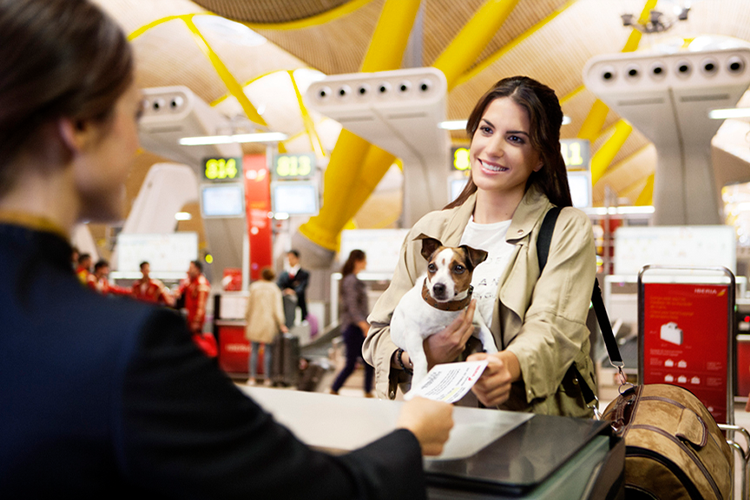 For many, these new rules are stressful and can produce a wide array of emotions. Anger, sadness, anxiety, and frustration can be overwhelming for those with disabilities and mental illness who need their ESAs by their side. All of these emotions are valid and understandable, and we at United Support Animals are working round the clock to help ESA parents be with their pets all the time.
– Anthony H, General Manager
The U.S Department of Transportation has set new laws ruling out ESAs from the umbrella of service animals, causing distress among ESA owners as airlines can now restrict their travel.
Animals have always been humans' glimmer of hope and happiness when life gets tough. This is why people going through mental illnesses find relief in the company of emotional support animals. However, in today's fast-paced world, laws change in a blink of an eye, and that's what's happened to ESA flight rules. The U.S. DOT has recently rolled out new regulations giving airlines the liberty to decide whether a pet belongs to the category of ESAs or not. This can cause a great deal of frustration among people flying with their furry friends. However, United Support Animals, an official emotional support animal registry, is helping people enjoy the company of their ESA whenever they travel.
With the new set of rules announced by the U.S DOT, emotional support animals are no longer considered service animals. This means that even though service animals can be taken on a flight, ESAs will no longer have this luxury. Service animals also include psychiatric service dogs, which are trained to help people with anxiety, PTSD, and other disabilities. This comes as stressful news to ESA owners who need their ESAs by their side to cope with stress, anxiety, and depression, which is totally understandable.
Although many airlines are now not accepting ESAs on-board, having an ESA letter can still help people get their pet a spot on some airlines free of charge. United Support Animals assists pet parents with ESA registration required to take their pets on a flight.
Furthermore, the number of service animals allowed per person has also been slashed in half. Plus, necessary paperwork must be filed 48 hours prior to the flight as well. Moreover, registration paperwork for the service animal must be shown at the departure gate with a therapist's letter, DOT service animal form, and airline form signed by the therapist.
These new rules are causing a lot of frustration among people with service animals and ESAs. However, United Support Animals is here to help everyone enjoy the company of their furry friends. Their emotional support animal (ESA) and Psychiatric service dogs (PSD) letters, acquired after thorough psych evaluation by a therapist, can be used for traveling and housing. Plus, these letters are widely accepted by airlines amid the implementation of these new laws.
Lastly, there's something else that ESA owners need to pay attention to; the renewal of their ESA letter at least once a year. This will ensure that they are allowed to keep their ESA at home and also travel worry-free.
To learn more about United Support Animals or to get an ESA Letter at 50% OFF today, feel free to visit their website www.unitedsupportanimals.org or call them at 800-918-3151.
About United Support Animals:
They are a group of animal lovers who care about people's emotional health and have put together a time-tested process for helping animal owners. The team at the USA helps people in many ways. They have a Network of licensed Mental Health Professionals and Medical Doctors across the United States who provide their members and customers with legal emotional support animal documentation via the most efficient and straightforward customer-friendly process.
United Support Animals advocates for pet owners like you, 24-7, 365! Get your official ESA registration today.
Media Contact
Company Name: United Support Animals
Contact Person: Anthony H, General Manager
Email: Send Email
Phone: (800) 918-3151
Address:6781 W Sunrise Blvd.
City: Plantation
State: Florida
Country: United States
Website: www.unitedsupportanimals.org