Otanic, a Premium Cosmetics Brand from Natural Ingredients, Launches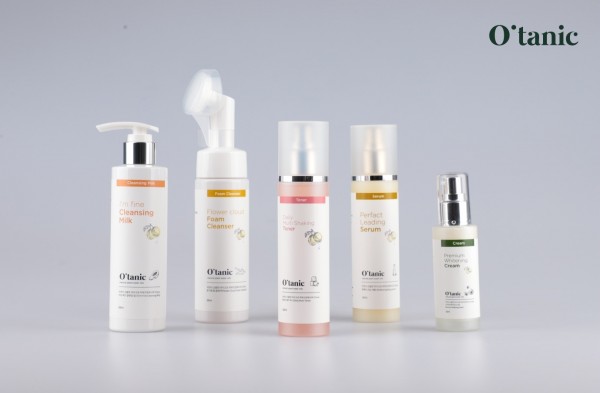 JMedicos and JLB, which specialize in producing cosmetics made from natural ingredients, announced that they have launched premium natural cosmetics brand called 'Otanic'.
Otanic develops and produces fundamental care products such as toners, serums and creams using plum extract and natural vegetable ester oils, and cleansing products such as cleansing milk, foam cleanser, and shampoo, focusing on restoring damaged and tired skin. As a hypoallergenic cosmetic for sensitive skin, it has been loved and trusted by consumers.
Otanic's products are 100% natural-derived products that do not contain synthetic surfactants, artificial preservatives, artificial colors or artificial fragrances, and are suitable for sensitive skin and delicate skin due to low irritation.
Especially, the natural vegetable ester oil, the base material of Otanic, is a natural oil that is environmentally and safely aged in a short time by adding natural enzymes to the vegetable oil. According to the official of the company, it has less molecular structure and improves the penetration and cleansing power of active ingredients when applied to the skin.
In addition, it uses plum extract to gently dissolve dead skin cells without irritation with the natural AHA ingredients of plums, helping to improve skin texture. Plums are known to have an excellent effect on skin care as they contain rich vitamins and citric acid.
On the other hand, Otanic is produced immediately upon order, so that natural ingredients can be used in a fresher manner, and the opening date of each product container is written down, which makes it stand out.
An official from Otanic said, "I hope that 99% safe skin care through Otani's natural cosmetics will bring back natural skin health and improve skin barriers."
Media Contact
Company Name: JLB Co., Ltd.
Contact Person: Mr. Jang sang keun
Email: Send Email
Phone: +82 70 4296 0785
Country: South Korea
Website: https://www.otanic.co.kr