CEO of Barone Enterprise, Laura Barone Breaks into Competitive Online Trading Field with Panache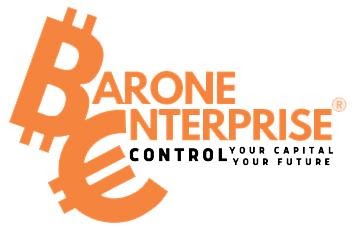 February 16, 2021 – Online trading is a highly competitive industry, and the rise of women is a welcome step towards equality. Laura Barone, the founder of Barone Enterprise, is among the first female CEOs of an online trading company to enter the industry. Laura is the leader of the new financial services company, Barone Enterprise, the venture dedicated to offering automated online trading services.
Carrying a vast experience, Laura Barone is breaking the glass ceiling in the online trading sector. A thorough professional, she is also setting new benchmarks and launching pioneering services in the financial sector.
"I am looking forward to this new stage. I had a vision in my mind of what I wanted, and that's how Barone Enterprise was born, with a lot of effort and involvement," says Laura.
At 20, Laura became one of the youngest women to run a bank in Canada. She acquired a good knowledge of online trading, and years later, became the chief personnel manager of an online trading company. Her professional experience has always been linked to investment and finance.
Laura admits that holding this position, being a woman, "was difficult." Taking on the challenge head-on, she went one step further and created her own company in a male-dominated sector, thus increasing her merit and strengthening her professional image. As the CEO in a highly competitive sector, Laura is a reference for other women in the world.
"I have learned a lot of knowledge in recent years, and I want to apply it to Barone Enterprise," says Laura. Her global experience, such as that gained from working in Canada and Europe, sets her apart from others. Her next destination, due to Barone Enterprise, will be in Dubai. Among her other skills, Laura holds a degree in psychology and speaks English, Italian, and Spanish. She learned fluent Spanish in just five years while living in Spain.
Barone Enterprise is made up of expert staff in the field of online trading. Laura is surrounded by a great team, which is already working on its objectives. "My team of developers has been in charge of applying the idea I had in my mind. I explained my vision to them and they shared it," says Laura. Barone Enterprise will be launching its products and services starting February.
For more information, please visit https://baroneenterprise.io/ or contact: [email protected]
Media Contact
Company Name: Barone Enterprise
Contact Person: Media Relations
Email: Send Email
Address:Dubai Silicon Oasis, DDP, Building A2
City: Dubai
Country: United Arab Emirates
Website: https://baroneenterprise.io/