Medulloblastoma Pipeline, Clinical Trials and Emerging Therapy Assessment by DelveInsight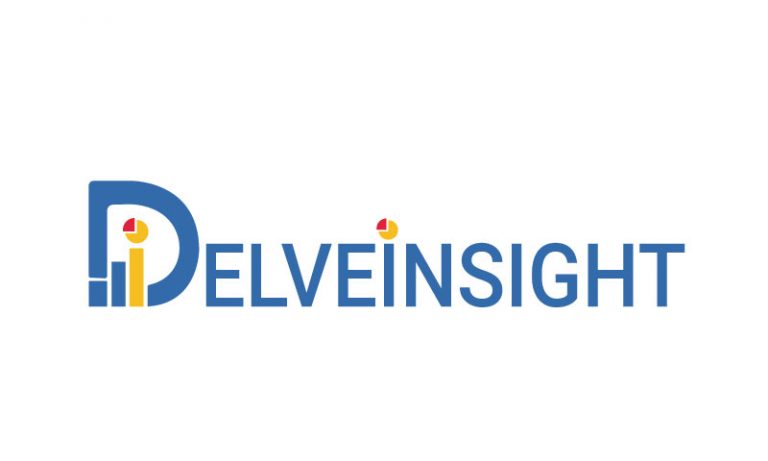 DelveInsight has launched a new report on Medulloblastoma Pipeline
Medulloblastoma is classified as a primitive neuroectodermal tumor, typically occurring in the cerebellar vermis which is located in the posterior fossa of the skull. This tumor accounts for 40% of those arising from the posterior fossa.
Request for free sample copy– https://www.delveinsight.com/sample-request/medulloblastoma-pipeline-insight
Medulloblastoma Pipelineanalysis across different stages of development (Phase III and Phase II), different emerging trends and comparative analysis of Medulloblastoma Pipelineproducts with detailed clinical profiles, key cross -competition, launch date along with product development activities.
Medulloblastoma Pipeline
The current emerging landscape is limited for Medulloblastoma, mainly comprising of Phase II and Phase I candidate drugs. The key players for phase I and II clinical development are Y-mAbs Therapeutics, Eli Lilly, Bayer, Celegene, and others. However, during upcoming periods, many pharma players are likely to expand their pipeline for Medulloblastoma owing to extensive research on the effects of the crosstalk of intersecting pathways on Medulloblastoma tumorigenesis.
Emerging drugs included in the report
177Lu-omburtamab-DTPA: Y-mAbs Therapeutics
Nifurtimox: Bayer
Medulloblastoma Treatment
Initially, patients need to be checked for increased intracranial pressure, which if present, needs to be controlled either by medication (e.g. steroids) or by neurosurgical drainage (e.g. external drainage). The postoperative treatment depends on age, histological and molecular subgroup, and result of staging assessments (cranial and spinal MRI, assessment of lumbar cerebrospinal fluid if lumbar puncture is not contraindicated). In children older than 3-5 years, combinations of chemotherapy and craniospinal irradiation are applied. In younger children, brain sparing
Medulloblastoma Symptoms
The symptoms of medulloblastoma usually result from increased pressure within the skull (intracranial pressure). Many infants and children develop papilledema, a condition in which the optic nerve swells because of increased intracranial pressure. Additional symptoms may include irritability, increased head size, and paralysis (paresis) of the muscles that help control eye movements (extraocular muscles).
Medulloblastoma Report Scope
The Medulloblastoma report provides an overview of therapeutic pipeline activity and therapeutic assessment of the products by development stage, product type, route of administration, molecule type, and MOA type for Medulloblastoma across the complete product development cycle, including all clinical and nonclinical stages.
It comprises of detailed profiles of Medulloblastoma therapeutic products with key coverage of developmental activities, including technology, collaborations, licensing, mergers and acquisition, funding, designations and other product-related details
Detailed Medulloblastoma research and development progress and trial details, results wherever available, are also included in the pipeline study.
Coverage of dormant and discontinued pipeline projects along with the reasons if available across Medulloblastoma.
Request for free sample copy- https://www.delveinsight.com/sample-request/medulloblastoma-pipeline-insight
Table of content
1. Report Introduction
2. Medulloblastoma
3. Medulloblastoma Current Treatment Patterns
4. Medulloblastoma – DelveInsight's Analytical Perspective
5. Therapeutic Assessment
6. Medulloblastoma Late Stage Products (Phase-III)
7. Medulloblastoma Mid Stage Products (Phase-II)
8. Early Stage Products (Phase-I)
9. Pre-clinical Products and Discovery Stage Products
10. Inactive Products
11. Dormant Products
12. Medulloblastoma Discontinued Products
13. Medulloblastoma Product Profiles
14. Medulloblastoma Key Companies
15. Medulloblastoma Key Products
16. Dormant and Discontinued Products
17. Medulloblastoma Unmet Needs
18. Medulloblastoma Future Perspectives
19. Medulloblastoma Analyst Review
20. Appendix
21. Report Methodology
Related Reports
Media Contact
Company Name: DelveInsight Business Research LLP
Contact Person: Yash Bhardwaj
Email: Send Email
Phone: +919650213330
Address:304 S. Jones Blvd #2432
City: Las Vegas
State: NV
Country: United States
Website: https://www.delveinsight.com/