Exclusive Interview with Fashion & Celebrity Photographer Ryan West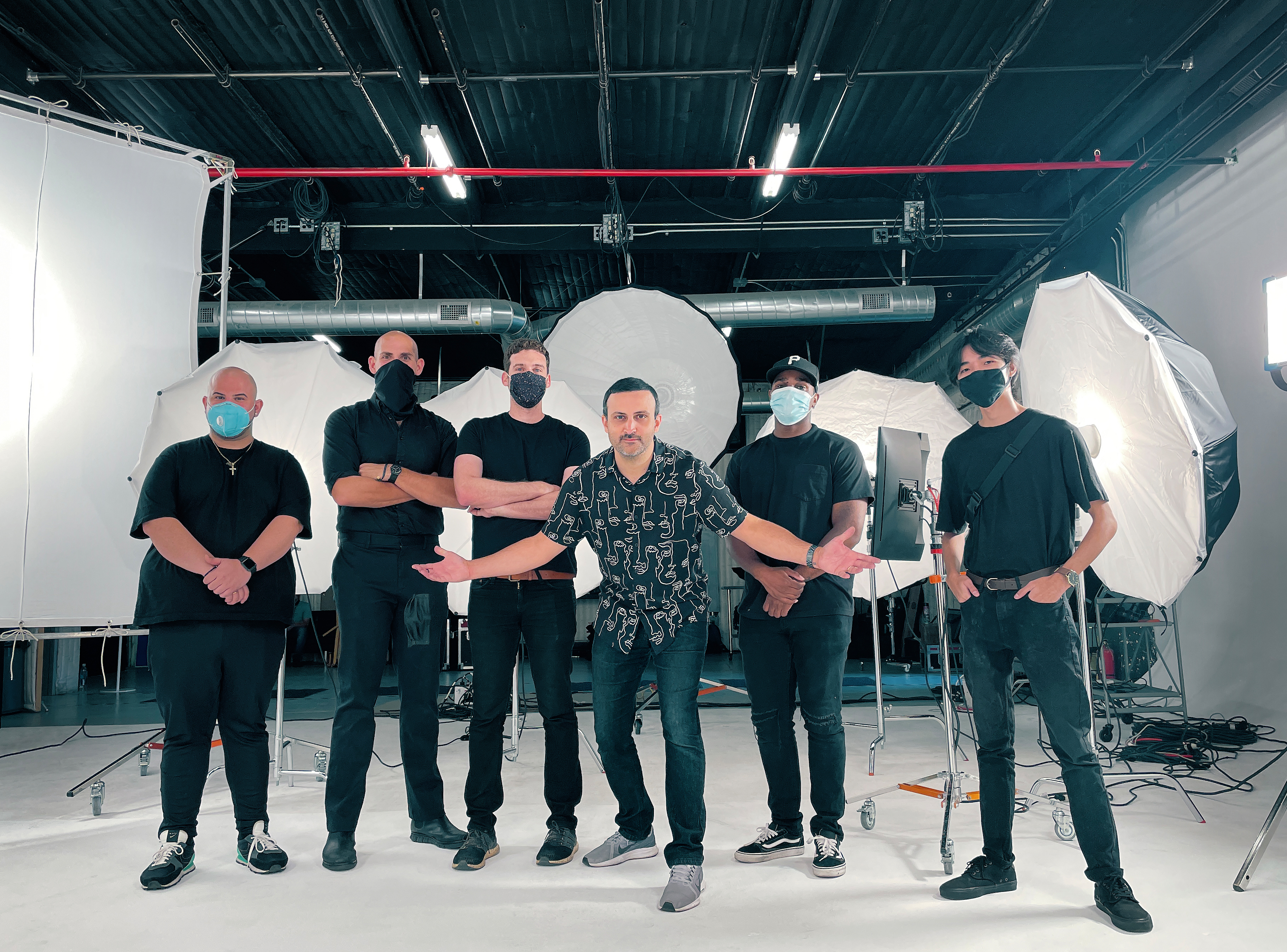 Today we'd like to introduce you to Ryan West.
It's an honor to speak with you today. Why don't you give us some details about you and your story. How did you get to where you are today?
No problem, I'm originally from Vancouver, Canada where I obtained my Business degree and worked in finance for a number of years all while producing music on the side and doing a weekly hip-hop show. Eventually, after a bad break up I decided to pick up a DSLR camera and take the summer off from relationships and just sort of focus on myself which included diving really deep into photography. I would definitely say it became an obsession.
At some point, I just decided to go for it and quit my finance job and see if I could make a living doing music and photography. I felt like I got my first good sign when a couple weeks later I got a call from a good friend and was asked to go across Canada as a DJ as part of the Warren G tour, which led me to also to go on other tours with Bone Thugs N Harmony and Machine Gun Kelly. It was pretty surreal, but at the same time my photography was also taking off and I just felt more of a connection with it so I decided to focus on that.
I caught a bit of a break when I moved temporarily to New York and ended up doing an internship with Alexi Lubomirksi who as you probably know photographed the royal engagement and wedding photos and also shoots regularly for Harper's Bazaar and many other prestigious outlets.
After that, I was pretty determined to move to New York permanently but around that time my good musician friend had asked if I wanted to join him and head to LA as he wanted to check out the music scene there. I said sure, but there was no way I was moving there but I'll come to support. I figured I'd spend a couple months in LA and then move to NY.
However, when I came to LA a lot of things fell into place. I landed a great denim account literally a week or two after coming here, which I took as my second good sign, as I had just finished reading the Alchemist which basically says life will often give you a quick shot of success to point you in the right direction but then typically you'll need to work hard to keep it going, and that has definitely been the case.
Being a freelancer, you have to be patient, work hard, and understand that you are running a business. There are no real days off. But I wouldn't have it any other way. I feel very lucky and honored to be doing what I get to do.
I'm sure your success has not come easily. What challenges have you had to overcome along the way?
I wouldn't say it's been super smooth but it has definitely been on an upward trajectory. Success, however you define it, usually has some bumps and curves along the way. Like anything artistic where you want to get paid, you will usually go through a lot of rejection, and that can be challenging, but it's just part of the process.
Also moving from a steady 9-5 career to a freelance career you have to be ready for variances in income. Again, that's why having a clear understanding of business and budgeting is quite important.
Let's talk about the work you do. Why should someone work with you over the competition?
I take great care in the service I provide and the images I create for my clients. I am constantly trying out new methods and experimenting with different ideas. In the high-end luxury market in which I work there is no room for error, every shoot must be a success. Although demanding I do tend to strive in this environment. Being comfortable with ambiguity and dealing with pressure was a prerequisite in my early days in Finance, and as such this has helped me immensely in my current endeavors.
What's your best piece of advice for readers who desire to find success in their life?
Well, first you have to define what that means to you. I think a lot of people equate success to mean money. I think money is more of a byproduct of being successful at what you want to do. Three books come to mind that have helped me define my success and help me get there. Those books are Think and Grow Rich, Psycho-Cybernetics, and The Alchemist.
Speaking of success, what does the word mean to you?
Health, wealth and love. Being fit to enjoy life, making money doing what I love, and being in a healthy and committed relationship. I am lucky to have all three.
Finally, how can people connect with you if they want to learn more?
Please visit: http://www.ryanwestphoto.com/
Instagram: @ryanwestphoto
Media Contact
Company Name: Ryan West
Contact Person: Media Relations
Email: Send Email
Country: United States
Website: http://www.ryanwestphoto.com/