SPDConcepts Is Set To Start Their #15 Car And Cash Giveaway From Feb 17 To Mar 30, 2020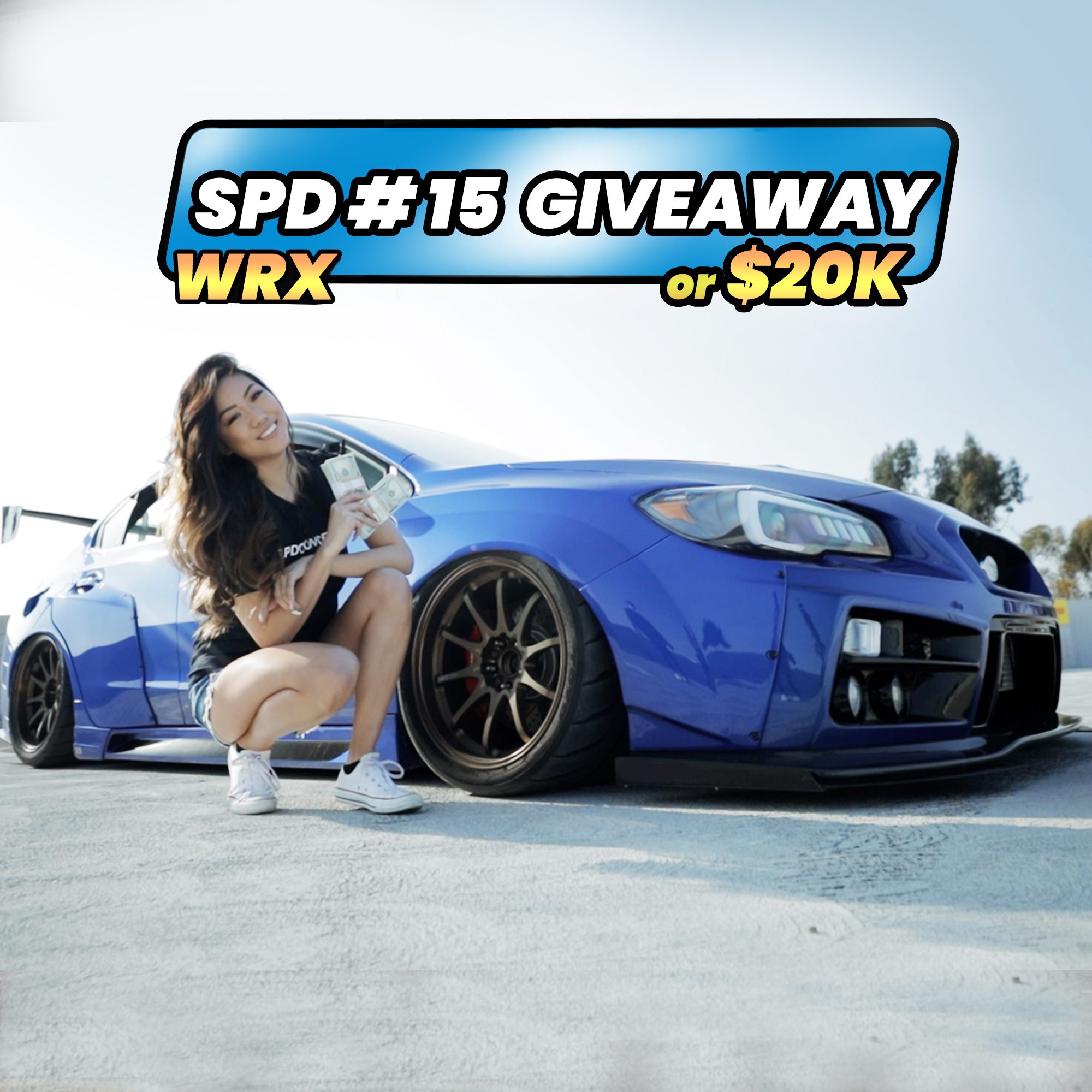 SPDConcepts is set to start their #15 car and cash giveaway from Feb 17, 2021, and end the giveaway on Mar 30, 2021. The lucky winner will get a blue Super Charger Subaru WRX and $5k Cash!
SPDConcepts has already given out 14 different cash and car giveaways over the past few years, all featuring Subaru, Toyota, and BMW. This month's dream car giveaway is the blue Super Charger Subaru WRX and $5k Cash to the next winner.
To be the winner of this giveaway, it only takes one lucky order from their online store, www.SPDconcepts.com. Customers can purchase one product, including stickers for cars, apparel, headwears, car accessories, random mystery boxes, and car parts.
Dustin Lee said, "For Every $1 customer Spent, they will get 10 to 100 Automatic Entries into our Car and Cash Giveaway. For Example, if a customer purchased a $10 item, they will receive up to 1000x entries." All entries are automatically tracked within the online store. Customers can check how many entries they received by visiting "My Account" and clicking the 'View My Entries' hyperlink. However, customers must have an account to view entries.
To choose the winner, SPDConcepts sends all entries to its federally compliant and regulated sweepstakes company that will conduct the randomized drawing once the giveaway ended. They will then enter all the entries received and conduct the drawing on a sophisticated computer-randomizer. This process takes about 5-6 business days. Once the winner is randomly drawn, the winner will be contacted either by phone or email. So keep a lookout for that notification when the giveaway ended!
About the company:
SPDConcepts is a team of car enthusiasts that loves everything about CARS. We talk, think, and even dream about cars. We are so passionate about cars that we decided to share with car enthusiasts! We are dedicated to making one extremely lucky person's to own their dream car and extra Cash! We share this opportunity with anyone willing to make their dream happen. We strive towards providing excellent products that you absolutely can't find anywhere else.
Media Contact
Company Name: SPDConcepts
Contact Person: Dustin Lee
Email: Send Email
Phone: 626-636-3142
Country: United States
Website: spdconcepts.com