Different materials and properties of car floor mats have different washing methods.
The hardness of washing is also different, the car mats now are normally with these different materials: carpet, rubber car mats, PVC car mats, and TPE/TPR car mats.
Let's explain what's the difference in the washing method of the car mats:
Car carpet: most car shop will give a carpet with the car when someone buys it, it'll good fit the cars, and it looks beautiful at first, but after a few months, it will get dirty, and it's hard to clean very clearly, it's not waterproof, and the buyer need to wait it's dry to put it back to the car, it's really not easy to do it.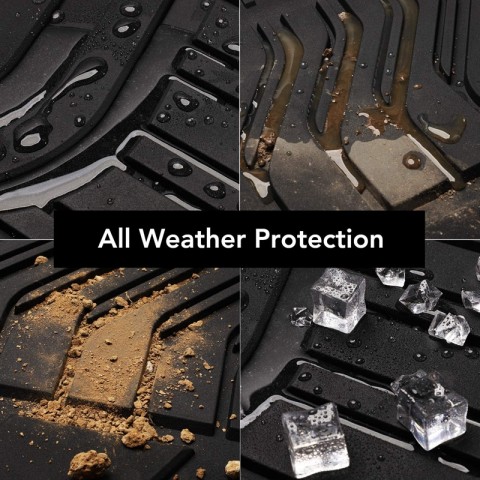 5D PVC Leather custom car floor mats, It's been popular for years, because the leather looks like luxury car mats, It's favorite by car owners in the past years.it's cut and sewed with the car models, so it's also perfectly fit the car and it can produce in low MOQ, it's just cut by machine and sewed by worker, all the car mats factory can produce all the car models. But the PVC leather car mats are easy to give off some poisonous smell in summer heat,and they will break up after washing it some times. So few people use it now.
Rubber car mats, its greatest advantage is the low price and can cut them to fit car, but this material is not environmentally friendly, and after you use it some months, it will crack, sticky, hardened, softened, powder, discolored, moldy, it will look dirty. So don't suggest use this material car floor mat now.
The new environmental protection material TPE, TPR are widely used in car floor mats. And it has no smell at high temperature, recyclable, anti-slip, wear-resistant, waterproof characteristics. Because TPE material no needs an additive agent.
And TPE car mats is 3D design, it has texture on the surface will improve friction force and the surrounding high side can prevent water stains side leakage, protect the car inside. The defect of the TPE car mats is it needs to develop a mold for each different car, it will take a long time and cost much to develop it. If can find the car mats need in TPE material in the market, don't hesitate to order it, will surely sell it very well.
Above all, the TPE and TPR car mats are easy to clean and most suitable for the families have children, it's no harmless to the health.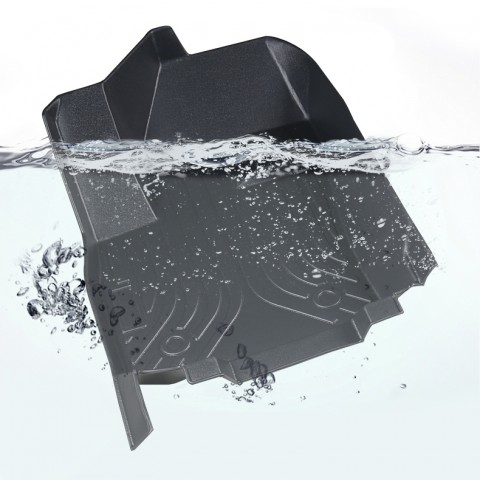 TPE car mats are the easiest clean car mats.
Media Contact
Company Name: Shaoxing Huawo Auto Parts Co., Ltd.
Email: Send Email
Phone: +8613587358536
Country: China
Website: https://www.chinafootmats.com/