Mastra solar water pump system is a blessing to small farmers in remote areas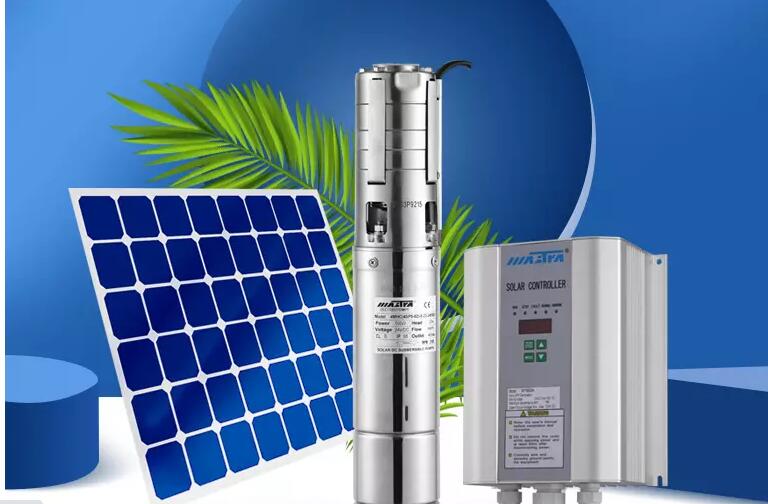 Mastra solar water pump system is a leading product in the international market. It comes equipped with the latest technology to offer a more sustainable solution for irrigation and household water issues at almost zero operational cost. It is a revolutionary machine and best suited for remote areas where either the grid power supply is missing or else the metered electricity is unaffordable for small and poor farmers.
The solar water pump system is highly energy-efficient and submersible pumpset to match the requirements of pumping applications like sprinkler irrigation, drip irrigation and water supply. It is uniquely built to function even under low sun intensity and rainy season.
With the growing concern about climate change and carbon emissions, all countries have made commitments internationally to work in the development of clean energy sources. The Mastra solar power pump system reduces agricultural emissions and it is a blessing to small and poor farmers.
Driven by a DC motor, the solar water pump system draws water from rivers or wells and thereafter pours the water into an irrigation system, storage tank or reservoir. It comes with a speed regulating range to serve wide applications. It facilitates changing water flow rate and working time as well.
The solar water pump system is built using high temperature resistant pure copper wire to make it suitable for continuous work over a longer period and a brushless motor for low noise, low maintenance and long life. It is an innovative product and designed to help small farmers to improve their agricultural productivity and as an aftermath the profitability as well.
The multi-purpose solar water pump generates energy from the radiated solar panel and battery bank. It is capable of pumping enough water to irrigate small or medium-sized farmland, support livestock or fulfills household water needs like cleaning, cooking and drinking.
According to a report, the solar water pump market in 2019 was valued at $1.21 billion and by 2027 the projection is over $2 billion.
About 40 percent of the world population relies on agriculture and farm produce is their main source of income. Getting access to water is an ongoing struggle for many and the solar water pump provides a cost-effective future for farmers all around the world.
The main components in a solar water pump system include an electric motor, a photo voltaic array and a pump.
Solar water pumps are easy to transport as well as relocate. It is a must-have for regions with plenty of groundwater and sunny days. Price is a key differentiator and hence the product offered is economically and competitively priced.
The solar water pump is capable of transforming lives and many farmers have started reducing dependency on expensive diesel fuel.
About the Company
Guangdong Ruirong Pump Industry Co., Ltd. is a large-scale high-tech enterprise in China and specializes in the development of submersible motors and pumps. Over the years it has earned various awards and titles like Guangdong Innovative Enterprise, Guangdong Famous Export Enterprise and National High-Tech Enterprise.
The company is a trusted name in the solar water pump industry and has a big production as well as a good export base for high-quality submersible pumps. It markets revolutionary products in over 80 countries including America, Europe, Africa, Asia and the Middle East.
Media Contact
Company Name: Guangdong Ruirong Pump Industry Co., Ltd.
Contact Person: Media Relations
Email: Send Email
Phone: +86-0750-3656919
Address:No.22, North 3rd Road, Duruan Town
City: Jiangmen
State: Guangdong
Country: China
Website: https://www.mastrapump.com/