Sid Gandotra Named Manhattan's Top 20 Rental Agent of the Month for February 2021
He's getting recognition for years of commitment to customer satisfaction and happiness
New York, NY – Sid Gandotra, Licensed Real Estate Salesperson with Corcoran Group in NYC, has been named Manhattan's Top 20 Rental Agent of the Month for February 2021. With almost 4 years of experience, the licensed agent has helped individuals rent and acquire the property of their dreams.
Sid Gandotra, along with 19 other real estate professionals at his firm were selected for this honorable recognition because of their creativity, professionalism, and commitment to customer satisfaction.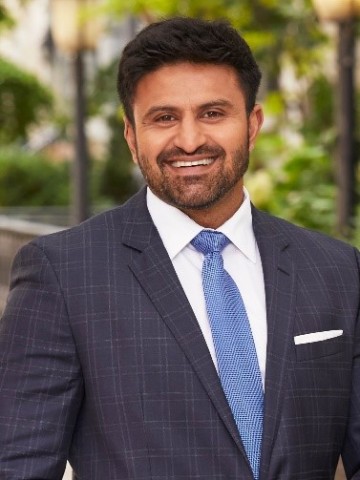 Sid Gandotra
Working as a licensed real estate agent for The Corcoran Group is the turning point in his career. He's determined to continue breaking records and reaching new heights in his career, as he helps more clients achieve their goals throughout this year.
Representing US and international customers, Sid's worldly perspective and appreciation of cultural diversity fuels his genuine interest in helping people from near or far find a place that 'feels like home'. Bringing a unique hands-on approach to the client service experience, Sid makes himself readily available to meet his client's needs, and ensure a smooth, informative process with the thorough guidance he provides.
Sid commits entirely to the happiness and success of his clients, and that is not a coincidence. Before venturing into the real estate profession, he made up his mind to use all the resources and skills he has to help clients get the best deals. That's why he keeps getting recognition and praises from every corner, for his genius approach and ability to strike good deals.
The secret to Sid's success is his passion for real estate, strong work ethic, savvy negotiating and a never give up attitude, all of which makes him a pleasure to work with. He builds relationships and makes use of the latest technology to his advantage. He's a reliable and trustworthy rental agent that his colleagues, friends, and family are proud of any day.
Media Contact
Contact Person: Sid Gandotra
Email: Send Email
Country: United States
Website: https://www.corcoran.com/nyc-real-estate/agents/chelsea-flatiron/sid-gandotra/23340