Florida Open For Business With Luxury Properties Close To Disney With A Discount
Ideal Homes International, the largest privately-owned real estate company in Europe, sets to launch properties with a 10 percent discount in Florida in April. Due to the great weather, low tax rate, open green space, and proximity to some of the best parks in the world, migration to Florida is on the high. Ideal Homes is taking advantage of this opportunity to develop several units in a resort-type space. The units in the resort range from one to three bedrooms with a spa, swimming pools, water park in the back, lazy river, 4 restaurants and a bar. Apart from being 6 miles away from Disney Land, the resort will offer free shows. In addition to the comfort and luxury the resort brings, it is fully managed and property owners can make a return on their money when they are not there. The launch which goes live from the resort on the 5th of April will have team, staff, mortgage broker and property management present.

Established in 2012, Ideal Homes International has quickly become the leading Real Estate Services firm in the Algarve due to its Founders' knowledge and expertise in the area, having worked for several years in the International Property sector, both in Portugal and worldwide. With over ten years of hands-on experience, Ideal Homes International offers property quality guarantee. The real estate company prides itself in offering a friendly personal service since they are very concerned about pleasant customer service and satisfaction. They are able to find homes that suit clients' needs whether it is a second home, an investment or a future primary home. Again, with their reach, they have contacts for reliable furniture suppliers, gardeners and any house staff that will be needed to personalize any property purchased.

Run by a team of over 20 top caliber individuals and as a fully licensed Real Estate Agency, Ideal Homes International has a complete range of services under one roof. They do not only arrange bespoke property viewing experiences, they help with the legal and financial processes. They are also generous with help and advice. The agency's After Sales Team can help with anything including checking posts to a full rental management service. According to Tracie S, 'I bought my first property through Ideal Homes and the whole process went through perfectly. I have since bought another property with them. Not just the purchasing went well, but I now rent out both properties through Ideal Homes and am so pleased with all my dealings with them. I am very pleased with all my dealings I have had with the team.'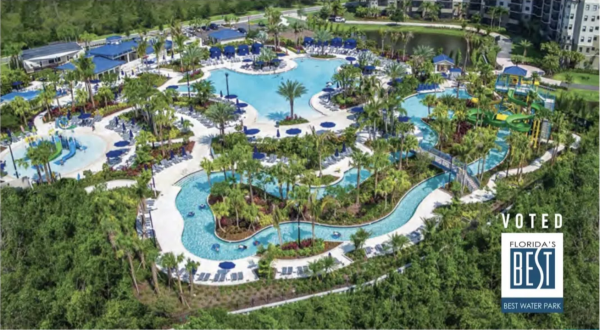 Speaking on the property deal about to go live, Chris White of Ideal Homes International is of the opinion that, 'The property market in Florida is booming and to be able to negotiate a deal with 10 percent discount is unheard off.'
Media Contact
Company Name: Ideal Homes International
Contact Person: Chris White
Email: Send Email
Address:Urb Vila Sol, Lote E, Lojas 1, 2 e 3, 8125-307
City: Quarteira
State: Faro
Country: United States
Website: https://www.idealhomesinternational.com/