Mrs. USA Latina Laura Hidalgo Wins First Place at the Prestigious Mrs. Gold of the Seas Beauty Pageant
The 2021 Mrs. Gold of the Seas Beauty Pageant was held amidst fierce competition and Mrs. USA Latina has been declared the winner which allows her to contest for the Mrs. Universe title in Korea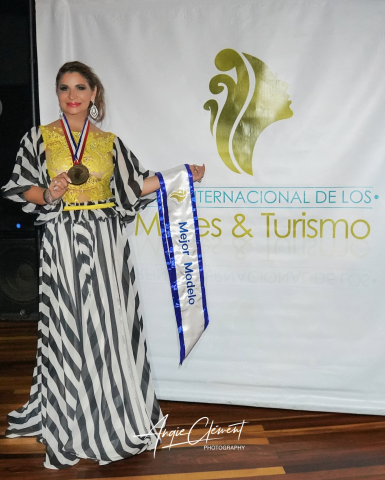 Businesswoman, Mother, and Mrs. USA Latina, Laura Hidalgo has continued to inspire awe in all and sundry while motivating women to be the best they can be. In August 2021, the 2021 Mrs. Gold of the Seas Beauty Pageant was held and Mrs. USA Latina extended her influence by winning the beauty pageant. The Señora Oro De Los Mares 2021 was fiercely contested for and Laura Hidalgo wasn't just the winner, the San Diego-based model also won the awards of best designer and best model.
By winning the Mrs. Gold of the Seas Beauty Pageant, Mrs. USA Latina will be competing in South Korea for the Mrs. Universe title later this year. "I have been given the privilege to represent Latin women's empowerment," said Laura Hidalgo. "After this experience, I recommend women to experience platforms like Latina USA, because it gives the opportunity to find the woman which sometimes is left behind, due to responsibilities. And we hide this part, forget this woman. When you are a child you are a princess, when you grow up, we've gone from princess to Cinderella. Women need to rescue this princess inside."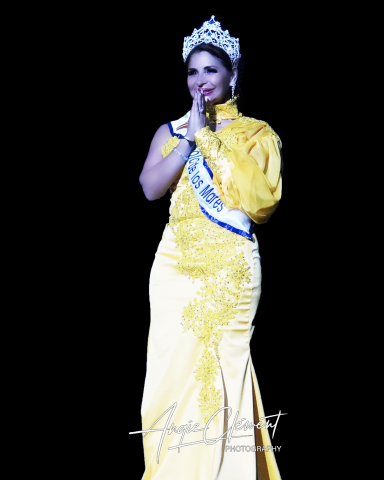 Recently, Laura Hidalgo was appointed Ambassador of the Altruistic Association "Transforme Project" through which she will work to generate activities in support of low-income women and those in a state of depression due to different circumstances such as domestic violence, abuse, racism due to their migrant status. Through her office as Ambassador of the Altruistic Association, Laura will ensure Latin women receive psychological and emotional help that allows them to overcome their vulnerable living condition through their growth and the stipulation of their emotional intelligence. The Altruistic Group was created in favor of women who have lost their self-esteem and is directed by its President Priscilla Amezcua.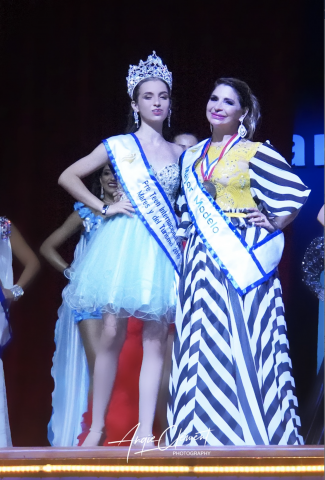 Connect with Laura Hidalgo on Facebook or send an email to [email protected] for bookings and inquiries.
About Laura Hidalgo
Laura Hidalgo is a businesswoman and mother of 4. She was born in Mexico City but has resided in San Diego, California, for over two decades. Laura is a firm believer in women's empowerment as it allows her to visualize sharing her experience with many women to motivate them to live their dream as it has been for her.
Media Contact
Company Name: Sra Latino USA
Contact Person: Laura Hidalgo
Email: Send Email
Phone: (619) 852-06-86
Country: United States
Website: https://m.facebook.com/Empresarialaurahidalgo/?tsid=0.7721022814091354&source=result#!/Empresarialaurahidalgo/about