Cryptolutions Agency Updated Its Tools and Solutions To Make Crypto Investing Seamless
Cryptolutions Agency offers advanced tools and solutions for people to tokenize their products in the crypto universe.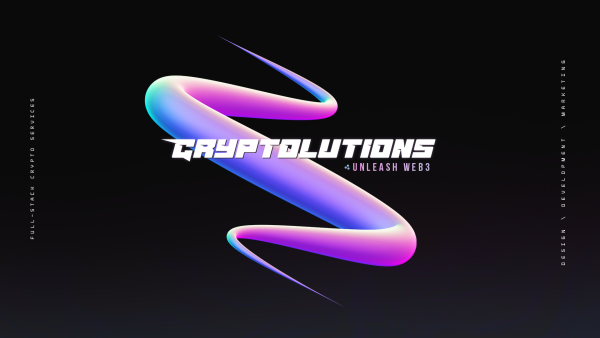 Cryptolutions Agency has established itself as a one-stop solution for enterprises and crypto investors entering the cryptocurrency market. They have the requisite solutions and tools for registered entities to explore the cryptocurrency world. They also enable them to tokenize their product or platform.
The agency began its journey to help investors find legitimate projects and teams that live up to their promises and protect the investments of those who are making their debut in the world of cryptocurrency.
The USP of Cryptolution is that they provide excellent marketing for its clients. They have raised millions of dollars in multiple funding rounds for 30 projects globally. Cryptolutions also have a 100% success rate when it comes to completing the targets set by the clients. All of the projects managed partially or wholly by this agency have provided positive returns to its investors and have attained multimillion-dollar status.
Jay (Head Marketing Manager and Co-Founder) said, "When you have us as your partners, you just need to come up with the idea. The other matters will be taken care of by us at Cryptolutions Agency. We are a gateway between new Web3 projects developed by trusted companies and the new investors created by the boom in the cryptocurrency world".
The professional team members at Cryptolutions Agency have expertise and knowledge in tokenization and other fields. Their team consists of 10 people (full-stack developers, web3 developers, UI/UX designers, and community and social media managers.) Due to this expertise, they can help the clients launch, support, and grow their products. The extensive team will be able to provide help and guidance on any topic like graphic design, full website creation to, coding, and development of front and back-end. They can also help create custom tokens or coins according to the clients' needs.
For more details, visit https://cryptolutions.io
For updates, follow them on Twitter: https://mobile.twitter.com/bsc4jayc
To connect with the team at Crypolutions Agency, send an email to [email protected]
Media Contact
Company Name: Cryptolutions Agency
Contact Person: Jay
Email: Send Email
City: Miami
State: Florida
Country: United States
Website: cryptolutions.io