Counselor and Bestselling Author Releases Book Aimed at Providing Guidance to Young Boys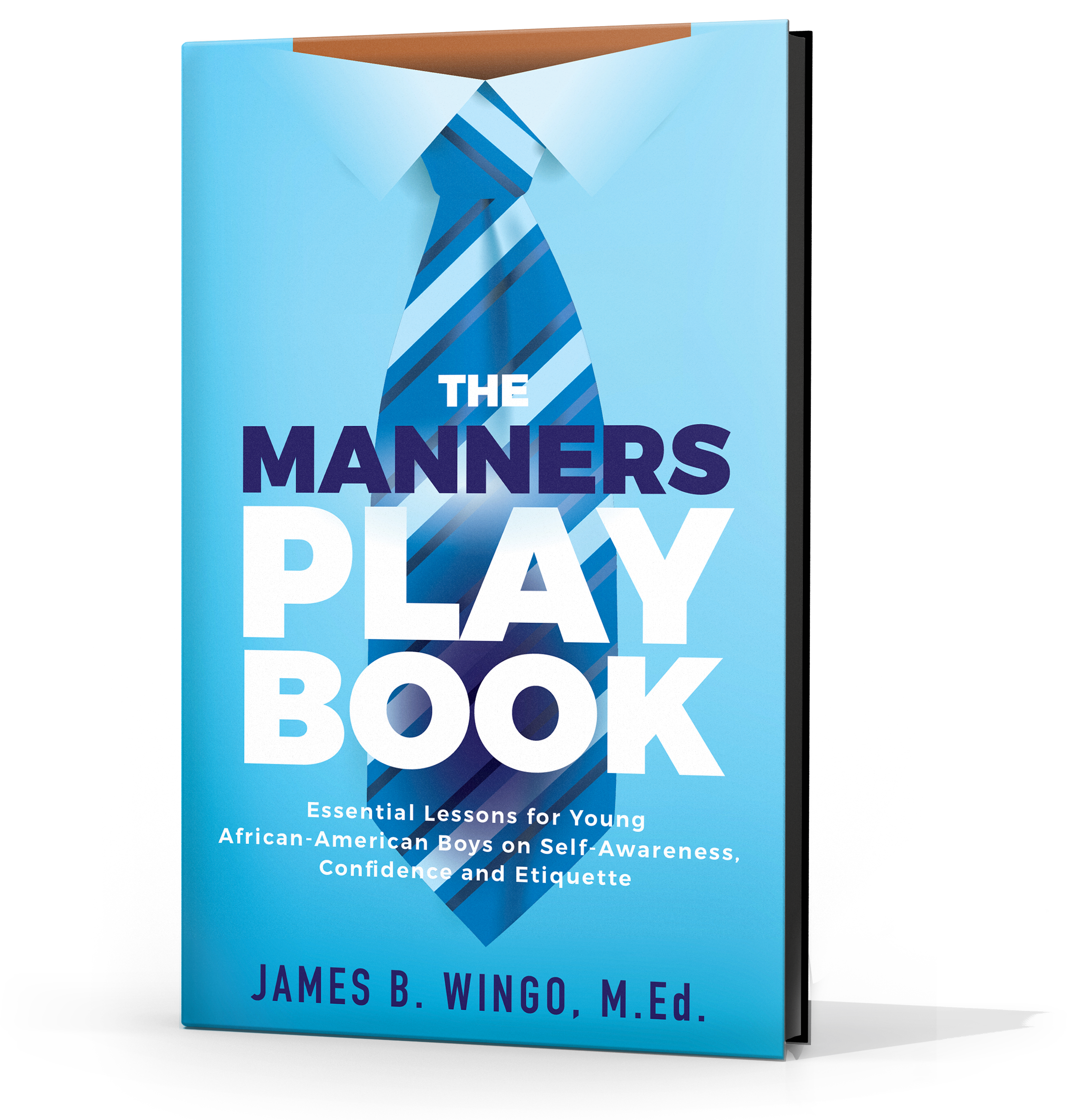 The media stereotypes Black boys as dangerous and lacking discipline and etiquette. But in fact, they are descendants of kings and queens and should feel proud of where they came from and where they're going. To help make navigating from one world to another – like boyhood to manhood – less disorienting, James B. Wingo, M.Ed. has released The Manners Playbook: Essential Lessons for Young African-American Boys on Self-Awareness, Confidence and Etiquette.
CLEVELAND, OH – July 8, 2021 – In The Manners Playbook, bestselling author and counselor, James B. Wingo, M.Ed., serves as a mentor as he guides and educates young boys by doling out sage wisdom and accurate information. Through this practical and fun guide, young men, from those entering middle school to those entering college, will gain the insight needed to properly conduct themselves in an array of circumstances and environments.
"This book is for men and boys of all ages. This book is for fathers, to help them navigate this information for their sons or the young boys in their lives. Likewise, this is for the mother who needs information to talk to her son about the basics of manners for men. Often, mothers feel the need to talk to their sons. Now they have a book that can help in this process. All parents want to encourage their sons to be great and be accepted for who they are—Kings!" says Wingo.
The topics covered in The Manners Playbook, all focusing on etiquette—public, health, home, friendship, social media, sports, sex, and more—are intended to teach young boys how to live. Wingo's tips for those who might be worried about their first date, wondering how to handle a fight with friends, or those wanting to impress someone will guide adolescent males along the path to living up to the person they are meant to be.
The Manners Playbook gives boys advice and rules on how to adjust and be comfortable in various settings. "We are descendants from Kings and Pharaohs and we should honor the fact that manners are not just for them but also us."
James B. Wingo, M.Ed., has dedicated much of his life to helping young people. Mr. Wingo was a counselor for the Boys Choir of Harlem and a school counselor, assistant principal, and supervisor of counseling in the New York Public School system. A Cleveland native, Wingo holds two master's degrees from Brooklyn College in guidance and counseling and supervision and administration. He is a NPCL Certified Trainer and a member of The Healthy Fathering Collaborative of Cleveland, Ohio, and Cuyahoga County's Fatherhood Initiative.
Published by Publish Your Gift®, The Manners Playbook: Essential Lessons for Young African-American Boys on Self-Awareness, Confidence and Etiquette is now available for purchase at www.globalecs.net.
Media Contact
Company Name: Purposely Created Publishing Group
Contact Person: Shani McIlwain
Email: Send Email
Phone: (888) 949-6228
Country: United States
Website: www.publishyourgift.com