The Teledentist CEO, Dr. Maria Kunstadter Talks About 'Women Leadership and Entrepreneurship' on the AlphaShow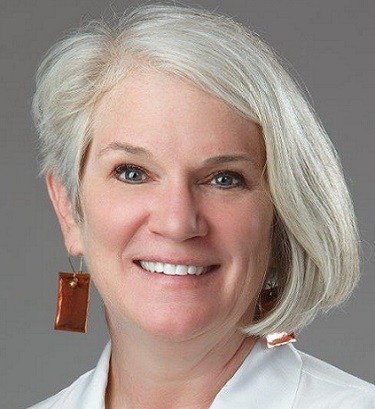 Dr. Maria Kunstadter, Doctor of Dental Surgery and co-founder of the Teledentist was a guest on the AlphaShow recently. During her time, she discussed Women's Leadership and Entrepreneurship. According to a study by Springer Open's Journal of Global Entrepreneurship Research, scholars have reached a consensus that women can play a key role in the entrepreneurial phenomenon.

The study further revealed that. ''Gender equality and female entrepreneurship are key factors in economic development. Economic development cannot be achieved without the active participation of women in all aspects of life. The share of women's contribution to the economic and social development depends on the promotion of gender equality and gender blind support from the institutions.''
Dr. Maria Kunstadter who has been a CEO for over a decade came on the show to highlight how women as leaders and entrepreneurs can be better leaders. Hosted by Dr. Bak and Brenda Garcia, the AlphaShow is an initiative by Dr. Bak to present a platform for the world's leading experts, thinkers, and leaders in different fields to talk about how to achieve success or how their companies are making a difference in the world. Subjects discussed range from economy and entrepreneurship to personal growth.

With over 2 decades of health care industry experience, Dr. Kunstadter is skilled in customer service, sales, strategic planning, team building, and public speaking. She graduated from the University of Missouri-Kansas City School of Dentistry. There, she co-founded the UMKC Dental Outreach Program. For 25 years, the program has taken students, faculty, and alumni to low- and middle-income countries to provide dental care. Dr. Kunstadter has led and participated in more than 24 medical mission trips worldwide since 1982.
Dr. Kunstadter has been in the private practice of dentistry for over 35 years. In 2001, she co-founded The Smile Salon, the Midwest' first dental spa. In 2004, she was designated an Innovator" by the Invisalign Corporation. In 2008, she achieved the designation of Elite Preferred Provider with Invisalign, which is awarded to only one percent of Invisalign providers in the world. She was the first woman dentist to be awarded this honor. She is an international speaker with Invisalign and continued to receive Elite Status during her tenure at the Smile Salon.
In 2013, Dr. Kunstadter was appointed the Dental Director of The PAINS Alliance of Kansas City, an organization developed to address chronic pain nationwide. She is the co-founder and President of TeleDentists, the first tele-dental platform to provide dental consultation services to the healthcare industry. The TeleDentists was ready and able to respond to Covid 19 in 2020 and saw a 1200% increase in revenue from customers. Dr. Kunstadter spends countless hours advocating for dental/medical integration as a solution for improving healthcare. She has also been listed in the Top 100 Doctors by Doctor-to-Doctor.
Host of TheAlphaShow – Dr. Bak Nguyen – is the founder and CEO of Mdex & Co that he launched in 2003. A prolific motivator and speaker, he has written many books across the scopes of entrepreneurship, leadership, quest of identity, dentistry and medicine parenting, philosophy, and also books for children. His international collaborative initiative, THE ALPHAS was launched in 2020 that shares knowledge and resources to entrepreneurs across various verticals including doctors to thrive through the greatest pandemic and uncertain economic instability of our time, which means the AlphaShow delivers an opportunity to stand with some of the best leaders across industries.
To know more about his honorable work, visit his official website at https://baknguyen.com/.
Media Contact
Company Name: Dr Bak Nguyen
Contact Person: Tranie Vo
Email: Send Email
Address:1002 Sherbrooke west R18
City: Montreal
State: QC H3A-3L6
Country: Canada
Website: https://baknguyen.com/