Sound Kodz New Style of Rap 'New Old School'
Their Music channels positive energy that produces uplifting sensations that today's music is simply missing. The music is non-derogatory and loved by fans of all ages, ethnicty and backgrounds. Sound Kodz wants to bring the fun, poetry, lyricism and sustenance back to Hip-hop, returning it back to its core values. Now signed Wadley Saint-Juste with Wyse Artist Management, as their artist manager, they are determined to change the game.
Sound Kodz had interview with Wyse Artist Management
Wyse: It's a pleasure to meet you all. So, tell me about yourselves.
Deanne: I'm Deanne Matthews, my nickname is Jeannie, and my stage name is Cellane. I was born and raised in Pittsburgh Pennsylvania. I am forty-seven years young.
Nate: Nate, twenty-five. Born in Holland Michigan I moved to Newark Ohio at one years old and have lived there since.
Mark: My name is Mark Matthews. I was born and raised in Pittsburgh Pennsylvania, in a small town called Beltzhoover. My family is musically inclined which was a big influence on me. Both my parents were in their own bands and close to making it bigtime.
Wyse: How long have you all been doing music?
Deanne: I have always been into music. I was a singer at the age of nine, and I began rapping at the age of fifteen.
Mark: I started making music around fifteen years old.
Nate: I started actively singing at eight years old in choir.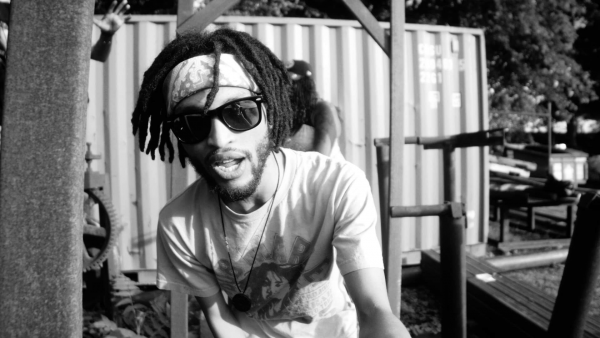 Wyse: But why music? You all seem well educated and could be successful at other things.
Deanne: When hip-hop came out, I was intrigued. I was inspired to become a rapper when I heard Mc Lyte, Queen Latifah, Monie Love, Eric B, Rakkim, EPMD, Heavy D and NWA. There are so many more.
Mark: To share the stage with some big artists motivated me to pursue a career in hip-hop.
Nate: Music has always been my passion, escape, and healer throughout my life. In both good and bad times singing was my meditation. I got into rapping at sixteen and became infatuated with lyricism and poetic expression. I grew up listening to Bone Thugs-N-Harmony, Tupac, Biggie, Do or Die, Twister and many more since I began to pursue music as a profession.
Wyse: Deanne what's your favorite style?
Deanne: I grew up on "the oldies." Earth Wind and Fire, Denise Williams, Temptations etc.
Wyse: How was the group formed?
Deanne: Sound Kodz was formed several months ago. It consists of Mark Mood, Nate and Cellane. Sound Kodz is the clean version of hip hop. Many people in my age bracket said "hip hop is now one sided" Meaning there aren't many options as far as clean hip-hop goes. We are the radio version. Why not make good hip-hop hardcore, smooth, understanding and clean? We want to make music that you can be comfortable playing around all ages. From children to grandparents we bring that heat without all the profanity. I'm forty-seven with no ghost writer. This game is not just for the younger crowd. It's for anyone who can rip the mic at any age.
Wyse: Nate, how did you meet Mark?
Nate: I have known Mark Mood since I was a kid but had never made music with him until he in Cellane reached out to me this summer of 2019. We instantly had good synergy and our love for making righteous music brought us together. Since that day we have had nothing but good times and positive interactions creating together and enjoying each other's music abilities.
Wyse: Content is everything, what does Sound Kodz bring to the industry?
Mark: The lyrical wordplay. Our music is intellectually deep. We use beats mixed with jazzy instrumentals and punchy hooks to captivate listeners.
For more information on Soundkodz and other popular artist, visit: www.wyseartist.com
Follow us on instagram: www.instagram.com/wyse_management
Media Contact
Company Name: Wyseartist.com
Contact Person: Wadley Saint-Juste
Email: Send Email
Phone: 4692436448
City: Forest Hill
State: Texas
Country: United States
Website: www.wyseartist.com