Author Toni Chavis Stands with Victims of Domestic Abuse in "The Diamond Born of Fortitude"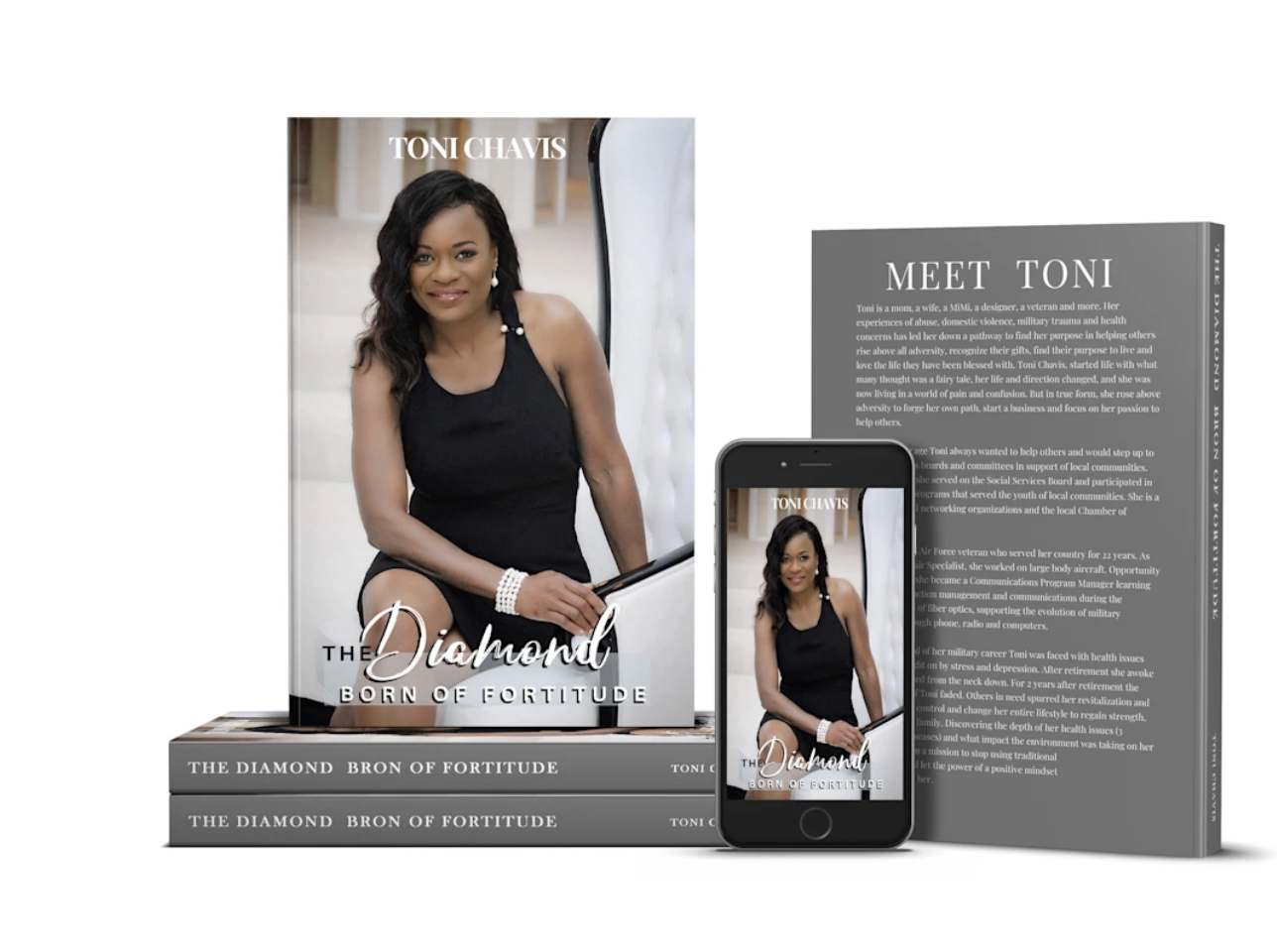 March 5, 2020 – Domestic violence takes many forms and counts among the most urgent social issue that require attention. Author Toni Chavis has tackled the issue in her recently published autobiographical account, "The Diamond Born of Fortitude". The book will be available for purchase from March 14, 2020.
Everyone is cordially invited to the book signing event to be held on Friday, March 20, 2020, between 10:00 am – 1:00 pm at Peninsula Workforce Development Center, 600 Butler Farm Road, Hampton, VA 23666.
While many people deny or undermine the presence of domestic abuse and its effects on all parties concerned, the statistics for domestic violence are staggering. According to the CDC website, over 43 million women and 38 million men experienced psychological aggression by an intimate partner in their lifetime. That's about 1 in 4 women and 1 in 9 men. The abuse isn't one dimensional and could take the form of physical, psychological, sexual, economic or emotional violence.
"The Diamond Born of Fortitude" is an account of my journey through a childhood of domestic abuse, running from the life and returning to the scars it left behind," says Toni.
Domestic violence has a particularly severe effect on children, who go through the battle along with the abused mother. Given the protective role of parents, the best course of action for a mother is to strengthen her children and educate and enlighten them so that they, in turn, do not repeat the vicious cycle.
"I pray that anyone who reads this, that has lived this life, knows they did nothing wrong. Understand, you didn't invite it, you did not deserve it; but you will come through it, with 'the strength of the "Diamond" that you are'!" says Toni.
"The Diamond Born of Fortitude" will strengthen the resolve of readers to continue their fight. The story will remind them to carry the strength of their ancestors through every test and trial. It will teach them that wisdom comes from experience. Most importantly, the book will make them understand and internalize the dictum, "During trials, I may Bend but I won't Break. I am a Diamond Born of Fortitude!"
Toni is a mom, a wife, a mimi, a designer, a veteran from the Air force with 22 years of service, an author and more. She has found the purpose of her life after rising above adversity, and battling abuse, domestic violence, military trauma and health concerns (she has survived three autoimmune diseases). Toni is also the first African American woman to become President of Yorktown Chamber of Commerce. Today, she is sharing everything to help others recognize their gifts, love life and live with purpose.
Media Contact
Contact Person: Toni Chavis
Email: Send Email
Phone: (757) 532-0198
City: Hampton
State: VA
Country: United States
Website: https://www.tonichavis.com/