Meet The New Forest International Bestselling Author: PR Specialist Kerri L Watt
UK Communications Strategist awakens curiosity with book on PR for business owners landing number one spot in the Amazon bestselling book charts.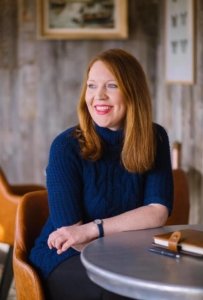 Kerri L Watt, a PR strategist and trainer, presents the book Get a YES! from the press based on her consultancy practice working with small businesses. Watt shows companies how to use free media coverage to grow their business through PR workshops, online courses and training. The debut book reached number 1 in the Amazon book charts and number 1 hot new release across 3 global categories.
The author and host of The PR Show podcast has been a PR Strategist for over 6 years and worked within marketing for 15 years. Watt regularly speaks at events and appears in the media becoming a brochure for the PR activities she teaches. Get a YES! from the press depicts what PR is truly about and how companies can use the media to attract new clients, build credibility and grow their business.
Kerri L Watt says, "I started my own PR journey when my business first began. I was unable to leave the house due to illness and caring for a young child. Money was tight so I couldn't get out to networking events. The only option to grow a business was to do my own PR from home. I started writing articles for magazines and appearing on podcasts when my baby was napping.
Watt continues, "PR transformed my entire business and I'm thrilled to share with readers see how simple PR can be and how to make it work specifically for their business. It's always been a dream of mine to write a book, ever since those magical stories I created as a child. I feel honoured to be able to help business owners that wouldn't usually have access to such PR strategy advice."
The book Get a YES! from the press hit number 1 bestselling PR book in the US and UK Amazon book charts, number 3 in Marketing and Sales, number 4 in Advertising, and number 1 hot new release across all 3 categories.
Find out more on Kerri L Watt and the book Get a YES! from the press at www.risingtide.agency.
About Kerri L Watt
Kerri L Watt is a PR Strategist, Author, Speaker and host of The PR Show based in the New Forest, Hampshire, UK. Watt runs a PR consultancy business supporting business owners and marketing teams to do PR in-house with workshops, online courses and training.
For more information on Kerri L Watt, Get a YES! from the press book and The PR Show, visit https://www.risingtide.agency.
Media Contact
Company Name: Rising Tide Media
Contact Person: Kerri L Watt
Email: Send Email
Phone: +44 7934 877 206
Country: United Kingdom
Website: http://www.risingtide.agency