AnastasiaDate Recommends its Top 6 Daytrips to Discover from Azerbaijan's Capital Baku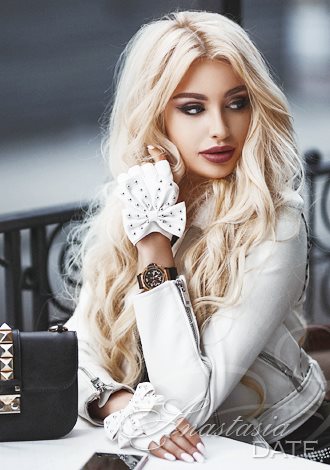 AnastasiaDate has named its top six-day trips that adventurous travelers can enjoy from Baku, the capital of Azerbaijan.
AnastasiaDate, the popular online dating website for members seeking matches from Europe, has recommended its six best day trips from the city of Baku, the capital of Azerbaijan. These exciting day trip recommendations are sure to give members an insight into traveling around an intriguing country.
The lively dating platform does everything possible to give singles the knowledge needed to find success, and these six-day trip recommendations are designed to achieve this aim. Azerbaijan has a long and fascinating history and visitors can get a better understanding of this by leaving Baku and touring the nearby Absheron peninsula. It is on the Absheron peninsula that travelers can discover signs of archetypal Azeri culture, with a number of archeological and natural wonders found there.
First on AnastasiaDate's list of excursions is a trip to the fire-filled burning mountain of Yanar Dag. It is an enthralling place that bursts with natural wonder and features underground gas escaping from the mountainside. This creates an impression of a permanent fire above the ground.
Coming second on AnastasiaDate's Baku day trip list is the 17th-century Zoroastrian temple of Atashgah in the town of Surakhani. This temple is popularly known as the 'Fire Temple of Baku' and has been home to many religions during its existence.
The stunning ancient Caucasian village of Khinalug is named third on AnastasiaDate's list. It has a stunning setting and is located 2,287 meters above sea level in the mountains of Quba Rayon. Visitors need to do some hiking to reach the town, which is the highest and most isolated village in Azerbaijan.
AnastasiaDate's fourth Baku adventure is a tour to the Gala State Historical Ethnographic Preserve. The place is a combination of museums outside Baku and includes the open-air Museum of Archaeology and Ethnography, Castle Museum, and the Museum of Antiques.
AnastasiaDate's fifth choice is a visit to Mardakan and its 13th-century castle. It is one of the oldest villages and castles in the region. The sixth and final recommendation from AnastasiaDate is the Gobustan petroglyphs located in a series of caves. Here, visitors can see over 600,000 rock paintings of prehistoric life featuring animals, hunters, and warriors.
Singles who want to chat about Azerbaijan with singles online can get in touch using Live Chat, CamShare, and other features on AnastasiaDate.
For more information, visit AnastasiaDate.
About AnastasiaDate:
AnastasiaDate is the leading international dating service that facilitates exciting and romantic companionship between men and women all over the world. Founded in 1993, AnastasiaDate now has over 20 million international users and attracts more than 80 million visitors annually. Additionally, over 1.5 million conversations are exchanged onsite daily. AnastasiaDate is committed to member safety, customer satisfaction, and the ongoing pursuit of innovation. Part of the Social Discovery Ventures network, AnastasiaDate is headquartered in New York with additional representation in every country it touches, providing a high level of customer service to a worldwide clientele. All members are able to communicate across a variety of top-notch multimedia platforms, including video chat and a mobile app for Android devices available in Google Play.
Media Contact
Company Name: AnastasiaDate
Contact Person: Media Relations
Email: Send Email
Phone: +1 (212) 609-0533
Country: United States
Website: http://www.AnastasiaDate.com