Cents for Youth brings fun into learning financial literacy with flashcards and digital workbook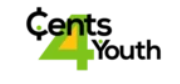 Innovative youth education solutions provider, Cents for Youth, offers financial literacy flashcards and an interactive digital workbook to teach youth financial literacy
Cents for Youth is gradually becoming increasingly popular for providing innovative youth education solutions, which includes flashcards and digital workbooks to teach different aspects of youth financial literacy. In line with the organization's goal of helping as many people as possible get access to quality educative materials through digital learning, Cents for Youth is offering discounts on their bundle packages.
Financial independence is one of the most sought-after things in life, with people and even businesses looking to increase their inflow of cash in a bid to meet their financial obligations and have extra cash to enjoy other luxuries life has to offer. Unfortunately, wealth building and financial freedom are not particularly taught in schools, with individuals lacking the requisite knowledge to make informed decisions as regards their finances. This is where Cents for Youths is looking to make a difference with their fun yet educative materials designed to teach financial literacy starting from a young age.
One of the major challenges in teaching young people is the difficulty in keeping their attention. However, Cents for Youth has adopted a fun and effective way of teaching the skills of budgeting, savings, and credit by leveraging the power of digital learning.
Described as "The Most Effective Financial Learning Tool for Children," the solutions from Cents for Youth include Financial Literacy Flashcards and The Ultimate Digital Financial Planner & Activity E-Book.
Cents for Youth is basically revolutionizing youth education particularly in the field of financial literacy, with their range of teaching tools that deliver a captivating series of 46 financial flashcards, turning children and teenagers into fiscally responsible adults. Using interactive and fun lessons, Cents for Youth hopes to lay a strong foundation for children from an early age.
The catch them young approach by Cents for Youth is particularly laudable, teaching valuable lessons about financial management, savings, and more to the next generation. In a similar vein, the organization is offering a price slash on its products, allowing customers to enjoy up to $30 discount on their bundle packages.
For more information about Cents for Youths and their range of youth financial literacy solutions, please visit – www.centsforyouth.org.
About Cents for Youth
Cents for Youth is a company that aims to spread the knowledge and skill of financial and wealth management to children by offering financial literacy flashcards and an interactive digital workbook for the youth to learn about budgeting, savings, and credit.
Media Contact
Company Name: Cents for Youth
Contact Person: Tambreshia Richardson
Email: Send Email
Phone: +1 214-438-4787
Country: United States
Website: https://centsforyouth.org/