Regina Beauty Offers Exquisite Vegan Eye Make Up Palettes for Classy, yet Easy Looks
June 27, 2020 – Beauty comes with a taste, and today's women know how to look not just appealing, but refined and classy. Regina Beauty welcomes all women to try out its unique eye makeup and fashion products that combine creativity with quality.
Eyes give us a peek into the soul, and so women know how important it is to keep those eyelashes long and beautiful and make eyes their most expressive part. With Regina Beauty's eye makeup products, they can easily blend shadows, use darker shades wherever needed, and apply light colors to complete the perfect look.
"We make customers happy by delivering exactly what they see on the website, and that is our innermost philosophy. Our products are the latest, trending eye shadows that make the entire make-up a piece of art. With reasonable prices, you don't have to go anywhere to get a classy and easy look at any time," says a spokesperson for Regina.
A great option from Regina is the 'Faith over Fear Palette' for creating classy yet easy looks on the go. This product allows for the easiest mix, match, and blend process, with deeper shades available for lines and definition. With medium shades, contours can be defined and blended finishes are done with transition color. The colors are long-lasting, soft to the skin, and offer warm shades. The product is 100% organic, vegan, and free from cruelty.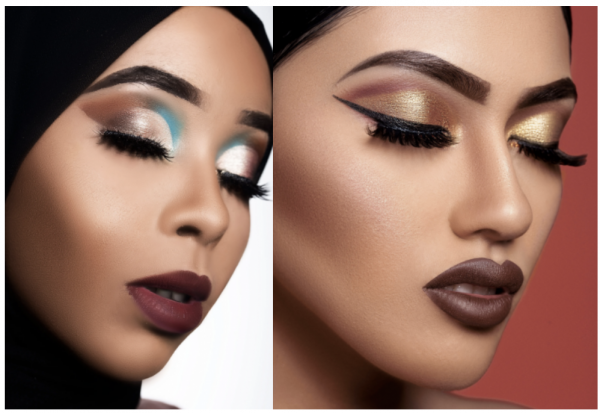 Regina's best seller is 'Makeup to a Twisting Trend'. The product comprises 6 matte and 6 shimmering, creamy shadows. The colors are warm and create a daring look with shades of sundown orange and shimmery sky blue.
All Regina Beauty products come with a customer satisfaction guarantee. There are plenty of offerings on the official site, including discount codes, special offers, free giveaways, and lifetime deals.
About
Regina Beauty is a lifestyle retailer dedicated to inspiring customers through a unique combination of product, creativity and cultural understanding.
For more information, visit: https://reginabeautys.com/
Instagram: Reginaabeauty
Facebook: Reginaabeauty
Media Contact
Company Name: Regina beauty
Contact Person: Media Relations
Email: Send Email
Country: United States
Website: https://reginabeautys.com/