DMV Notary Mobile – Mobile Notarization: The Need Of The Hour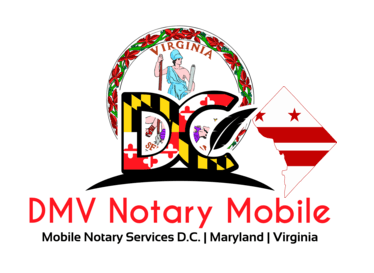 Notarization has become an important part of daily life and business activities. Getting your documents notarized at cheap rates is a big challenge.
Notarization is an essential fraud-deterrent three-part process performed by a Notary Public to ensure the authenticity of documents in legal forms during a transaction. Notarization is necessaryfor many legal matters; however, in certain circumstances, it is not required by the law. Yet people always advise getting your documents notarized to avoid any frauds and scams.
A notary public is an individual like a lawyer or a government official appointed by the state to verify the authenticity of the legal documents. Trust Certificates, Real Estate Documents, Deeds, Ship Mortgages, Divorce/Adoption Agreements are the few documents that are required to be notarized by the law. Apart from this, a notary public also provides other legal services, including administering oaths and affirmations.
The importance of getting your documents notarized cannot be emphasized enough. It adds a layer of verification and authenticity to your papers, increasing the importance of your documents. Keeping in mind the increase in the occurrence of frauds notarization is very beneficial as it provides you with extra protection against frauds and scams. Moreover, it helps businesses get their information registered. Now that you've known all the benefits of getting your documents notarized you must be wondering where to find a notary public.
Well, finding a notary public is a big task in itself as most of the times the individuals is busy or not available. However, knowing the importance of notarization, sometimes businesses and individuals need a notary public urgently. To solve this problem and to meet the increasing demand for notarization,many companies are providing mobile notary services. Some of them charge very high rates, and it can get tough to find a notary public that is in your budget.
DMV Notary Mobile
DMV Notary Mobile is the ultimate solution to all your notarization problems and queries. DMV Notary Mobile provides you with the professional services of a Mobile Notary in DC, Maryland, and Virginia that too in the comfort of your home, office, or anywhere you like. They provide professional, reliable, and friendly services and assist you throughout the process; hence, they are the right choice even if you're trying out notarization for the first time. Their rates are extremely affordable to make the notarization process easy and budget-friendly for you. The unique feature about DMV Notary Mobile is that their services are available 24/7 and client satisfaction is their top priority.
You can fill out the form at their website to get started this very instant – https://www.dmvnotarymobile.com
Media Contact
Company Name: DMV Notary Mobile
Contact Person: Media Relations
Email: Send Email
Phone: 202-826-8179
Country: United States
Website: https://www.dmvnotarymobile.com