Cramaro Tarps Reports Record Growth in Flatbed Trailer Tarp Systems Amid COVID-19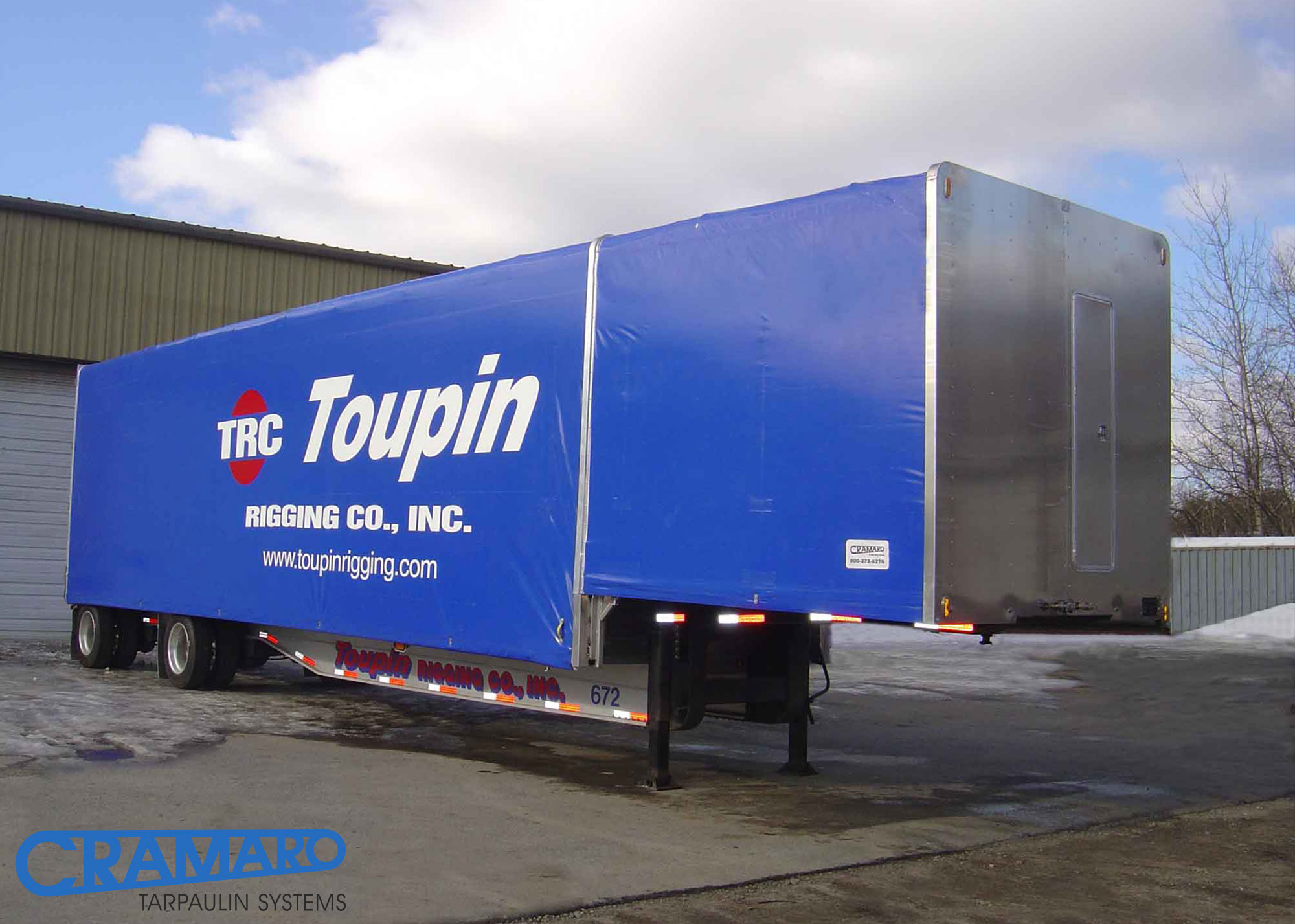 Their position in the heavy duty truck and trailer tarp industry has them top on the list to fulfill the needs of truckers across North America
Cramaro Tarps is pleased to report record growth in their Flatbed Tarps and specifically their Panel Tarp-All tarp system. Their position in the heavy-duty truck and trailer tarp industry has them top on the list to fulfill the needs of government agencies, businesses, and truckers across the North American trucking industry.
Over the years, Cramaro Tarps has expanded to six North American locations to better serve their customer's needs. They are constantly adapting to the ever-changing needs of the truck and trailer hauling industry, which puts them at the forefront of the heavy-duty tarp industry. Their commitment to producing quality products with the finest materials and innovative engineering keeps their growth constant.
Flatbed hauling poses its own set of tarping problems. Standing on top of a full load and often in very inclement weather, it is no surprise that falling off the load is a frequent occurrence, to say nothing of the weight, danger, and difficulty using hand tarps. Since the 1980s, Cramaro Tarps has produced the Tarp-All for flatbed trailers. In less than 3 minutes, loads are covered or uncovered on a 53′ flatbed. That time saved on an annual basis translates directly to set bottom line. That time saved on an annual basis translates directly to target bottom line. Driver retention as well as attracting new hires are other tangible benefits to businesses. With the all-new Panel Tarp-All system, Cramaro Tarps has revolutionized the flatbed trucking tarp needs.
The new Panel Tarp-All system makes it even easier to load and offload hauls. It fits all standard size decks and heights, but can also be customized for any specific needs. The new bulkhead made from 6061-T6 aluminum features an aerodynamic design and offers an optional man door with a key lock. Another option is the nose cone for even better aerodynamics. The panels feature a heat-sealed leak-free design using 20-ounce graphics ready vinyl. The entire tarp system is engineered to provide a weather-tight, clean one-piece look from front to back. Several options are available such as a skylight in the panels, corner reinforcements, and multiple color types of vinyl.
Cramaro Tarps serves all heavy hauling industries such as governmental agencies, industrial manufacturing, local and regional utility agencies, agricultural industries, and of course the trucking and hauling industry. The rapid growth in the trucking industry needs due to the COVID-19 pandemic has Cramaro Tarps in a unique position to grow and expand to meet their needs and expectations.
Cramaro Tarps heavy-duty tarp systems include:
Flatbed Tarp Systems
Roll Tarp Systems
Trash Collection Tarp Systems
Trailer Liners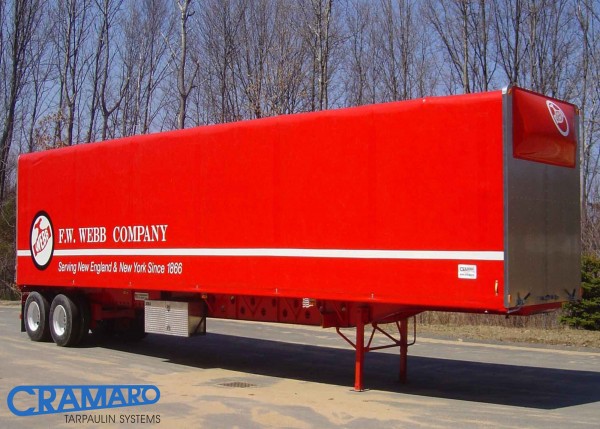 About Cramaro Tarps
Cramaro Tarps is one of the largest manufacturers of heavy duty truck and trailer tarp systems for the trucking industry. With over 40 years' experience and numerous patents, they've created innovative and long-lasting systems that offer a safer and more reliable way to get load where it needs to go.
Founded in 1975 and incorporated in 1983 by Nello Cramaro, they are the originators of the automated tarp system. Nello, a trucker by trade, saw the danger and difficulty in tarping loads. He devised an ingenious method of safely covering the load on his dump truck from the ground. Within seconds, a cable driven system covered and uncovered the load, as a series of arched bows within a tarp moved out along the top rail. Nello's invention changed the trucking and hauling industry forever! They also service and repair all makes of tarp systems at their 6 locations across North America, Massachusetts, Florida, Nevada, Delaware, Ohio, and Ontario.
Media Contact
Company Name: Cramaro Tarps
Contact Person: Patti Dunn
Email: Send Email
Address:600 North Drive
City: Melbourne
State: FL 32934
Country: United States
Website: https://www.cramarotarps.com/