Celia Ghaddar – a Fashion Icon in a Very Small Age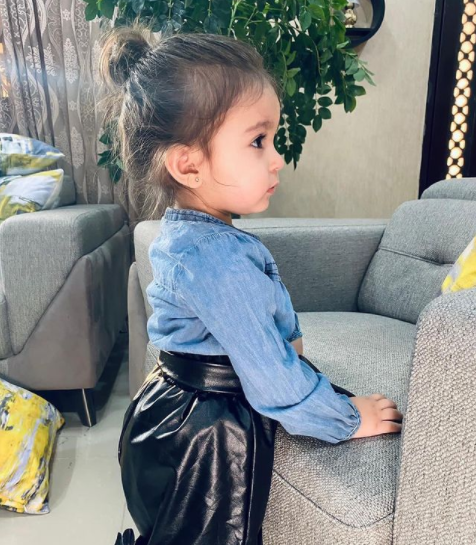 2nd February, 2021 – Celia Ghaddar, the baby fashionista, has done wonders in the world with her catchy style and fashion statement she flaunts everywhere she goes with her parents. At such a small age, she has developed herself into becoming a fashion icon that the people around them and across the world have started following Celia Ghaddar's style. She is a class in herself that no one even tries to match.
Fashion refers to the way in which things are made, and it is defined as the prevailing style of dress or one's behavior. This is what is done by baby fashionista Celia. She has her own personal style. Baby Celia Ghaddar's style expresses herself through aesthetic choices such as her accessories, attire, and hairdo. This is how she expresses herself, and it is her way to show the masses and the world who she is. Fashion defines the person through an individual's attitude and personality. In the same way, baby Celia Ghaddar's fashion defines her and reveals her in total to the people across the world.
Since she has turned out to be a fashion icon, businesses have begun approaching her parents for the promotion of their products. When one is in a strapping position where his or her personality is weighed high, businesses find it an opportunity to sell their products by taking the celebrity onboard. This is the reason that Celia has been roped in to become the Ambassador of NTD TV. Now she is the face of NTD TV, and her representation will certainly boost up the sales of the channel.
Today she is called the 'baby influencer' due to her massive influencing personality. Parents around the world would like their babies to follow Celia Ghaddar's style and fashion statements. Her influence is supremely high that her social followers keep multiplying day by day. The posts on Celia's latest fashion statements on all social media platforms become the trends instantly. Her social presence on Instagram, Facebook, YouTube, and also on other platforms is followed in abundance. Celia's every move is tracked and then applied to babies of the world by their parents. Celia Ghaddar's social media accounts are handled by her proud parents, and they do not leave any stone unturned to make the followers equipped with baby Celia's latest stylish pictures and the attires she wears. Celia is already a celebrity at her small age. Let's wait to see what fashion she will sport, once she grows up.
You may follow her at https://www.instagram.com/celiaaofficial/
Media Contact
Company Name: 7th Club
Contact Person: Celia Ghaddar
Email: Send Email
Phone: +923055122183
Address:Westridge
City: Doha
Country: Qatar
Website: https://www.instagram.com/celiaaofficial/