4ProMiami Showcases Diamond Engagement Rings in Downtown Miami
In Florida, one could go to any city across the state to buy a diamond engagement ring. However, if one looks up the location of the jewelry district in Florida, they will get sent straight to Downtown Miami for all their diamond engagement ring needs. All throughout Downtown Miami, there are many jewelry stores in which one can buy, sell, trade, repair, or pawn their diamond engagement rings.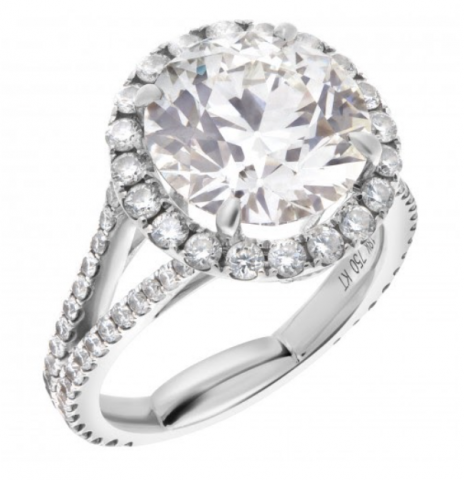 Where To Go
For people in relationships who have finally made the decision to tie the knot and are looking to purchase a diamond engagement ring, 4ProMiami encourages them not to make this purchase just anywhere. When buying a diamond engagement ring worth the average 3-month salary, one must ensure that they're buying this diamond from a reputable and legitimate jewelry store. Here are some of the most renowned jewelry stores in Downtown Miami.

The Seybold Building
If one were to ask any Miami local where the best place to buy a diamond engagement ring is, they would probably get sent to the Seybold Building located right in the heart of Downtown Miami. This ten floor building holds over two hundred eighty jewelry businesses that buy, sell, repair, or trade watches and jewelry. The first two floors contain several premium jewelry stores while the higher levels host appraisal specialists, repair departments, and private luxury jewelry offices.

Buchwald Jewelers
Inside of the Seybold Building, one can find Buchwald Jewelers which is an internationally renowned seller of fine jewelry, diamond engagement rings, luxury watch brands, and more. Buchwald Jewelers is also found in Belgium, Atlantic City, and New York City. Not only do they sell watches and jewelry, but they serve as a watch and jewelry repair center and supply full appraisal services.

The International Jewelry Center
Down the street from the Seybold building we have the International Jewelry Center. While most in Downtown Miami popularize the Seybold building for being the larger building of the two, the International Jewelry Center is home to a variety of jewelers who specialize in high end jewelry of all kinds. Unlike the Seybold, the IJC only spans 3 floors but nonetheless it contains all sorts of diamond engagement rings and other luxury goods.
Gray and Sons Jewelers
Just a short drive from Downtown Miami is one of the finest diamond and watch jewelry stores in all of South Florida. At Gray and Sons Jewelers, customers can walk in and browse through hundreds of estate or new diamond engagement rings.

Gray and Sons is a certified repair center for most luxury goods. Aside from selling and repairing, Gray and Sons also buys, trades and consigns all kinds of jewelry items. For over 40 years, customers from all across the country have relied on G&S Jewelers for all their high end needs.
Popular Diamond Engagement Ring Styles in Downtown Miami
Downtown Miami is home to a plethora of different styles, fashion trends, and trendsetters. Everywhere one goes in Downtown Miami, they will find jewelry stores selling all kinds of styled diamond engagement rings. From classic round solitaire style engagement rings to embellished cluster style engagement rings, Downtown Miami has seen it all.

Although the variety of diamond engagement ring styles in Downtown Miami is constantly changing and new fashion trends are introduced regularly, there is one style of diamond engagement rings that has been noted by jewelers to fly off the showcases; emerald cut solitaire rings. Although this seems like the most basic style of ring to be popularized, its simplicity is what has made it so loved.

Unlike other diamond engagement rings with embellished settings and clustered diamonds, the Emerald cut Solitaire ring is a style that will never go out of fashion. Emerald cut rings contain a level of class and elegance that no one can deny. For this same reason celebrities like Beyonce and Amal Clooney wear this style ring to represent their marriage.

Another ring style often seen around the Downtown Miami area is the halo-style setting engagement rings. Like the solitaire, the ring features one large precious stone in the center of a wedding band. The main difference is that halo-set diamonds contain accent diamonds that surround the center stone.

The halo-set diamond engagement ring holds all the elegance and class of the solitaire style engagement ring except this one has more glamour. Having diamonds around the center stone allows one to embellish their engagement ring and make the center diamond appear larger. Some even add diamonds around the wedding band to make sure their rings shine from every angle.

Not only is the halo-style diamond engagement ring popular around Downtown Miami; celebrities such as Kate Middleton, Amy Adams, Eva Longoria, Emma Roberts, and Carrie Underwood have all accepted an proposal from a fiance who bought them a halo-style diamond engagement ring. Although mostly seen featuring a round cut center diamond, halo-style engagement rings come in all kinds of stones cut into all kinds of shapes.

Media Contact
Company Name: 4proMiami
Contact Person: Agata Arakel
Email: Send Email
Country: United States
Website: https://4promiami.com/