Vanguard Medicine Inc.™ Launches Mindful Care Training© For Clinicians In New York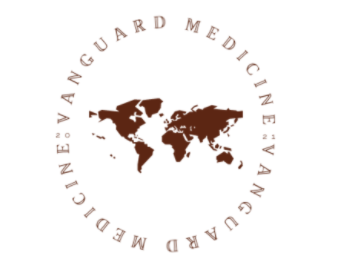 Innovative corporate collaboration, Vanguard Medicine Inc., announces the launch of Mindful Care Training©, domestic violence intervention training, in New York
Vanguard Medicine Inc.™ is a New York City-based Minority and Women-owned Business Enterprise (M/WBE) medical education technology firm that aims to tackle gender-based violence using state-of-the-art solutions that merge healthcare, technology, and data. The award-winning gender-based violence clinical decision support technology and learning management system is already popular in certain circles. The concept came out on top in two innovation competitions held in New York City in 2020.
As the winner of two science and healthcare innovation pitch challenges in 2020 through Mount Sinai Innovation Partners (MSIP)at Icahn School of Medicine at Mount Sinai, New York, NY, the emergence of this powerful research-informed approach was birthed. Using the founders initial investment along with the tens of thousands of dollars in winnings, Vanguard Medicine Inc. partnered with Speranza Human Compassion Project, Philadelphia, PA, to develop a revolutionary approach with the hopes that it will positively affect patient outcomes. With the American Public Health Association (APHA) offering the program accreditation, Vanguard Medicine Inc. is set to launch full operation.
Violence against women and children has long been a major public health threat across the globe with very little effectively deterring this crime against women and children. The COVID-19 pandemic has brought the problem to the fore. This recent development has made it imperative for stakeholders to put measures in place to curb the scourge. Clinicians should therefore be prepared, knowledgeable, and ready with the right resources, tools, and compassion necessary to effectively manage care for this vulnerable patient population. The team at Vanguard Medicine Inc. is looking to arm clinicians with the resources needed to address cases of domestic violence through a novel learning management system.
The clinical decision support technology has already caught the attention of major players in the health sector, winning first place in two innovation competitions in 2020 at Icahn School of Medicine at Mount Sinai. Vanguard Medicine Inc. collaborates with national medical associations, health insurers, foundations, and health systems as well as, institutions of higher education to prepare frontline acute care clinicians to be the best support for victims of domestic violence.
The solution is a novel abuse prevention and intervention initiative to help medical professionals provide their patients with precision high-quality care at one of the most critical times in their lives.
Currently available in beta testing, the first-of-its-kind learning system is set to be deployed nationally, with clinicians in New York being one of the first to leverage its features and benefits.
For more information about Mindful Care Training© and other solutions from Vanguard Medicine Inc., please visit – http://www.vanguardmedicine.org/. Vanguard Medicine Inc. can also be found across social media, including Facebook, Twitter, and LinkedIn.
About Mount Sinai Innovation Partners (MSIP)
MSIP is responsible for driving the real-world application and commercialization of Mount Sinai discoveries and inventions, and the development of research partnerships with industry. Our aim is to translate discoveries and inventions into health care products and services that benefit patients and society. MSIP is accountable for the full spectrum of commercialization activities required to bring Mount Sinai inventions to life. These activities include evaluating, patenting, marketing and licensing new technologies building research, collaborations and partnerships with commercial and nonprofit entities, material transfer and confidentiality, coaching innovators to advance commercially relevant translational discoveries, and actively fostering an ecosystem of entrepreneurship within the Mount Sinai research and health system communities.
For more information, visit www.ip.mountsinai.org
The American Public Health Association (APHA)
APHA is an organization that champions the health of all people and communities. Simply put, they strengthen the public health profession by speaking on issues and policies backed by science. They are the only organization that combines a nearly 150-year perspective, a broad-based member community, and the ability to influence federal policy to improve the public's health.
For more information, visit www.apha.org
Speranza Human Compassion Project (SHCP)
SHCP is a 501c3 organization created in 2012 to conduct research and create knowledge-building tools and innovative strategies to prevent and deter violence against women and children, in partnership with academic and medical institutions across all care settings. Speranza aims to end the cycle of violence by empowering those working on the frontline.
For more information, visit www.speranzaproject.org
Media Contact
Company Name: Vanguard Medicine Inc.™
Contact Person: Christina M. Blackburn, MS
Email: Send Email
City: New York
State: NY 10128
Country: United States
Website: http://www.vanguardmedicine.org/