XFlows Instant Influencer Launches "Unlocked", Designed To Unlock The Swipe Up Feature On Instagram For Users in 24 hrs or less.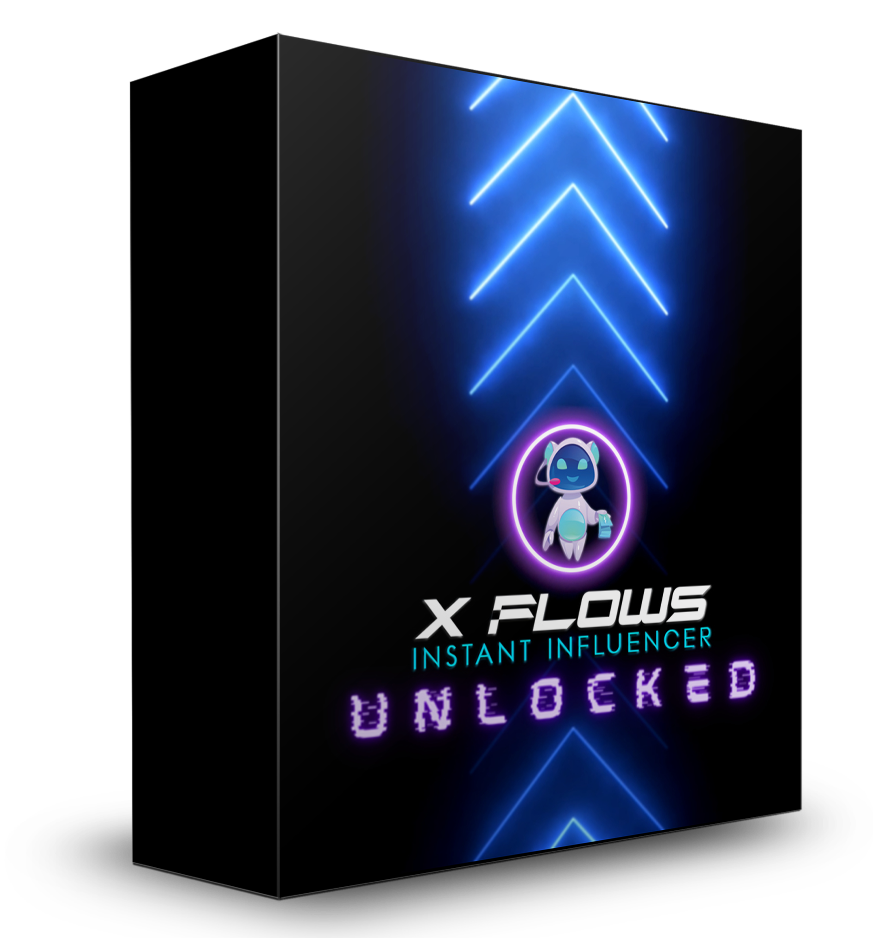 With Unlocked, XFlows Instant Influencer will empower any Instagram user with the ability to drive unlimited free traffic to any of their amazing offers by using their amazing content, instantly turning them into an online authority in their specific niche and instantly turning their page into an additional stream of revenue for their brand or business.
Instagram is now the fastest growing social network at 5% growth per quarter significantly ahead of Snapchat and Facebook. With 1 billion monthly active users, Instagram can be a goldmine for influencers wanting to make money, but at the same time, can be very challenging without 10K followers. The platform only allows access to the Swipe Up feature to users with at least 10k followers and a profile that has been easily converted to a business account. This can make a huge difference when trying to drive traffic to any offers the user might be promoting on the platform when compared to a limited, non-engaging, single link in one's bio. With XFlows Instant Influencer's new service Unlocked, the swipe up feature can be unlocked in 24 hrs or less, guaranteed. Unlocked allows any Instagrammer to swipe up any piece of content and drive unlimited free traffic to any promotional offers using their own video content which statistically, converts 80% higher. Think about it, if a user post 10 different pieces of engaging Video Content to their Stories, with 10 different Swipe Up links, that go to 10 different offers, with the Swipe Up unlocked, they will easily 10x their profits.
Unlocked is the new influencer secret weapon that works with anyone looking to generate an extra stream of revenue, all on autopilot. The affordable service also includes exclusive membership access to Xflow's catalog of premium growth services, "Power Up!," available for all major content platforms, including Instagram, Soundcloud, Spotify, TikTok and YouTube. As an additional bonus, included with every purchase of Unlocked, customers get access to XFlows Instant Influencer's mini-course on how to set up a free online Print on Demand store, and connect it to a user's amazing Story Content that has the newly unlocked Swipe Up feature that is now available to them. This can all be done with zero technical or design skills because the bonus step-by-step mini course, is very easy to follow and perfect for all skill levels. This will now allow any user to not only add an additional layer of authority to their brand by having their very own, easy-to-set up, branded Merch Store, but also add yet another additional stream on income.
Unlocked is a state-of-the-art user experience that is powered by Facebook Messenger where the feature access is sent through the social messaging platform. Unlocked empowers people with the knowledge and the know-how to make more money online, even if they aren't influencers on Instagram, yet.
XFlows Instant Influencer's main message to its users says:
"Why are you waiting in line, when everyone else is jumping the fence to reach their success?"
Instagram: Instagram.com/xflows.instant.influencer
Media Contact
Company Name: XFlows Instant Influencer
Contact Person: Ace Spade
Email: Send Email
Country: United States
Website: www.xflows.com