Cameroonian Superstar Mr. Leo Releases Heartfelt Cover Of Fatima Altieri And DJ Fredy Muks' Afro-Soul-Ballad "MY HEART IS RACING"
February 19, 2021 – Los Angeles, California – Famed Cameroonian singer Mr. Leo surprised fans from around the world this past Sunday with an exclusive Valentine's Day gift by releasing a powerful and heartfelt cover of Haitian artist Fatima Altieri and DJ Fredy Muks' Afro-Soul song titled, "My Heart is Racing." The breathtaking ballad embodies the journey people encounter as they first fall in love with someone new. It is authentic in its tempo, and Afro-Soul roots accentuated throughout the musical piece celebrate how exceptional these two musicians are.
Video Link: https://www.youtube.com/embed/80RGQxFubXk
Unlike his previously vibrant and upbeat musical endeavors, Mr. Leo's rendition of "My Heart is Racing" unveils a vulnerable side to the artist that is both passionate and prevailing. Throughout the cover, his artistic tone and musical production not only flawlessly pays tribute to the original piece but also celebrates the genuine authenticity of Mr. Leo as an artist. Additionally, Mr. Leo's choice to adjust the song's original instrumental elements and tempo with the help of fellow Cameroonian music super talented producer Tillish showcases how versatile he is in performing as a singer and how innovative he is in his profession. For these reasons, it is evident why Mr. Leo has received such a positive response from his international fan base.
When asked what motivated his song choice, Mr. Leo vocalized "I think the song itself captivates a beautiful underlying message and catchy appeal, which is why I wanted to put my spin on it and perform it for my fans. I am always open to testing the boundaries when it comes to music. I try to step out of my comfort zone as much as I can as an artist, so I am very excited and happy how the final project turned out in the end."
More About Mr. Leo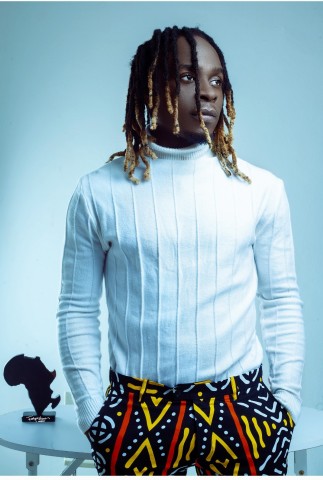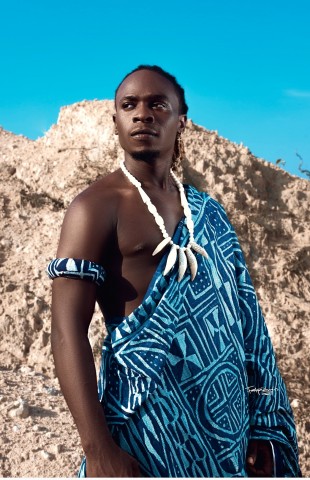 Fonyuy Nsobunrika Leonard, professionally known as Mr. Leo, was born and raised in Cameroon, a central Africa country. In 2007, Mr. Leo began singing in a wellknown choir called Breakthrough Voices throughout high school. However, it wasn't until 2014 when he broke into the Cameroonian and African music industry by releasing his singles "E Go Betta" and "On Va Gerer," which quickly became street anthems across the country. Soon after, the artist received national and international TV and radio recognition for his musical talents. Today, Mr. Leo launched his record label called Lionn Production and is presently working with two soon to shine artists, Gomez and Kameni's. With multiple projects and announcements on the way, Mr. Leo is excited for the next chapter to unfold in his career.
For more information about Mr. Leo, please visit his Official Instagram: @mrleo237
More About Fatima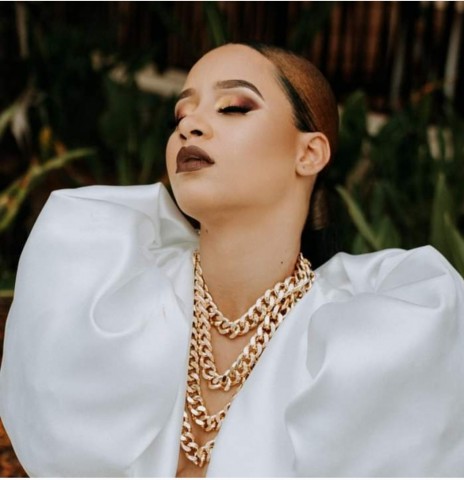 Fatima already has earned superstar status in her native Haiti, where her name is a household word. If that is any indication, the world is undoubtedly in store for a treat. The multi-talented, singer/ actress/ model has been wowing audiences in her home country since age 17 – intent on continually challenging herself and gender stereotypes.
On the music side, she has released several singles across multiple genres over the past few years including, Femmes, Wabandone'm and Destiné; I am Water with DJ Fredy Muks, won Ticket Magazine's 2018 Most Versatile Female Artist of the Year; and last year released her first album, ENSPIRASYON, to rave reviews from critics and her hundreds of thousands of followers alike.
More About DJ Fredy Muks
Muks, for his part, is an international multi-genre music producer, songwriter, resident DJ at the W Hollywood, and voting member and screening board member of the Recording Academy (Grammys).
He has penned and produced major hits for new and established artists globally.
Media Contact
Company Name: MUKS ENTERTAINMENT
Contact Person: Lari Pasco
Email: Send Email
Phone: (818) 533-8755
Country: United States
Website: http://www.fatimaaltieri.com/