Relatable Media Officially Launches To Connect Creatives Across the Globe
Innovative multimedia company, Relatable Media, announces its official launch with services to connect content creators and enable reach a wider audience across the globe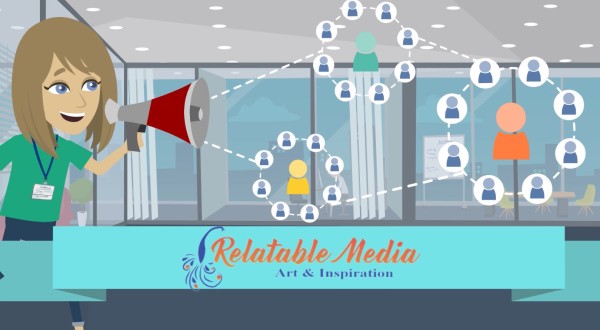 Relatable Media might just be charting a new course in the world of content creation as the multimedia company announces its launch with the introduction of a wide range of services designed to help different categories of creatives get their stories shared around the world. The forward-thinking multimedia company behind the WorldAuthors.org talk show called "UNCUT with Lucia" is bringing a wealth of knowledge in the multimedia industry to establish vibrant and meaningful connections beyond geographic boundaries.
Content creation has grown over the years, thanks to the emergence of several creatives in different parts of the world. In a related development, online platforms have created an avenue for content creators to expand their reach to a wider audience by leveraging tech-driven solutions and technological advancements. However, the team behind Relatable Media is looking to take the experience for creatives as well as other stakeholders in the industry, such as magazines and the audience a notch higher, as the company introduces its groundbreaking services.
Relatable Media offers several services to enable authors, thinkers, and influencers in reaching a huge audience of fellow authors and listeners with their stories and messages. In addition to the WorldAuthors.org talk show, Relatable Media also offers The Relatable Voice, a podcast sensation, as well as several promotional services for content creators, with guest appearances on these platforms and e-magazines. The company also offers proofreading services and has created The Relatable Voice magazine while partnering with Brand Education and Worldauthors as part of the goal to help creatives show their real self.
To learn more about Relatable Media and to harness the range of services offered to reach a wider audience as a content creator, visit – https://www.relatable-media.com and Instagram.
About Relatable Media
Relatable Media is a multimedia company that aims to establish vibrant and meaningful connections beyond geographic boundaries in order to discuss and promote key ideas that could inspire others. The company offers several services, including promotional services to help fellow creators, such as guest appearances, promotional content publishing, proofreading, advertising, and others as well as interviews and guest appearances on a podcast and talk shows.
Media Contact
Company Name: Relatable Media
Contact Person: Gaby Francia
Email: Send Email
Country: United States
Website: https://www.relatable-media.com